2016-2017 SEASON
•The Box Office opens 1 hour before curtain • The House opens 20 minutes before curtain •
• Any late seating will be at the discretion of the House Manager •
All tickets purchased online will be held at Will Call at the Box Office. No mailing or printing of tickets is necessary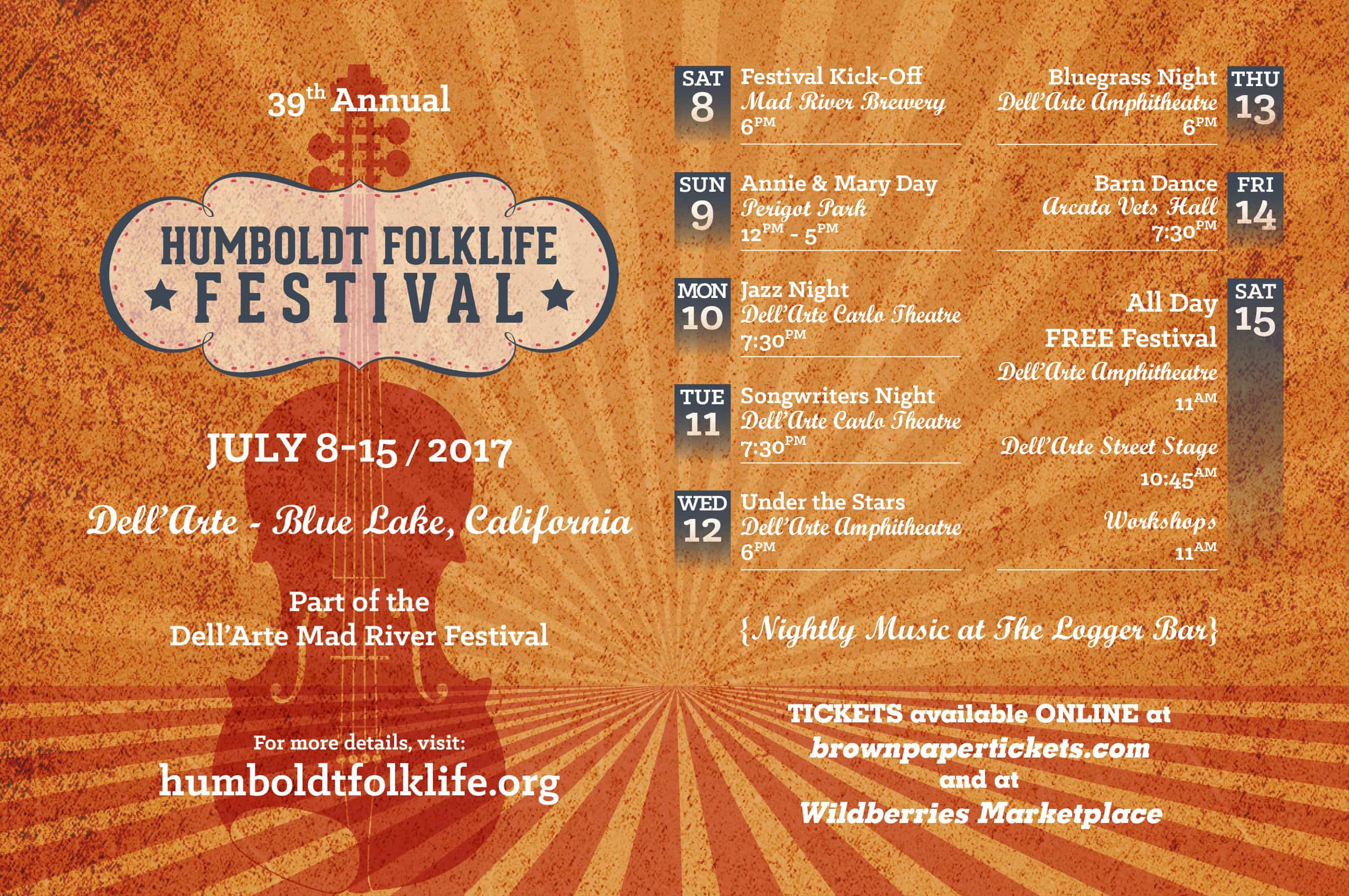 Humboldt Folklife Festival
For Info:
(707)836-3378
www.humboldtfolklife.org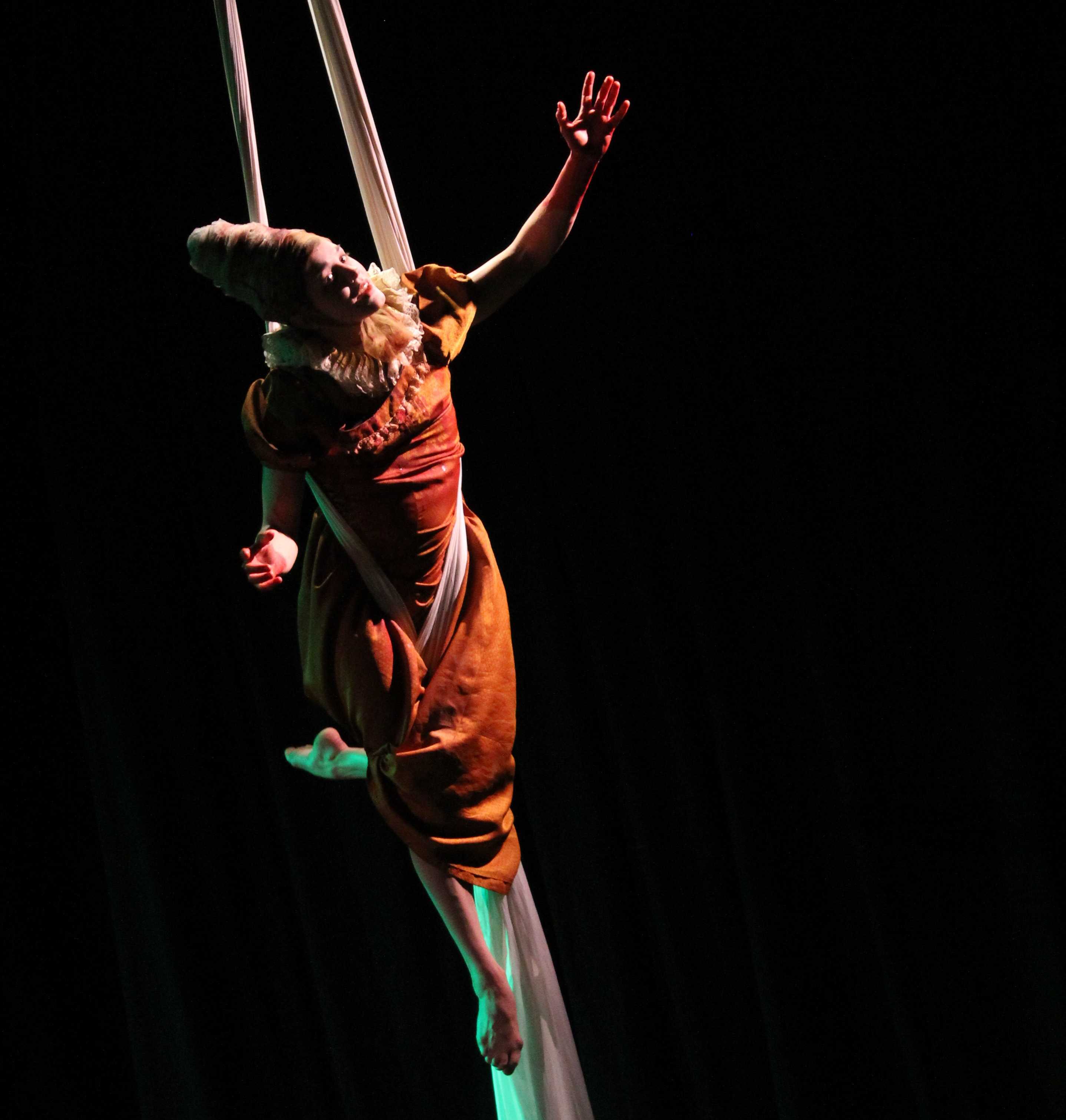 May 18 – 21 & 25 – 28, 2017 @ 8 PM
The 2017 Thesis Festival
Presented by Dell'Arte 3rd year MFA 2017 graduates
Pay-What-You-Can. Appropriate For Ages 16+
Dell'Arte International School of Physical Theatre presents the 2017 Thesis Festival featuring four new one-act plays created by this year's graduating MFA class. 4 pieces will rotate every evening. A ticket purchased for Night A will also be honored on Night B.
Special thanks to Natalie Williams and Fire Arts Arcata: www.fireartsarcata.com.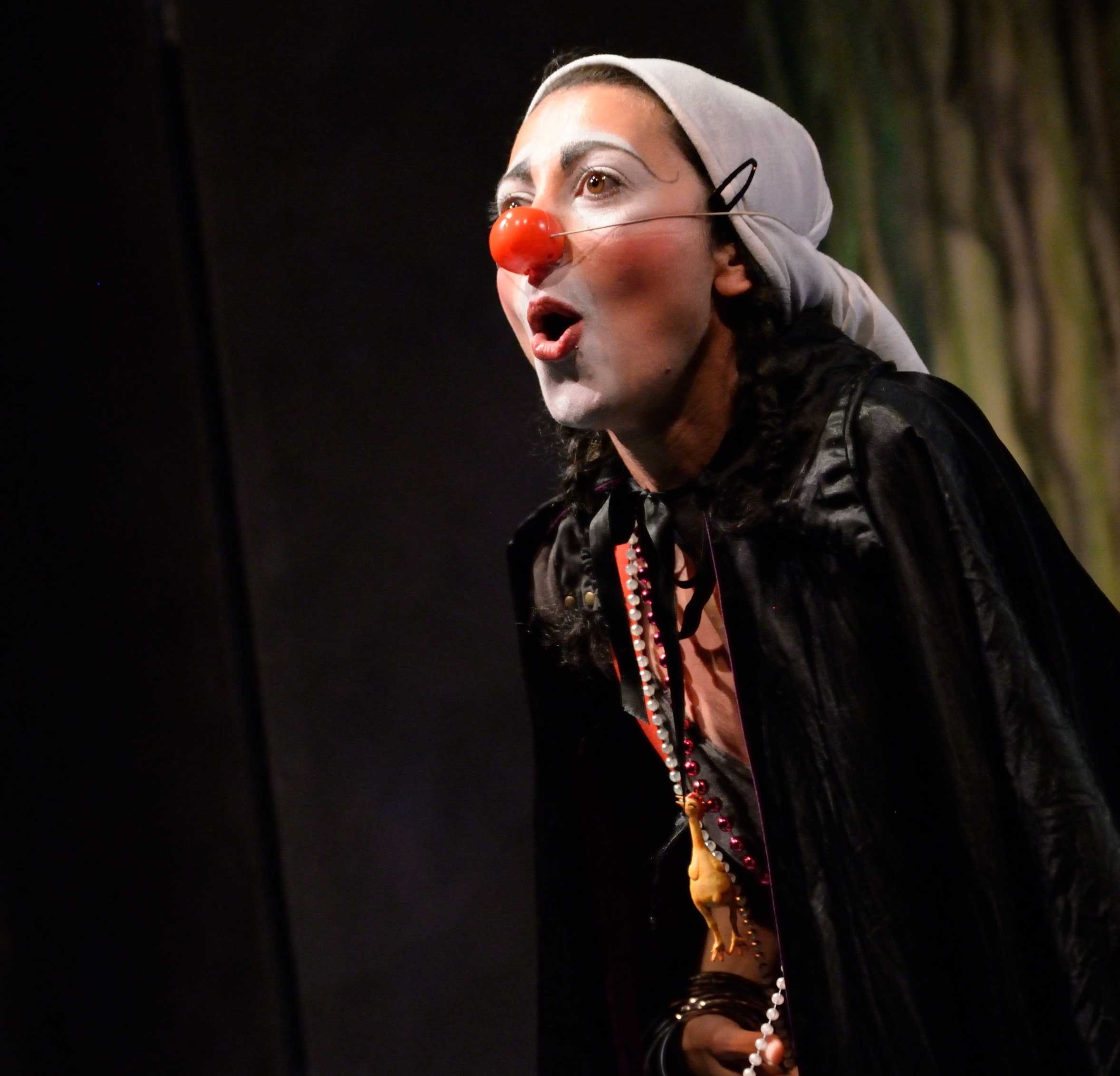 May 4 – 6, 2017 @ 8 PM
Clown
Dell'Arte 1st year student show
Pay-What-You-Can.
This sell-out event delivers the best medicine of all in a spirited night of fiasco, frivolity and fun. Join the first-year ensemble as they navigate the sublime world of the clown.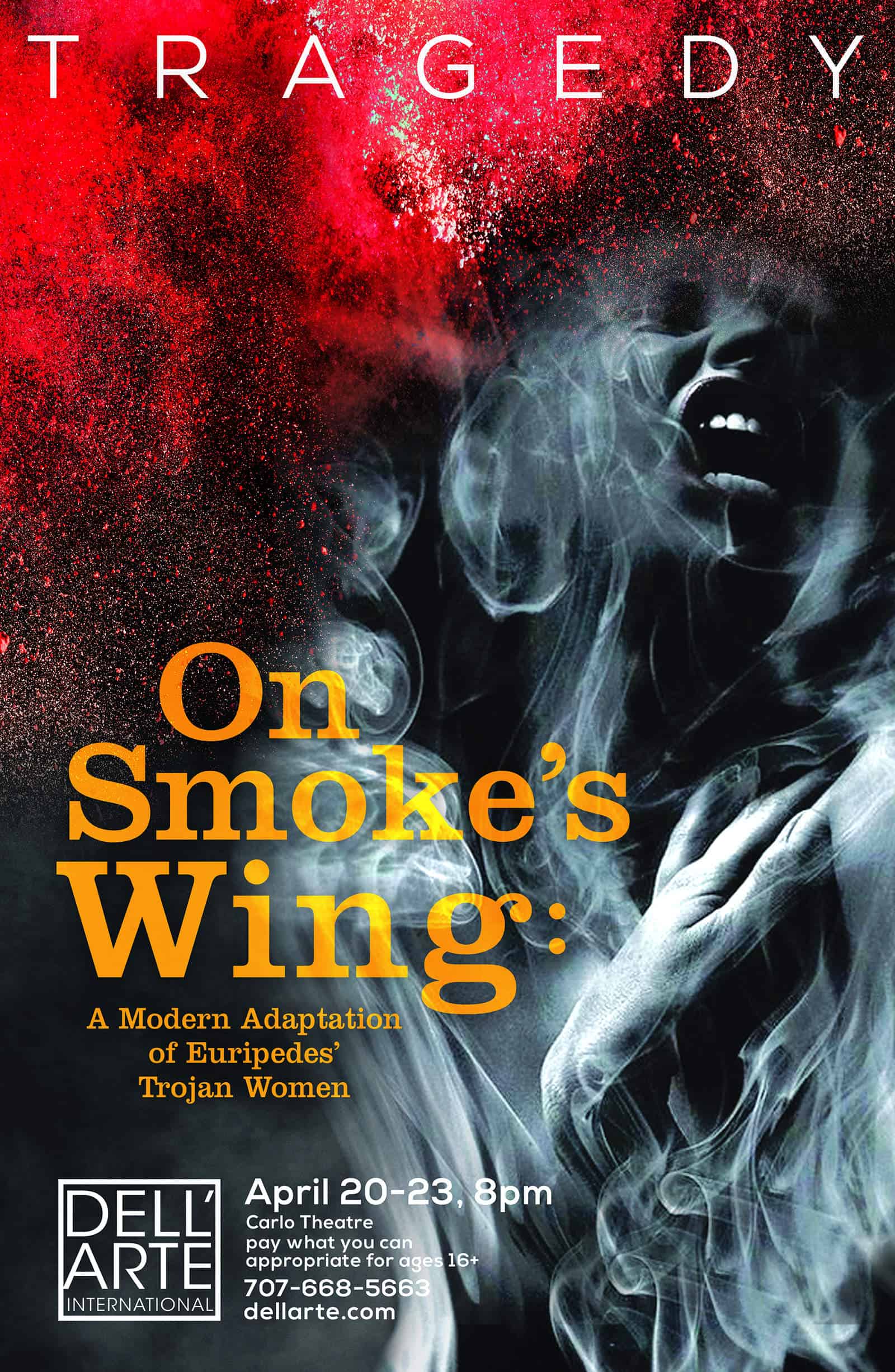 Apr. 20 – 23, 2017 @ 8 PM
Tragedy
Dell'Arte 2nd year student show
Pay-What-You-Can. Appropriate for Ages 16+
This one-weekend performance run is the culmination of a study exploring the theatrical realm of Tragedy; a form which, at its root, pits the rational and ordered world against that of terror and chaos. Join the 2nd year MFA students for an original night of theatre.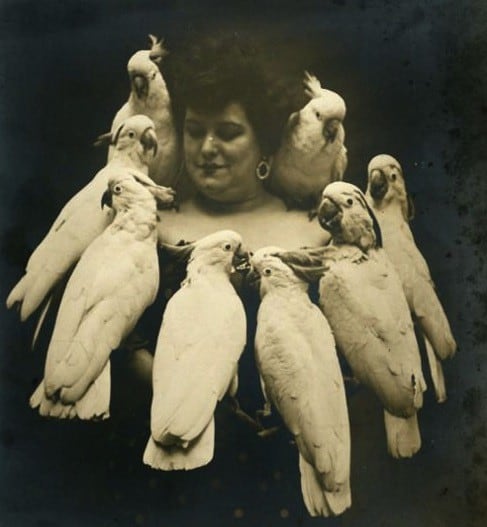 Mar. 17 & 18 2017 @ 8 PM
Keep the Fires Burning: A Dell'Arte Cabaret
Featuring the Dell'Arte Company
Adults $15, Students & Seniors $12. Appropriate For Ages 14+
Who knows what this night will bring – but it's bound to keep your fire stoked. Original acts from the faculty of Dell'Arte and the Dell'Arte company to throw on your logs and fan your flames higher and higher; Music, dance, and the unexpected.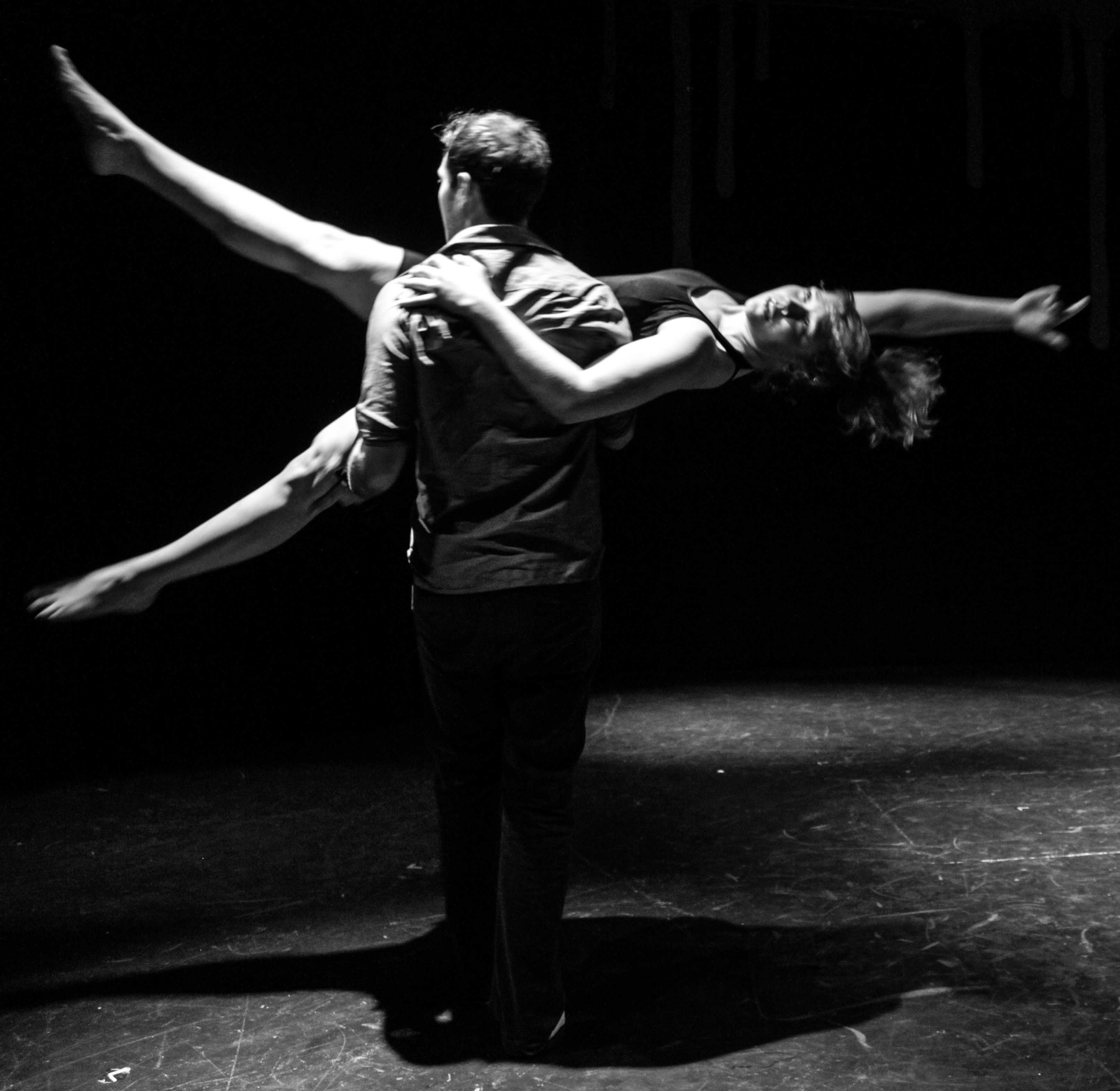 Mar. 23 – 25, 2017 @ 8 PM
MELODRAMA
Dell'Arte 1st year student show
Pay-What-You-Can. Appropriate For Ages 16+
In music and drama, the tensions of human interaction…This most dramatic of our First Year students' work is set in a moral universe where characters are forced to weigh the consequences of their actions. Through moral and ethical dilemmas, the price may be sacrifice and loss, as virtue struggles to triumph.
Feb. 16 – 19, 2017 @ 8 PM
Adaptations
Dell'Arte 2nd year student show
Pay-What-You-Can. Appropriate For Ages 16+
From the page to the vibrancy of the stage…Short original plays adapted from non-theatrical sources by the MFA 2nd year students. Inspired by poems, short stories, and works of fiction or non-fiction, the students find ways to make words and images theatrical. Through dialogue, movement, and music, non-theatrical works move from the page to the stage.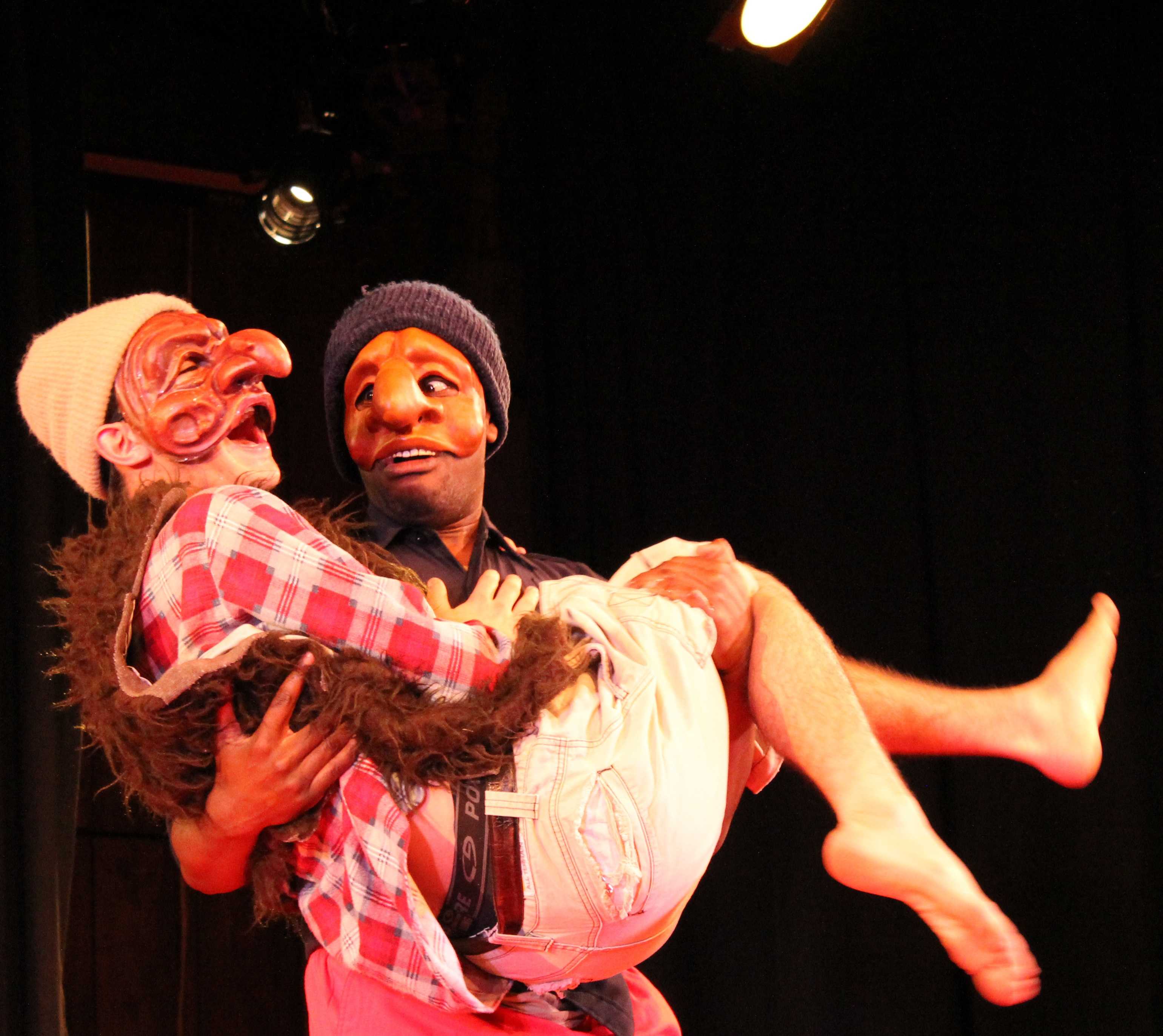 Feb. 2 – 4, 2017 @ 8 PM
Annual Commedia dell'Arte Show
Dell'Arte 1st year student show
Pay-What-You-Can. Recommended For Adult Audiences Only
Guaranteed to evoke boisterous laughter, Commedia dell'Arte is a lively comic form that has bold physical play, masks, topical humor and virtuosic improvised performance as its hallmarks. Archetypical characters are overtaken by mayhem and madness in this parade of human folly that knows few bounds yet requires precision and discipline from its ensemble performers.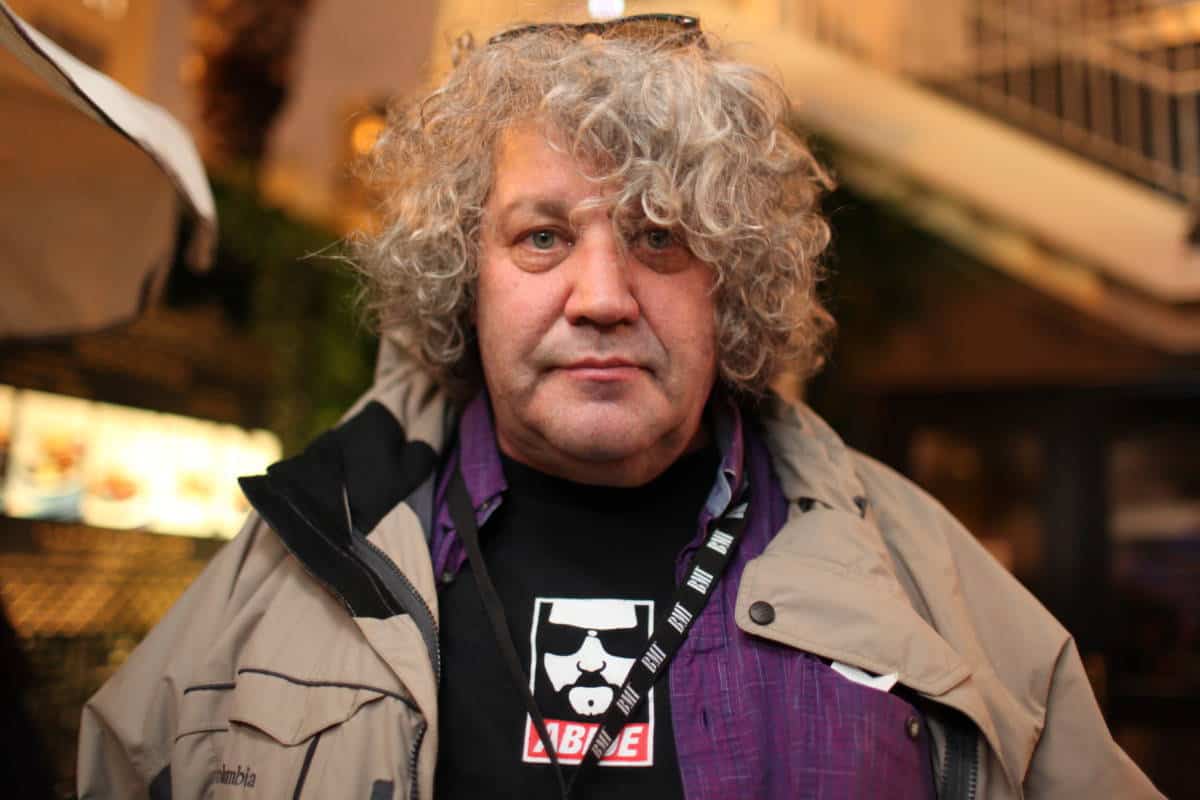 Feb. 9 – 11, 2017
The Dude & Mary Jane: A Match Made in Humboldt
3 Events Featuring Jeff "The Dude" Dowd
Activist, philosopher, film guru, and inspiration for Jeff Bridges' character in The Big Lebowski, Jeff Dowd will join us to help get Mary Jane launched into the world.
Thursday Feb. 9: A private speaking engagement with Mr. Dowd at the Carlo Theater, open only to Dell'Arte students and those who purchase VIP All Event Passes.
Friday, Feb. 10: Dell'Arte hosts a LeBOWLski Party at E&O Bowling complete with a costume contest and the best White Russians in Humboldt. $20 at the door covers admission to the party and your lane and shoes.
Saturday, Feb. 11: A Double Feature Screening of Mary Jane: A Musical Potumentary and The Big Lebowski hosted by The Original Dude himself at Eureka Theater! Ages 17+
Buy tickets for each event, or a VIP Pass for them all (including the otherwise closed to the public private speaking event).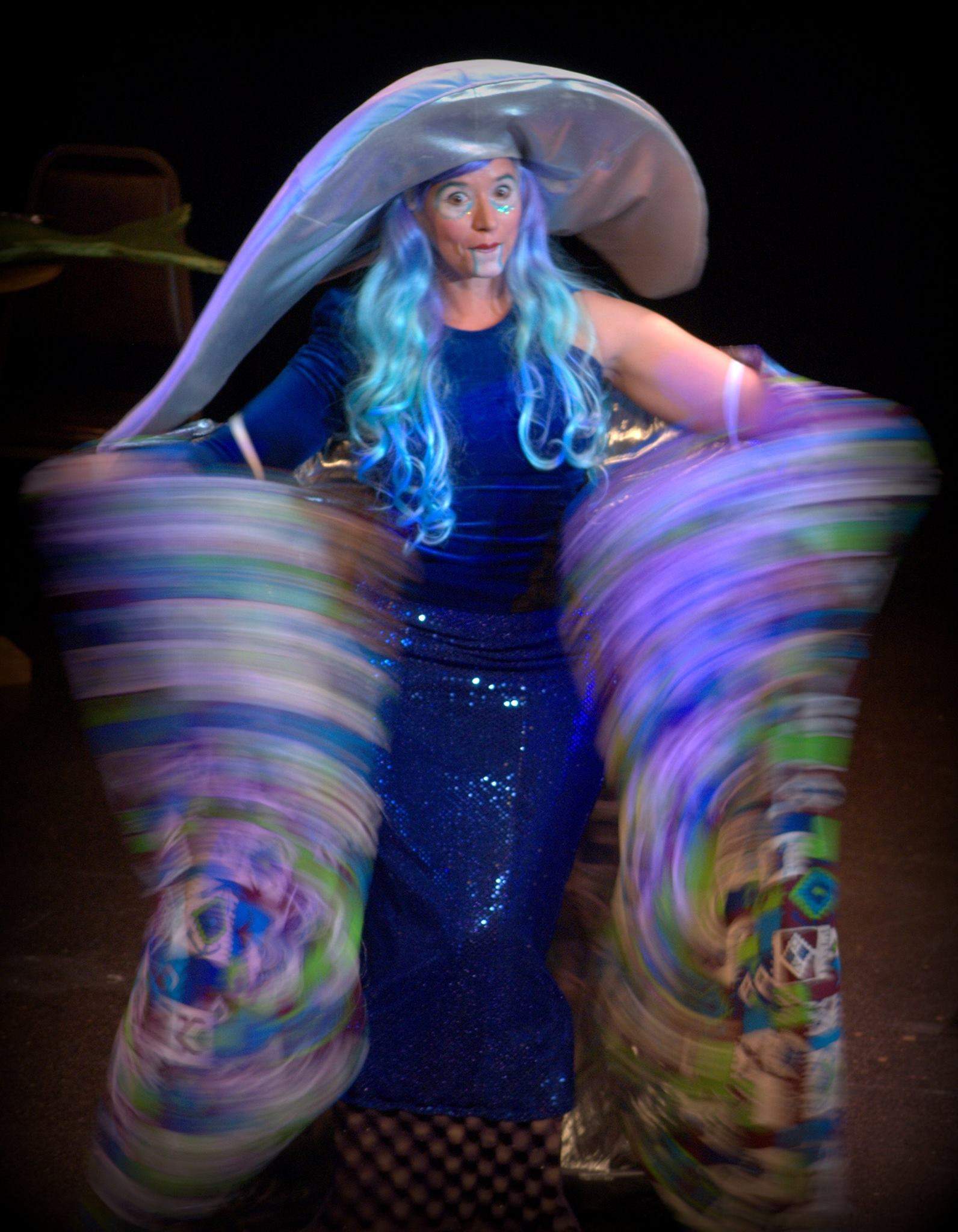 Jan. 20 & 21, 2017 @ 7:30 PM
Fish Tales IV: A Family Friendly Variety Show
Presented by Mad River Alliance and Dell'Arte
Tickets: $10 for adults, $5 for kids 12 & under. Free with Steelhead Days registration.
Fish Tales IV makes a splash in the Carlo Theatre once again! Presented by Dell'Arte International and the Mad River Alliance, Fish Tales is a family friendly variety show bubbling with storytelling, music and comedy.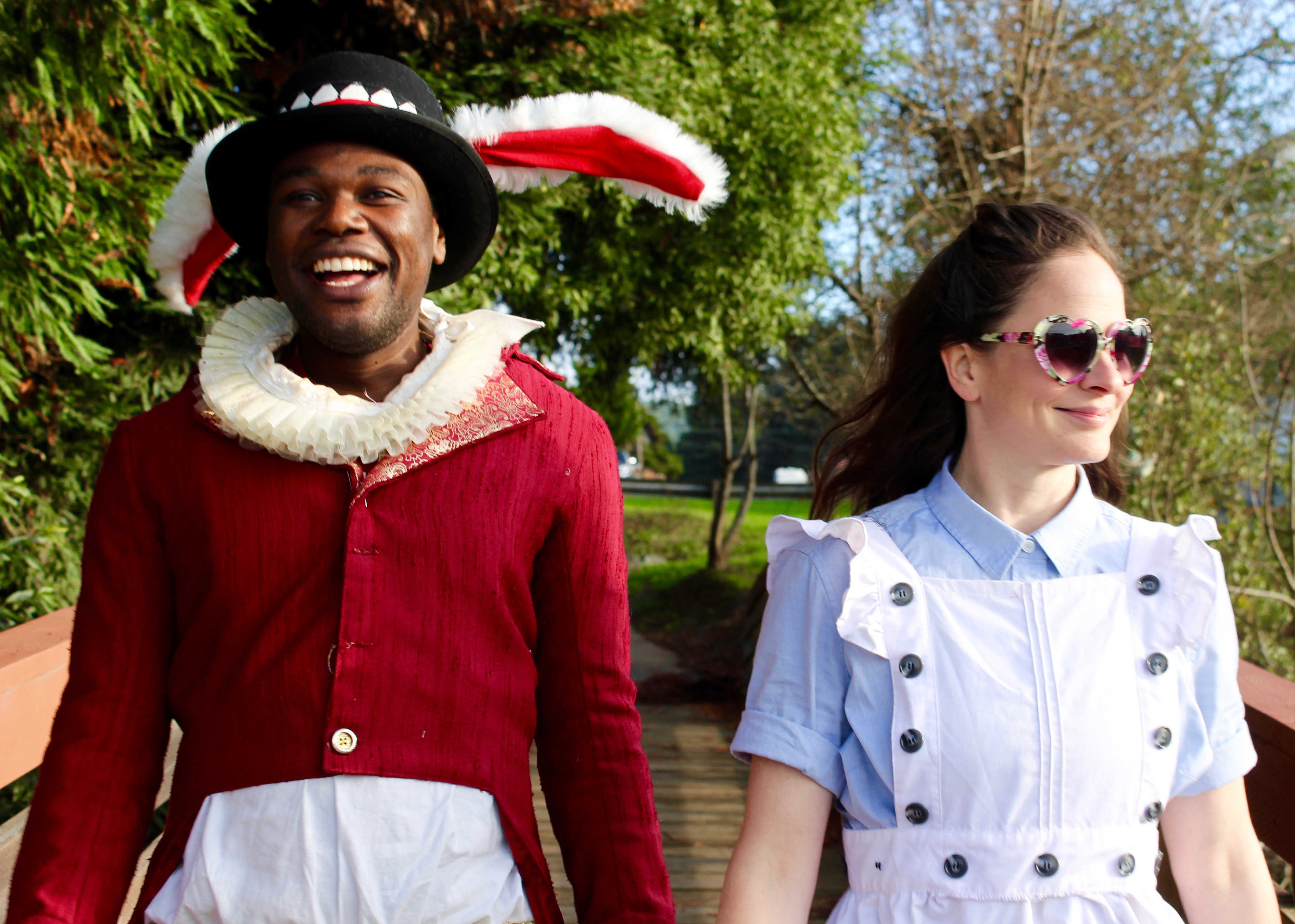 Nov. 25 – Dec. 18, 2016
2016 Holiday Show: Alice in Wonderland
A Holiday Adventure
Annual Dell'Arte Company Holiday Show Tour
Click Below For A Full List of Performance Venues and Prices
A nimble new piece from the Dell'Arte Company featuring original music and athletic acting, this isn't your everyday Alice! Uprooted by family transition and trying to find her footing in a new town, Alice is having trouble adjusting to NorCal life. Tethered to her phone, attempting to stay connected to her old town, Alice is thrown headlong into a Wonderland adventure like you've never seen, filled with familiar faces and surprising twists!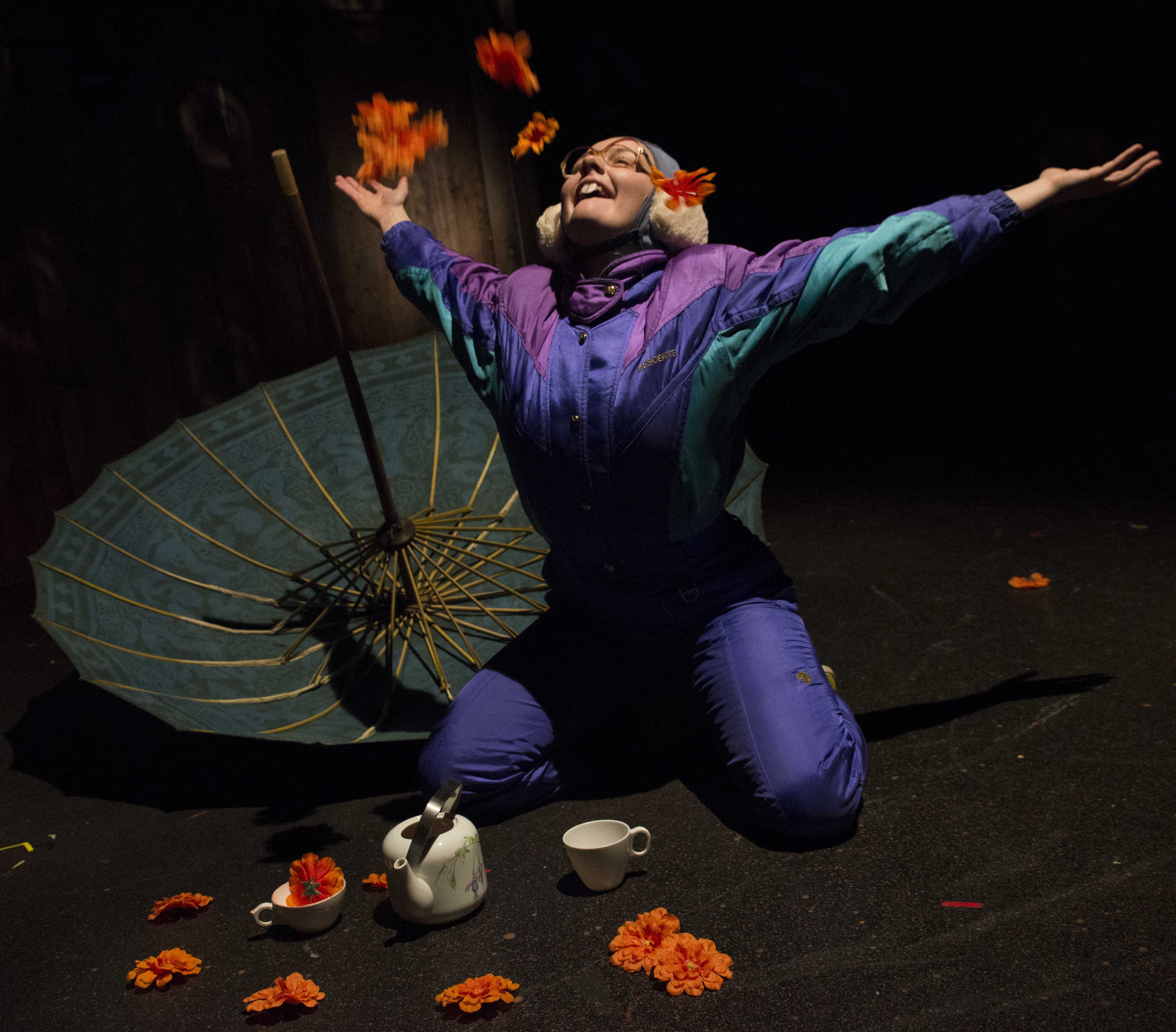 Dec. 8 – 11, 2016 @ 8 PM
Character Projects
Dell'Arte 2nd year student show
Pay-what-you-can
Join Dell'Arte's 2nd year M.F.A. students in a spirited evening of performance as they transform into vibrant characters and inhabit an extraordinarily imagined world on stage. Dell'Arte's 2nd year graduate students undertake an investigation of the two main questions of the MFA program: How does the physical actor transform and also reveal him – or herself through the mask of character? How does a play take shape, born from the body-in-action and the actor's dramatic imagination?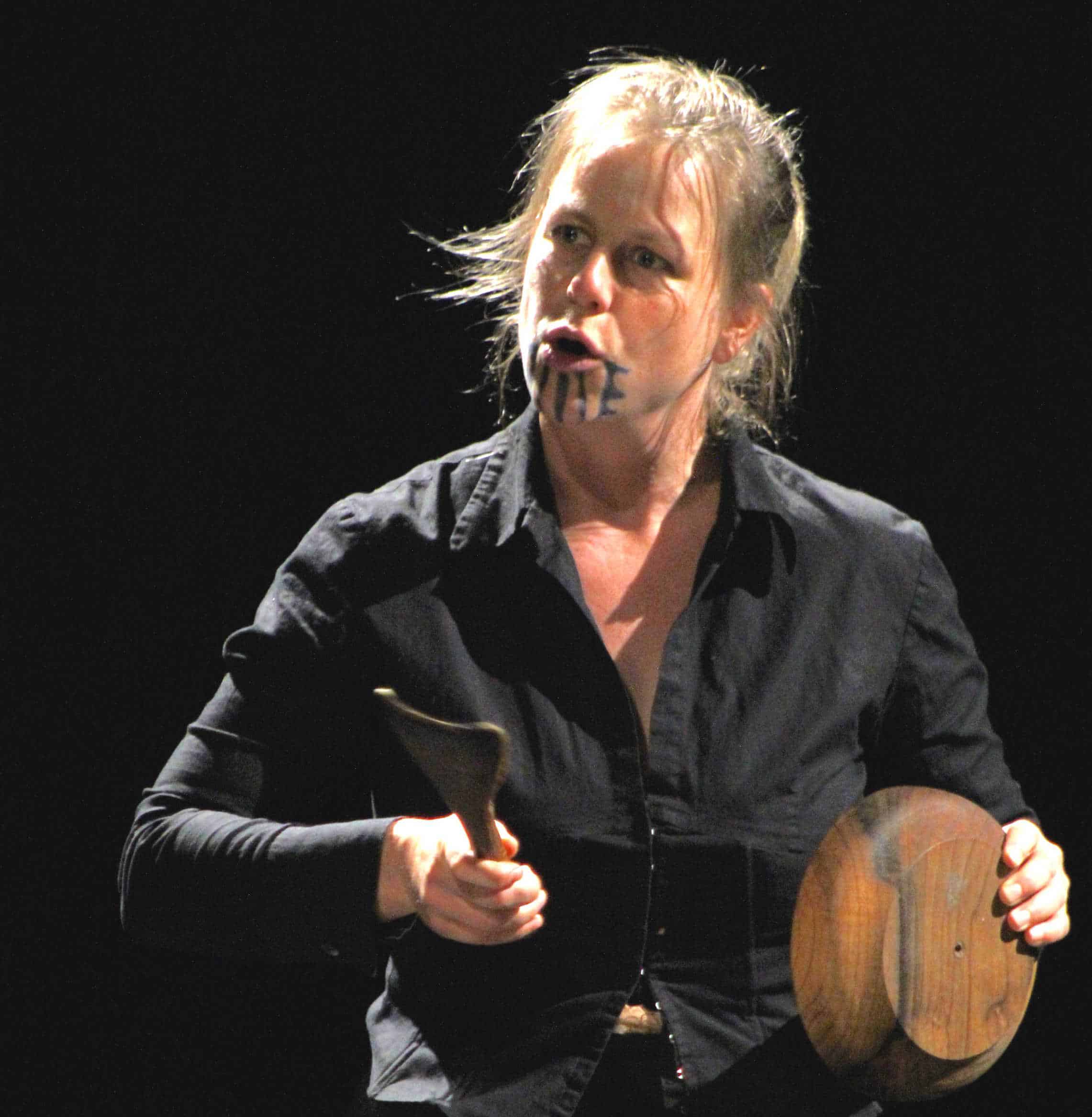 Nov 4 & 5, 2016 @8 PM
The Secret Life of Spantsa
By Zuzka Sabata
$10 / $12
Dell'Arte Company member Zuzka Sabata's original one-woman play about historical figure Olive Oatman, the first tattooed white woman in America.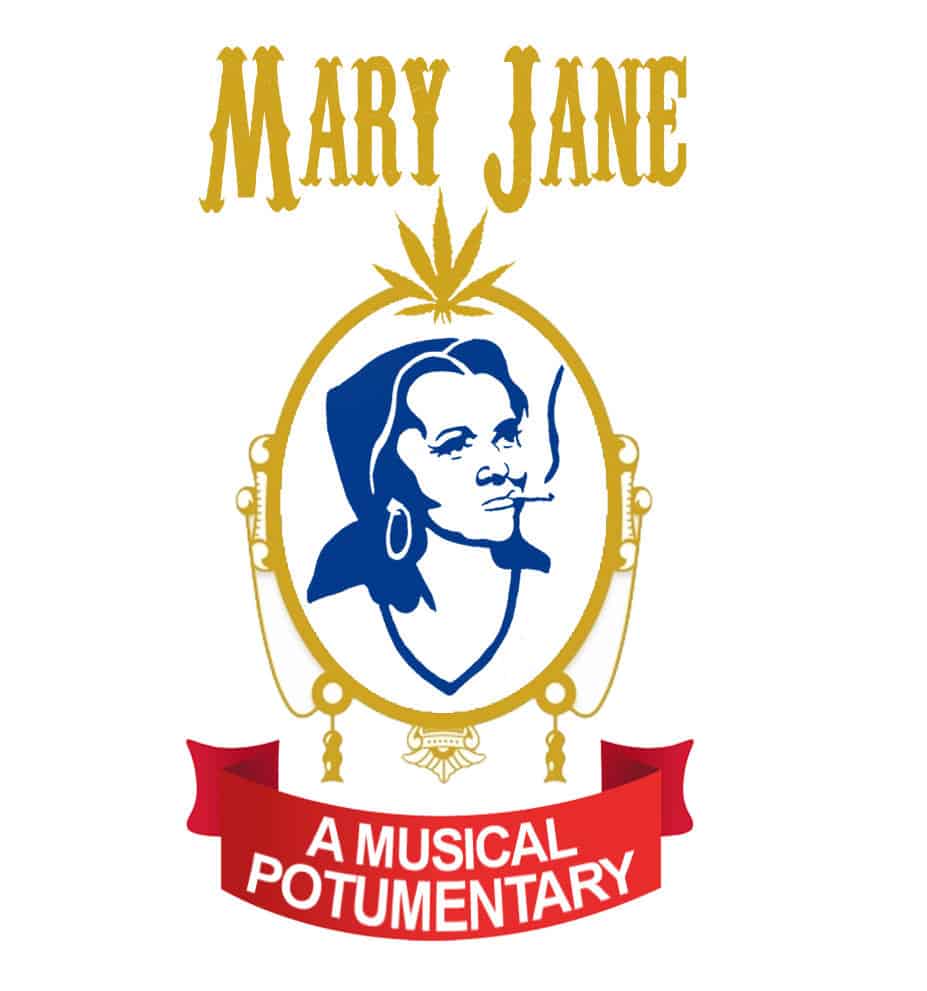 Sept. 15 – 18, 2016
Mary Jane – A Musical Potumentary
September Film Screenings
In Dell'Arte's Carlo Theatre
Mary Jane – A Musical Potumentary is the winner of the 2016 Oregon Independent Film Festival for Best Musical!
Here is your chance to see it or see it again! Playing at 8 p.m. Thursday through Saturday and 2 p.m. on Sunday. Come dressed as your favorite character and enter to win some sweet MJ schwag!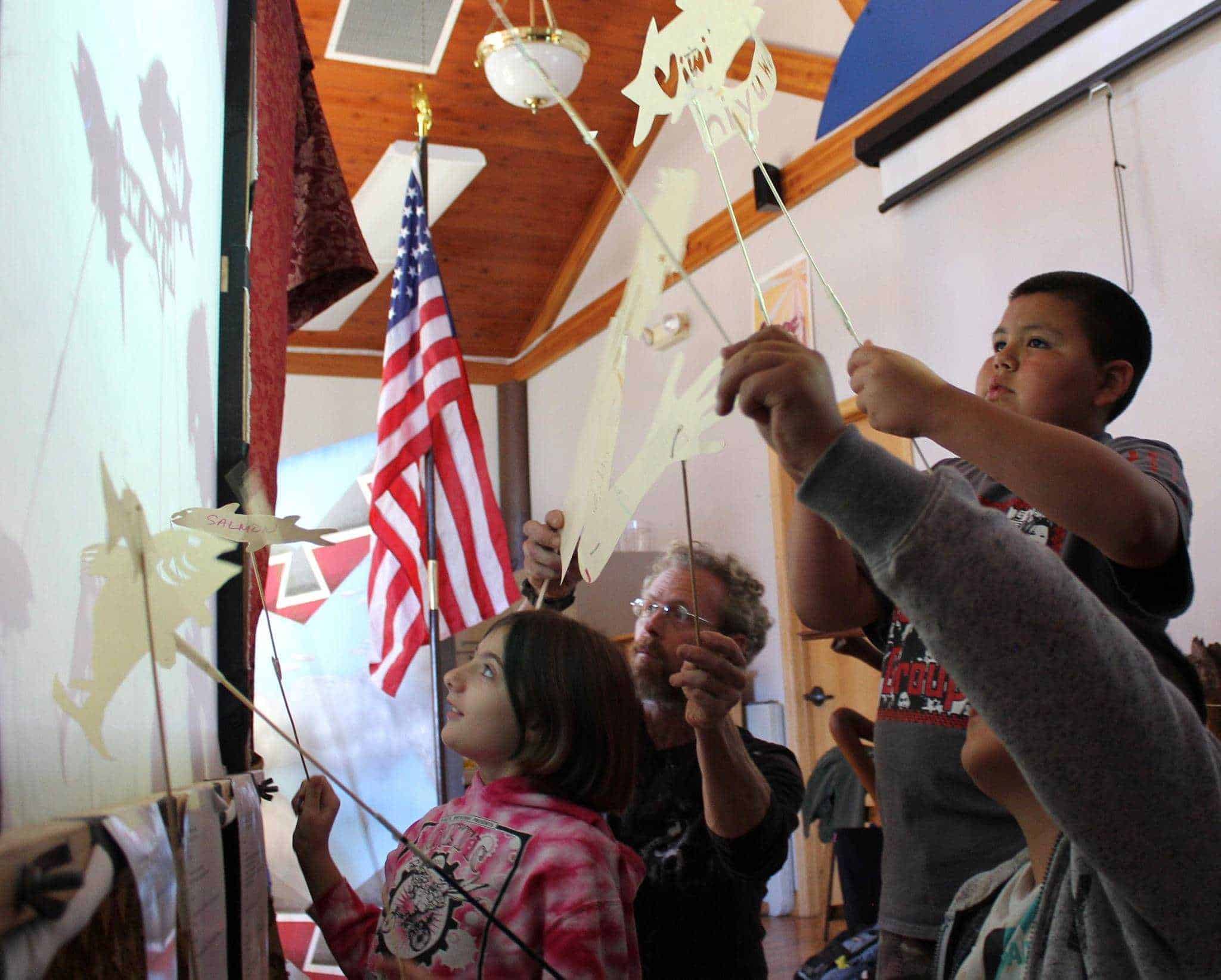 September, 2016
"THE Stolen Salmon" Shadow Play
September Tour
More Details on Performance schedule to come
A collaboration between Tsek Houdaqh ("where the children are") afterschool program of the Wiyot Tribe at Table Bluff and Dell'Arte International. The shadow play, adapted from a Wiyot story and performed by the tribe's youth, will tour in Humboldt County during California Indian Days and Wiyot Days.
Check out a video about the project by clicking HERE.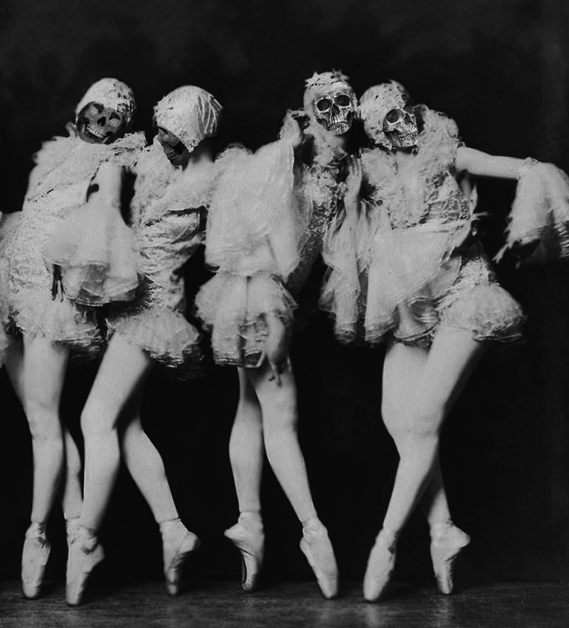 Oct. 14 & 15, 2016 @ 8 PM
Macabre Cabaret
The Dell'Arte Company
$12 / $15
Back by popular demand, the Macabre Cabaret is sure to freak and fright to your heart's delight. The Dell'Arte Company, house band and guests bring in the noise, the spook and enough laughs to raise the dead…mwa ha ha ha.
For ages 16+.
Click Here for Tickets
Dell'Arte International