2018-2019 SEASON
•The Box Office opens 1 hour before curtain • The House opens 20 minutes before curtain •
• Any late seating will be at the discretion of the House Manager •
All tickets purchased online will be held at Will Call at the Box Office. No mailing or printing of tickets is necessary. To reserve tickets for shows at Dell'Arte call 707-668-5663. No ticket refunds. 
---
The Mad River Festival
JUNE 21 – JULY 20, 2019
July 10 – 13 @8 PM
Carlo Theatre
Through the Waves

By UpLift Physical Theatre
Created, directed, and performed by three women

Through the Waves weaves a poetic vocabulary of acrobatic movement and storytelling. This intimate and highly-physical play tells the tale of a woman who is lost between the uncharted waters of her grief and the shores of her joyful memories following the disappearance of her soul-mate. Developed as Artist's in Residence at the San Francisco Circus Center and premiered at DIVAFest in 2016, "Through The Waves" has moved audiences with it's gritty and honest portrayal of loss.
Appropriate for ages 13+
BUY TICKET (7/10)
BUY TICKET (7/11)
BUY TICKET (7/12)
BUY TICKET (7/13)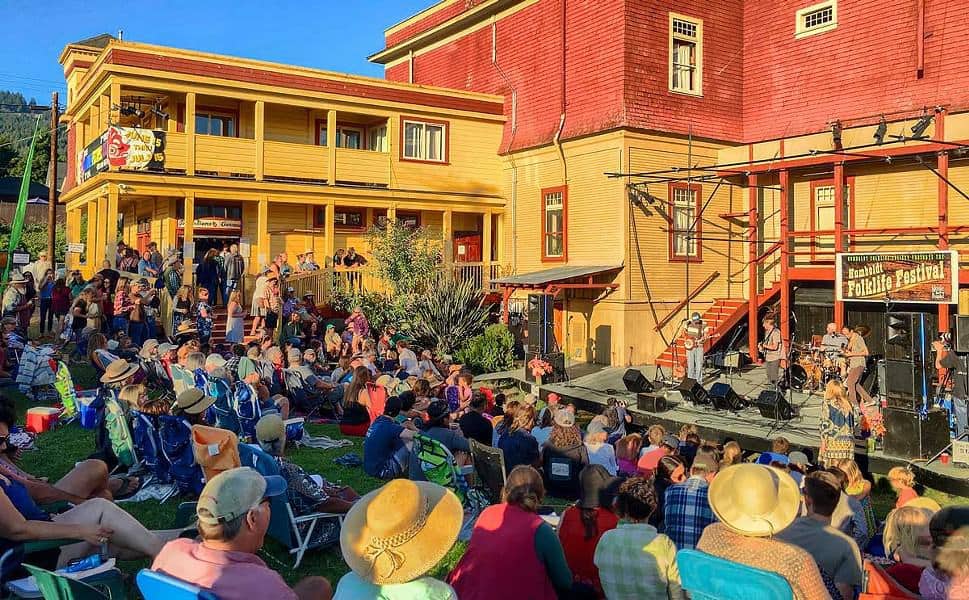 July 14 – 20
Humboldt Folklife Festival

For lineup and ticketing visit:
https://www.humboldtfolklife.org/
---
2019-2020 SEASON
•The Box Office opens 1 hour before curtain • The House opens 20 minutes before curtain •
• Any late seating will be at the discretion of the House Manager •
All tickets purchased online will be held at Will Call at the Box Office. No mailing or printing of tickets is necessary. To reserve tickets for shows at Dell'Arte call 707-668-5663. No ticket refunds.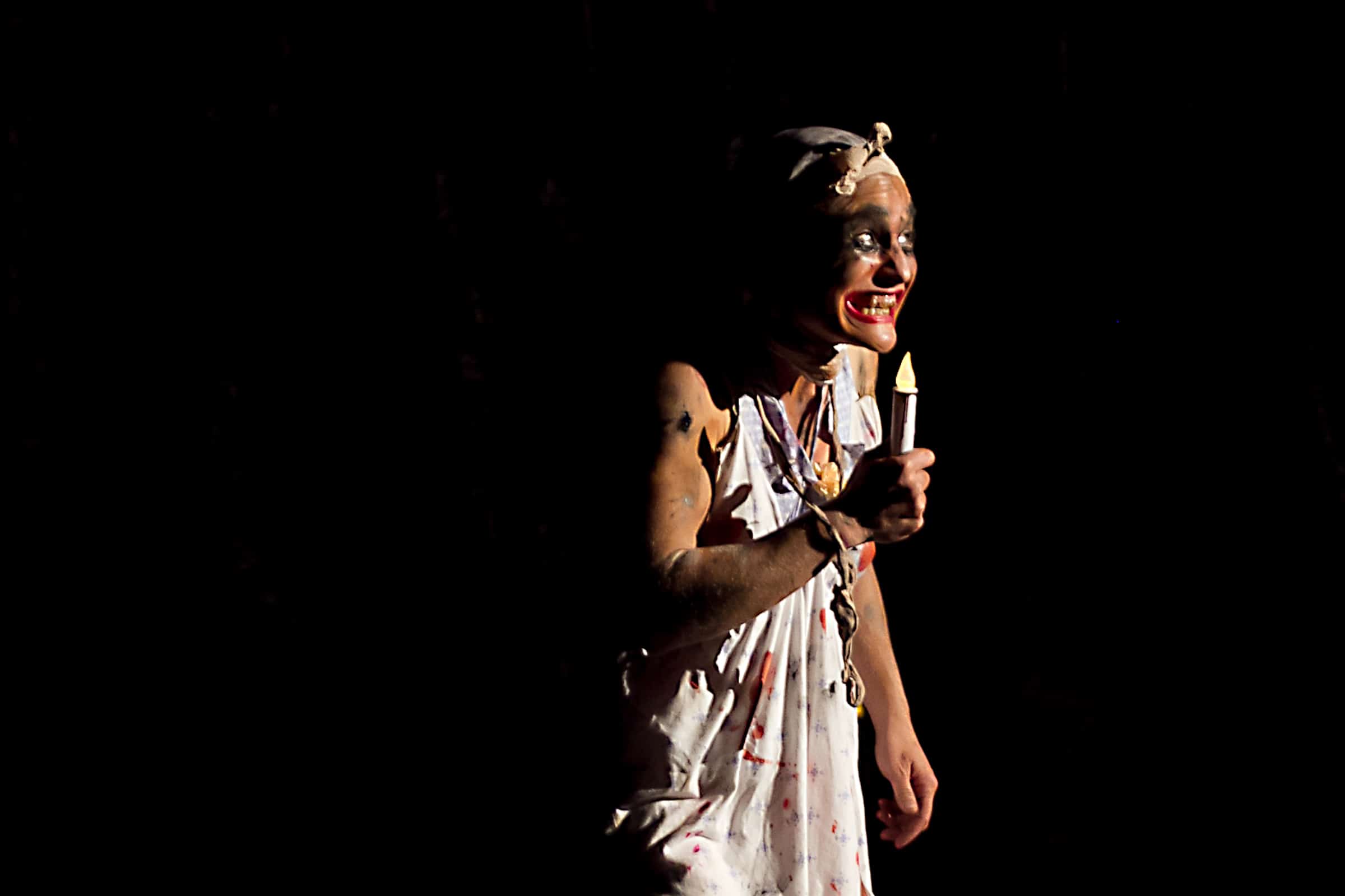 October 18 & 19
The Macabre Cabaret
It's the season of spook and The Macabre Cabaret promises to thrill, fright and excite all those who dare to venture into the hollowed Carlo theatre (rumoured to be haunted). Featuring a cavalcade of acts from the award-winning Dell'Arte Company and a fine selection of tasty cocktails, the Macabre Cabaret is exactly what you need to prepare your scare palates for the Halloween season.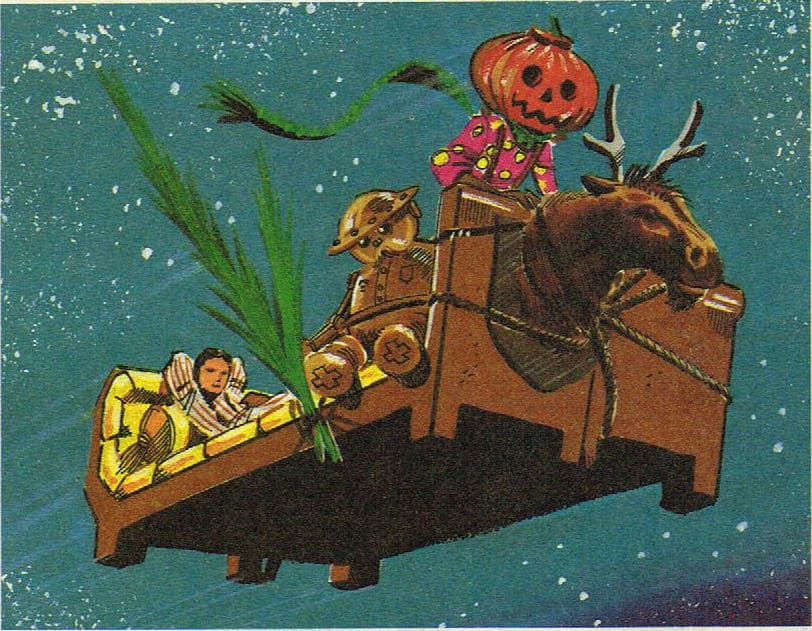 November 29 – December 22
Return to Oz
Dell'Arte's Annual Holiday Touring Show
The Dell'Arte Company's annual holiday tour returns for an adaptation of the classic tale by L. Frank Baum. Beginning its run in the Carlo Theatre on the 29th and 30th of November, the show will then tour throughout Northern California with public shows in McKinleyville, Scotia, Orick, Eureka, Klamath, Trinidad and Arcata. The tour will then return to the Carlo Theatre for its final leg of the tour.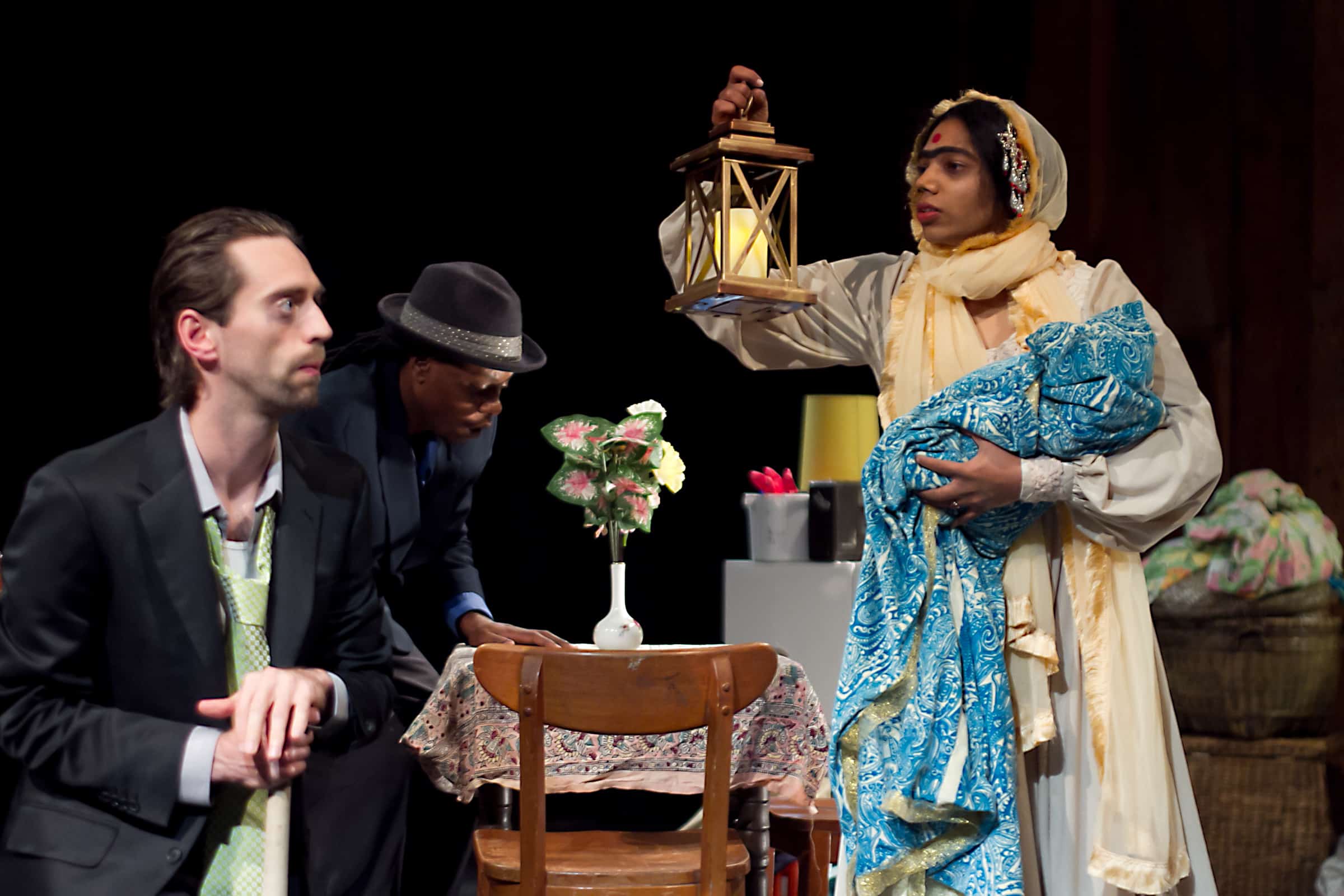 December 5 – 8
The Character Project
The Character Project performance is the culmination of ten weeks of in-depth study with School Director Lauren Wilson, in which each actor in the ensemble explores the depth of their own transformative and imaginative power. Expect a funny, poignant, and surreal evening in the theater, as these brand new characters encounter their fates, and everyday life opens its doors to the unexpected.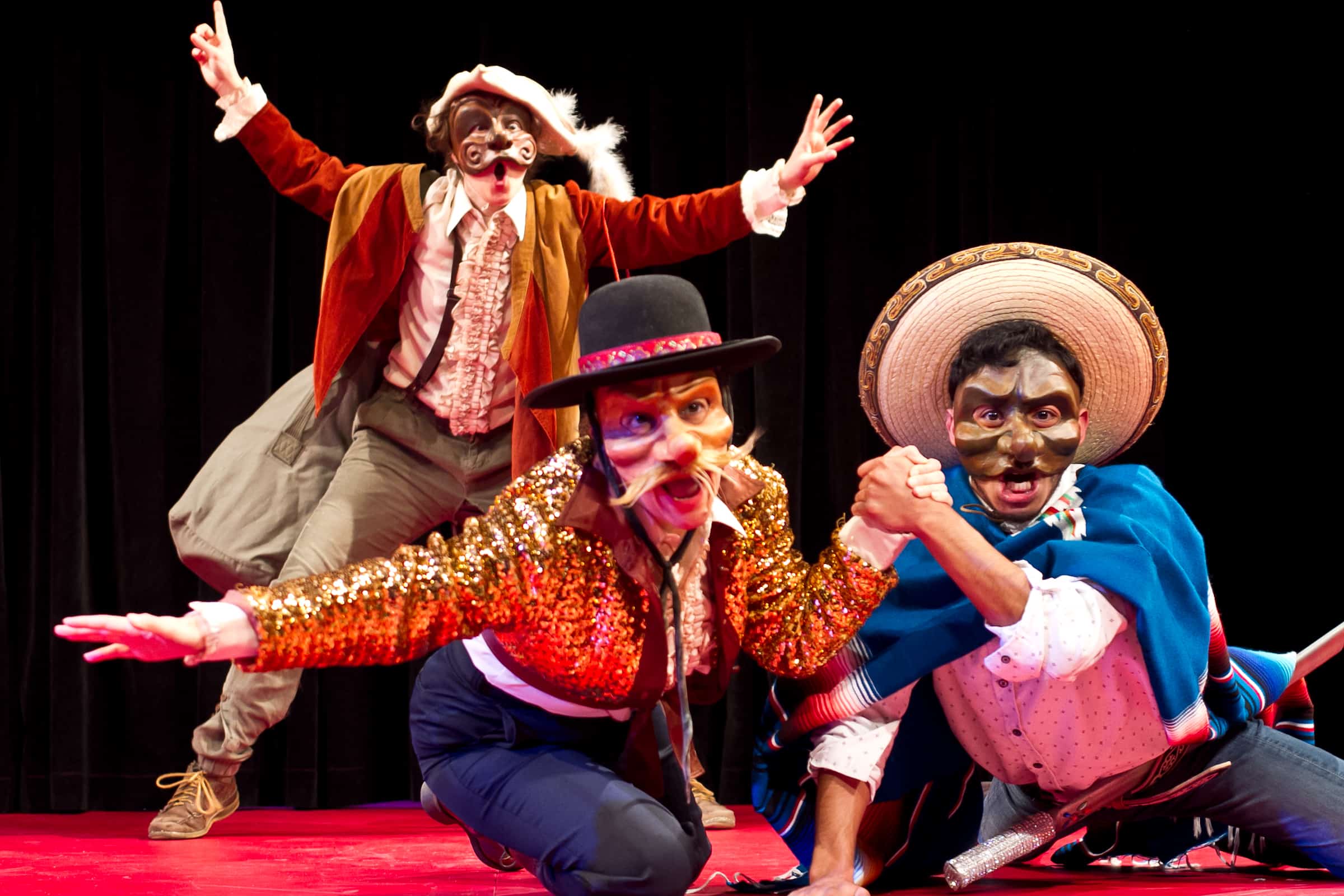 February 6 – 8
Commedia dell'Arte
Guaranteed to provoke boisterous laughter, Commedia dell'Arte is a lively comic form featuring bold physical play, masks, bawdy humor, and virtuosic improvised performance. Archetypal characters are the heart of this timeless human comedy that knows no bounds, yet requires great precision and dexterity from the actors. Performed by the students of Dell'Arte's Professional Training Program, this show is an annual community favorite and sells out quickly!
February 20 – 23
The Adaptation Project
An evening of original, vibrant stage adaptations of short stories and poems, adapted and performed by Dell'Arte's 2nd Year MFA Ensemble. Literary works move dynamically from the page to the stage, as the authors' words, images, characters, and themes find expression through physical and theatrical language.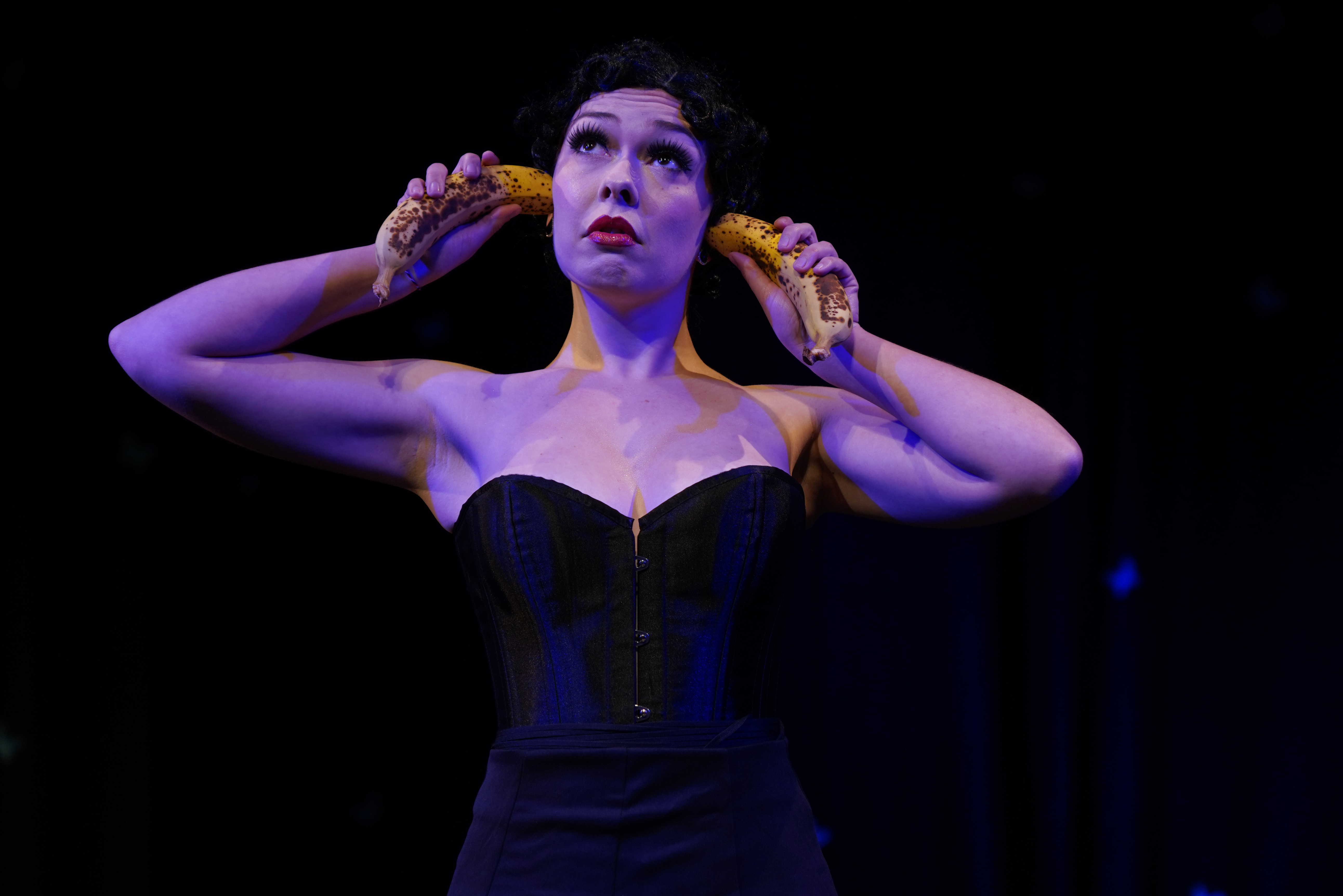 March 13 & 14
Keep the Fires Burning Cabaret
What better way to keep your inner fires stoked during the rainy month of March than with a bevy of original acts from the award-winning Dell'Arte Company at Keep The Fires Burning Cabaret. Dell'Arte has brought one-of-a-kind, counter-culture, and provocative theatre to Humboldt County for over four decades and continues in that legacy with this annual steamy night of rollicking performances. This cabaret promises to be a no-holds-barred night of debauchery, laughter, music, dance, daring acts of delight, lip-smacking cocktails and as always, the unexpected. Adults only are invited to this sizzling show.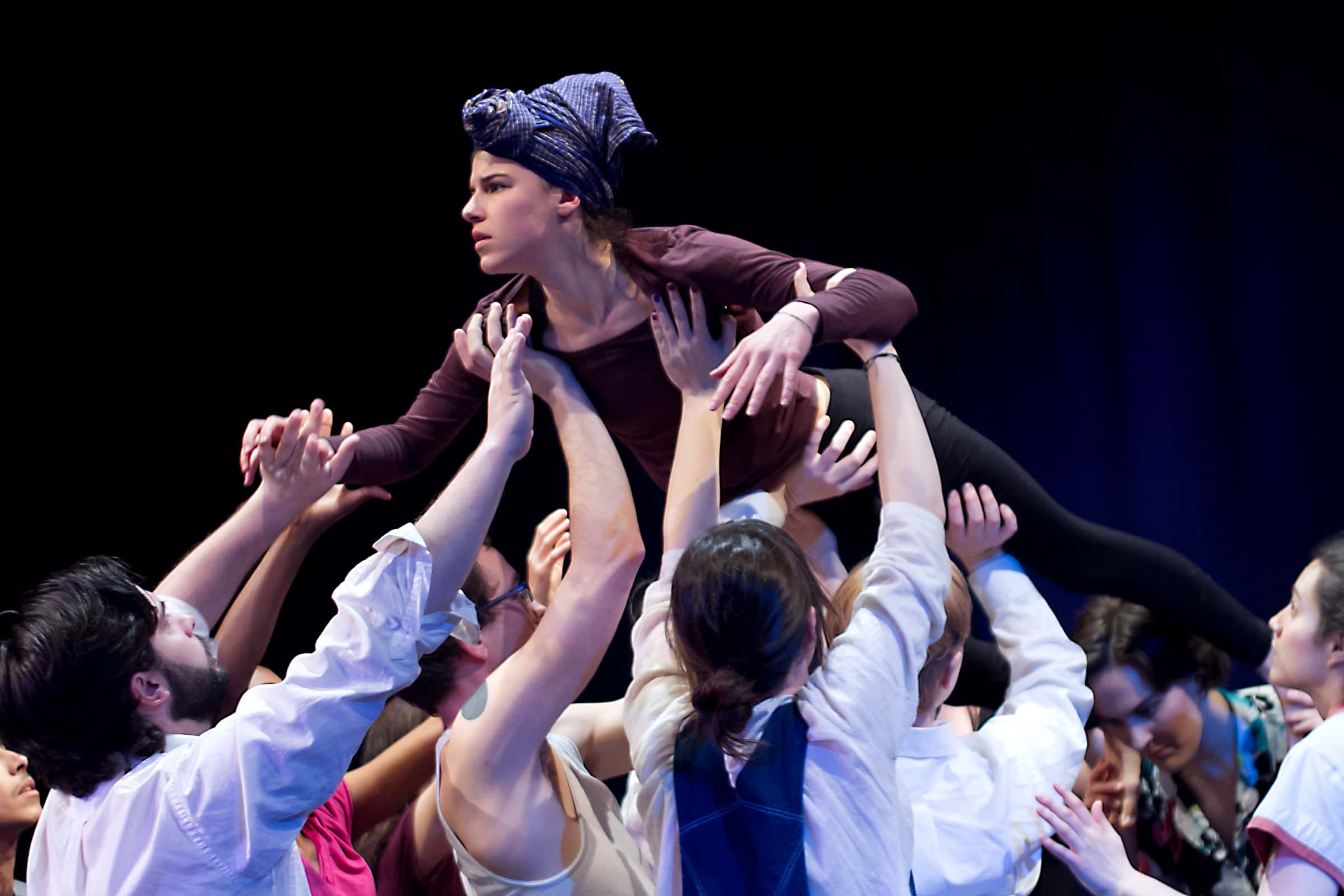 March 26 – 28
Melodrama
Melodrama is a heightened, musical form of physical theatre where unbridled passions reign, and where the forces of good in human nature triumph over terrible obstacles. In this evening of short, original melodramas created and performed by the students of Dell'Arte's Professional Training Program, audiences are moved to boo and cheer as characters overcome seemingly impossible odds.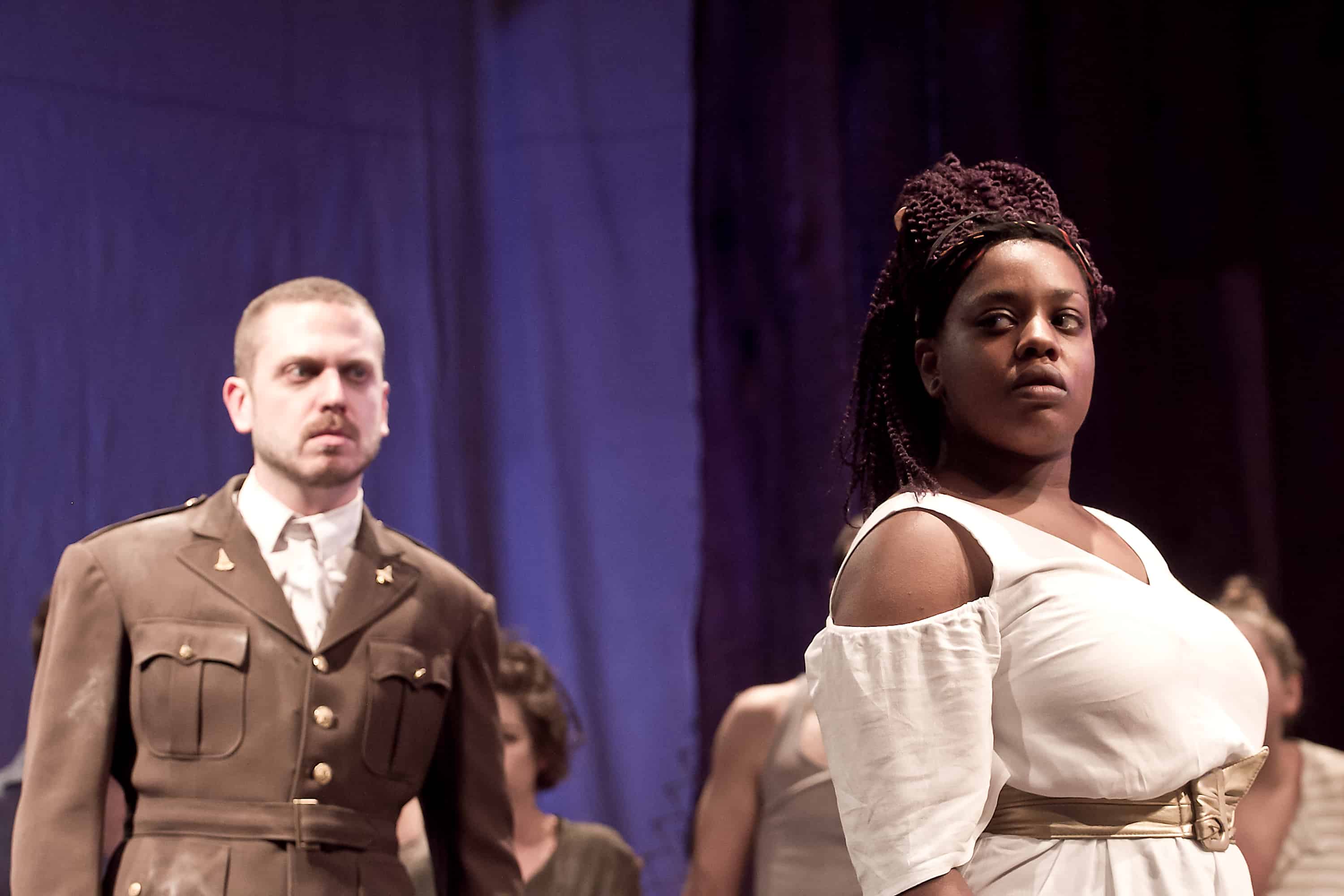 april 23 – 26
Tragedy
Experience the awesome, visceral power of the Chorus as Dell'Arte's 2nd Year MFA Ensemble dives into the realm of Tragedy, a theatrical form with ancient roots in the human experience. Through physical and vocal alchemy, the actors conjure universal forces at play in the space of the stage. In the words of theatre visionary Antonin Artaud, Tragedy bracingly reminds us all that, in spite of our best intentions, "the sky can still fall on our heads."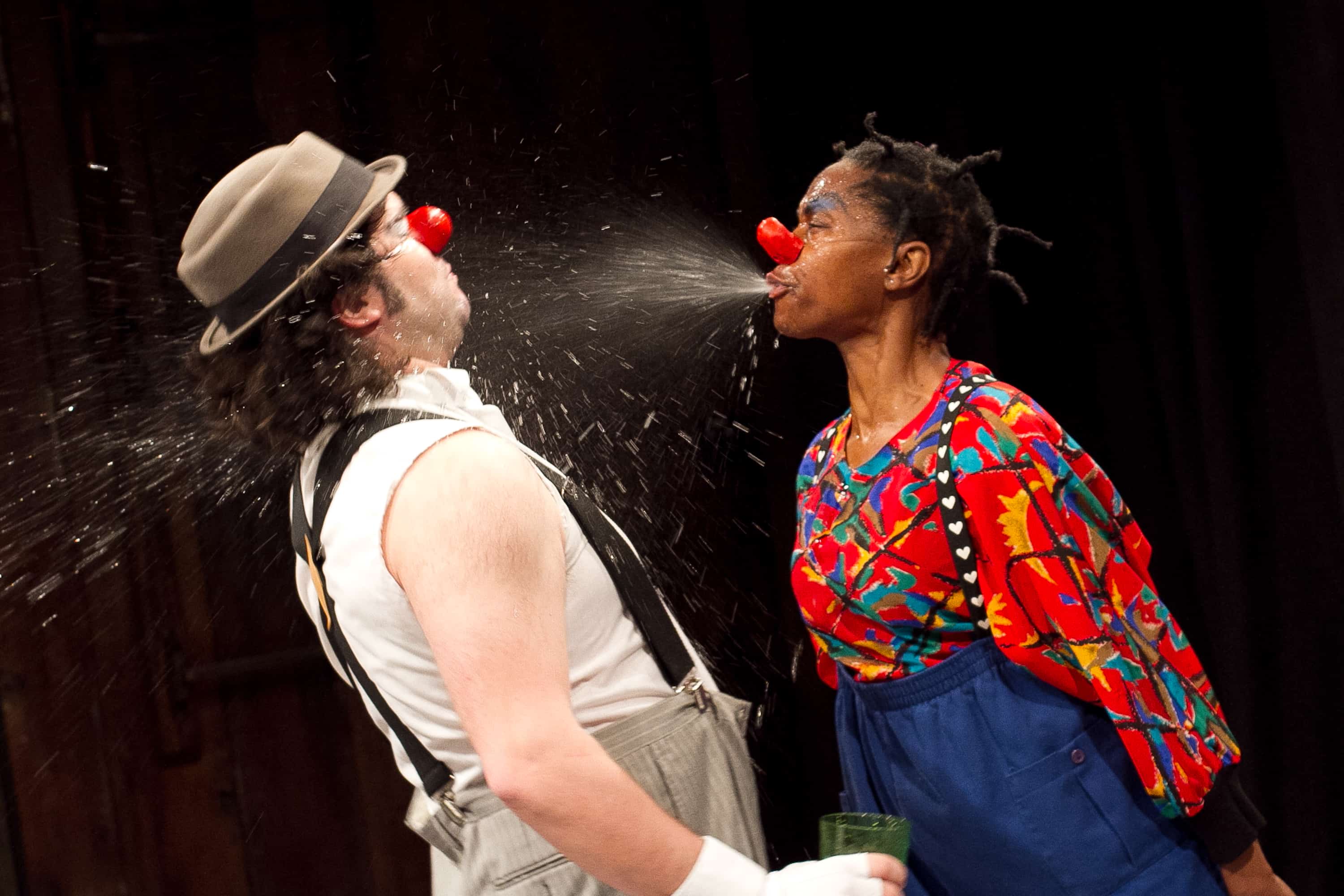 MAY 7 – 9
Clown
Come share in the joyous spirit of laughter at the annual Dell'Arte Clown show! This popular performance by the students of Dell'Arte's Professional Training Program marks the culmination of a five-week study of clown, a unique theatrical form with roots in the circus, vaudeville, and the clowning traditions of cultures across the globe. Prepare to be delighted and charmed by the humanity, honesty, and buoyant laughter of the clowns!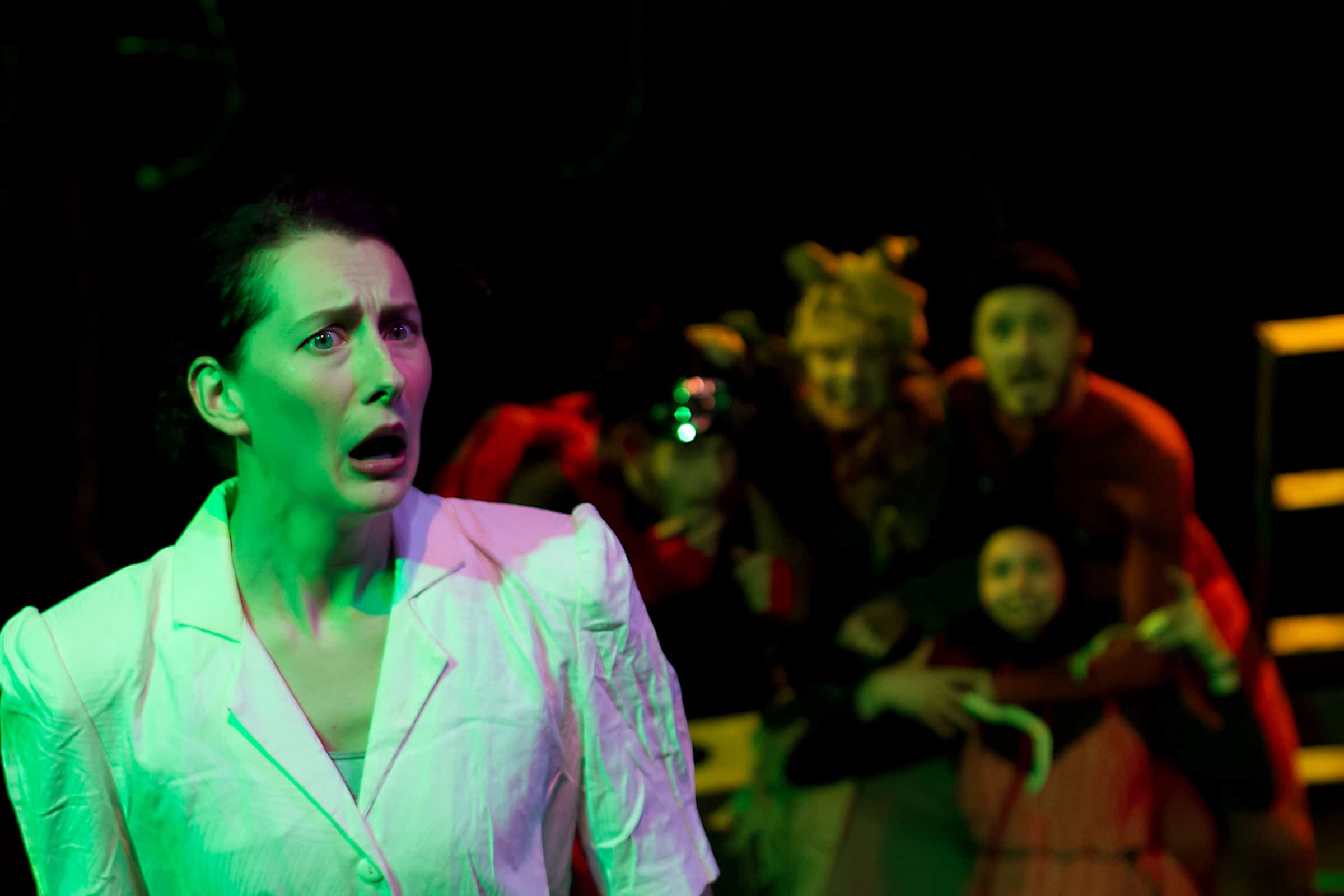 MAY 14 – 17 & 21 – 24
Thesis Festival
The Dell'Arte International School of Physical Theatre presents the 2020 Thesis Festival, featuring five groundbreaking new works of theatre created by this year's graduating MFA class. The Thesis Festival marks the culmination of three years of graduate study by an international ensemble of theatre artists.
Dell'Arte International