We are excited to bring some of  these shows to you live and in person!
Find out how we are keeping you and our performers safe here.
Old God Vol. 2
Your attention is required! He's back LIVE and IN-MORTAL FLESH to revel in its Final Moments of Entertainment.
Old God is a foppish, irreverent oracle; a singer of doom and weaver of myth--a being so old, it has forgotten its own name. This dormant comedic relic comes to Dell Arte's Carlo Mazzone-Clementi Theater on October 27th at 8pm. This is for one night only with very limited tickets for sale! Get yours today!
Virtual Adult Macabre Cabaret Fundraiser
Happy Spooky Season!
Do you like horror? Maybe some disturbing, ghastly comedy? Have your dark twisted fantasies come alive with Dell'Arte's Alumni-led Virtual Adult Macabre Cabaret!
Come "Scream and Chill" with Madam Satan and her emotional support demon, Belpho, as they hosts for the evening.
All proceeds from this Halloween-inspired virtual fundraiser goes to student scholarships for the 2022-2023 school year. Buy your ticket today!
Suggested Donation: $20+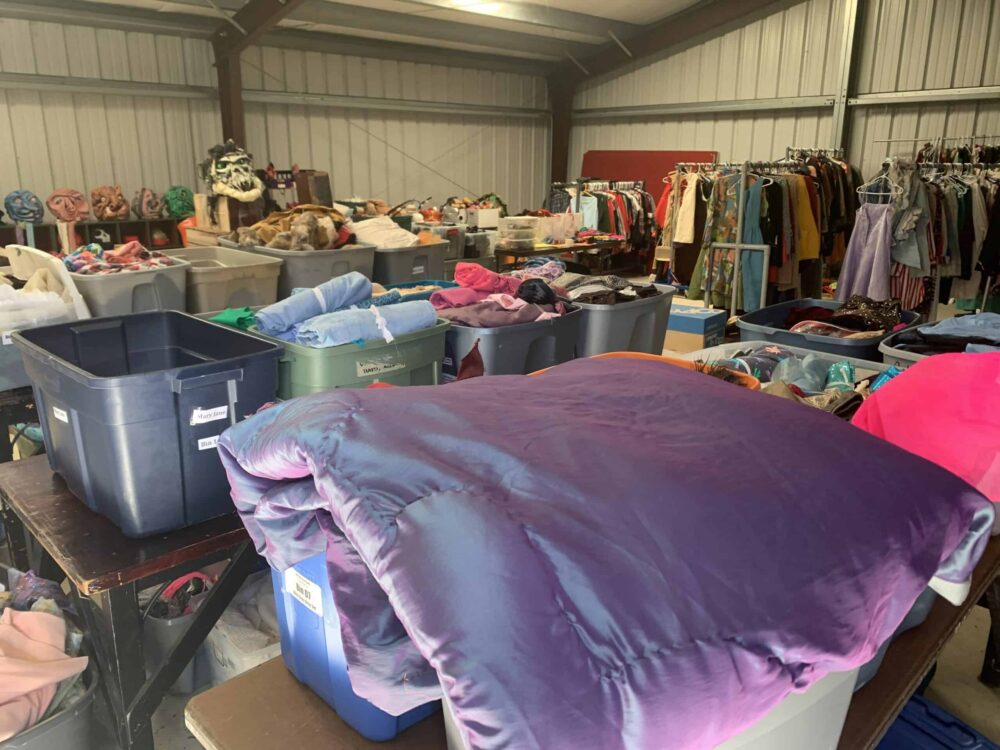 October 15 - 16, 2021
Spooktacular Blowout Sale!!
Which means, we're cleaning out our closets and we don't just mean the skeletons.☠ For the first time in over 50 years, our costumes, vintage outfits and much more have been sorted and put on racks for sale! Get unique
#Halloween
,
#festival
, party, home
#decor
, and around the town items for great prices. Come support your local theater school! 🎭
Bird of the Inner Eye
Dell'Arte International and Arcata Playhouse are proud to present the first workshop production of this new work, with libretto by our Founding Artistic Director, Joan Schirle. This is a true 'theatre of place' event, as Graves spent the last 30 years of his life in Loleta, CA. Tickets are $20 for general admission and $50 for the opening night gala event (for Inner Eye Circle Donors).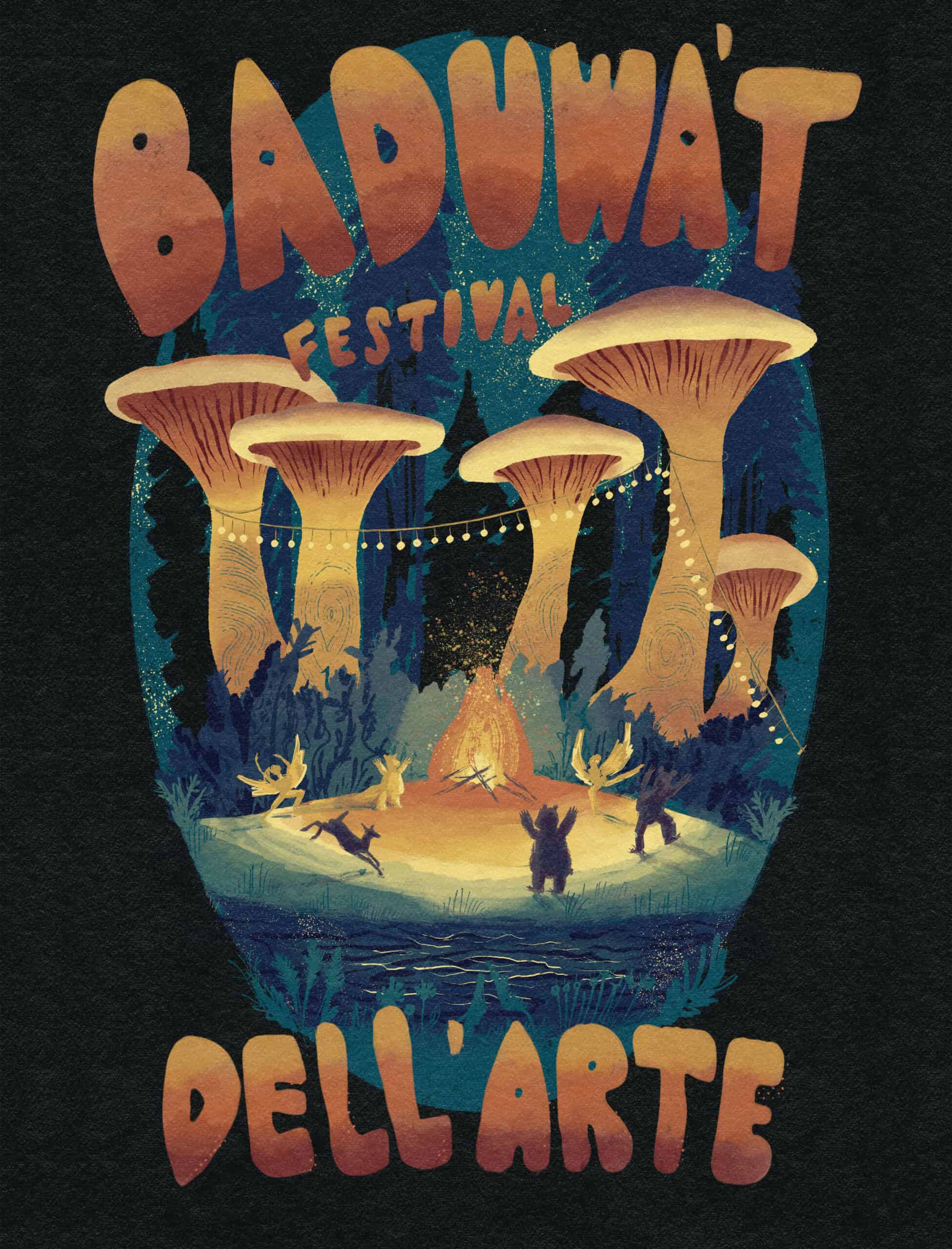 July 14-18 2021
2021 Baduwa't Festival: A Gathering of the People
Dell'Arte International and partners present a 5 day-and-night festival  - a culmination of performing arts, music, celebration and connectivity, held on the ancestral lands of the Wiyot Tribe.
The festival will be held in Dadiqhoughuk (Blue Lake) July 14-18 at Dell'Arte's spaces at 131 H. Street with COVID-19 safety measures in place. Attendance will be limited and festival-goers are encouraged to purchase tickets in advance as much as possible.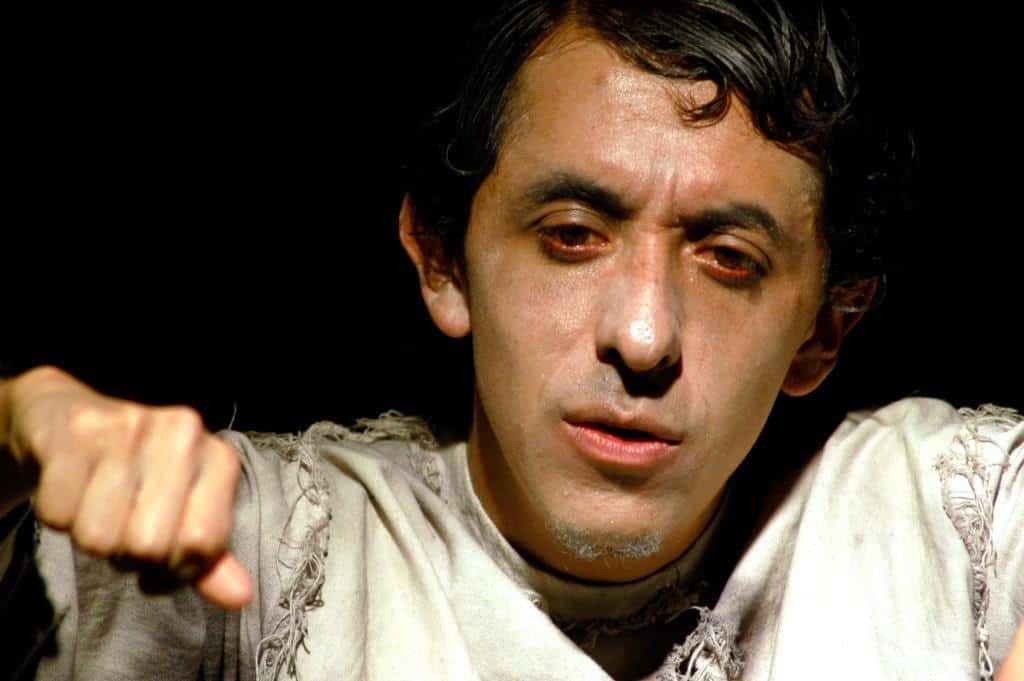 July 9-11, 2021
PLUSH & Kaleidoscope Neighborhood
Teatro de la Vuelta (France - Ecuador) and Dell'Arte International present TWO award-winning physical theatre artist Carlos Gallegos in two original theatrical works, "Plush" and "Kaleidoscope Neighborhood", July 9 - 11 at the Carlo Theatre in Blue Lake. Tickets are $20 for Adults, $15 Seniors, and $10 for Kids.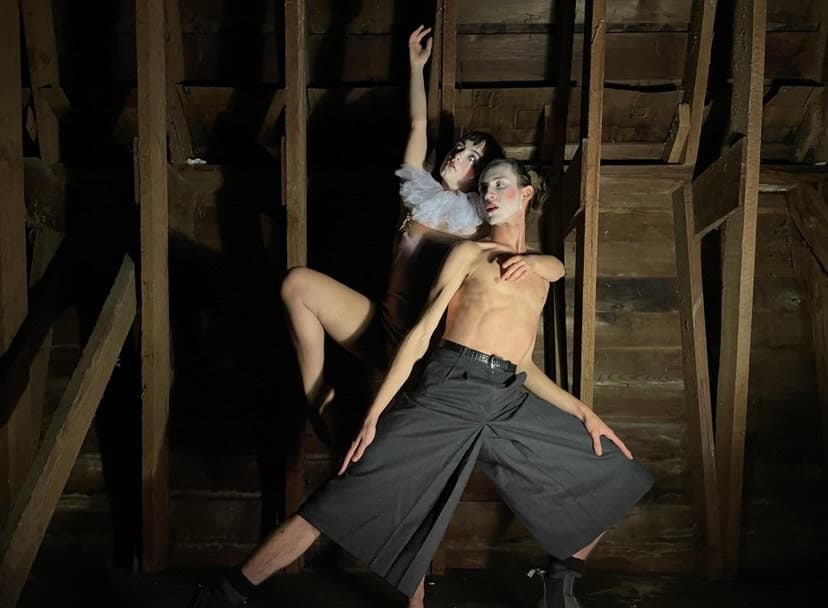 May 13-23
Thesis Festival 2021
The Dell'Arte International School of Physical Theatre presents "The Cauldron of Destiny Thesis Festival," featuring four original works of theatre created by this year's graduating MFA class. The Thesis Festival marks the culmination of three years of graduate study by an ensemble of theatre artists.
It will be the first in-person performance open to the public in over a year, with limited tickets available and enhanced safety measures in place.
Performances will be held in Blue Lake from May 13 to 23 at 8 p.m. in the Carlo Theatre and Big Top Revival Tent. Seats will be limited to 35 per night. Bring warm clothes to be comfortable in the Big Top Revival Tent.
Tickets are Pay-What-You-Can with a suggested ticket price of $10. Reservations are required; no walk-up tickets will be available.
Show Descriptions and More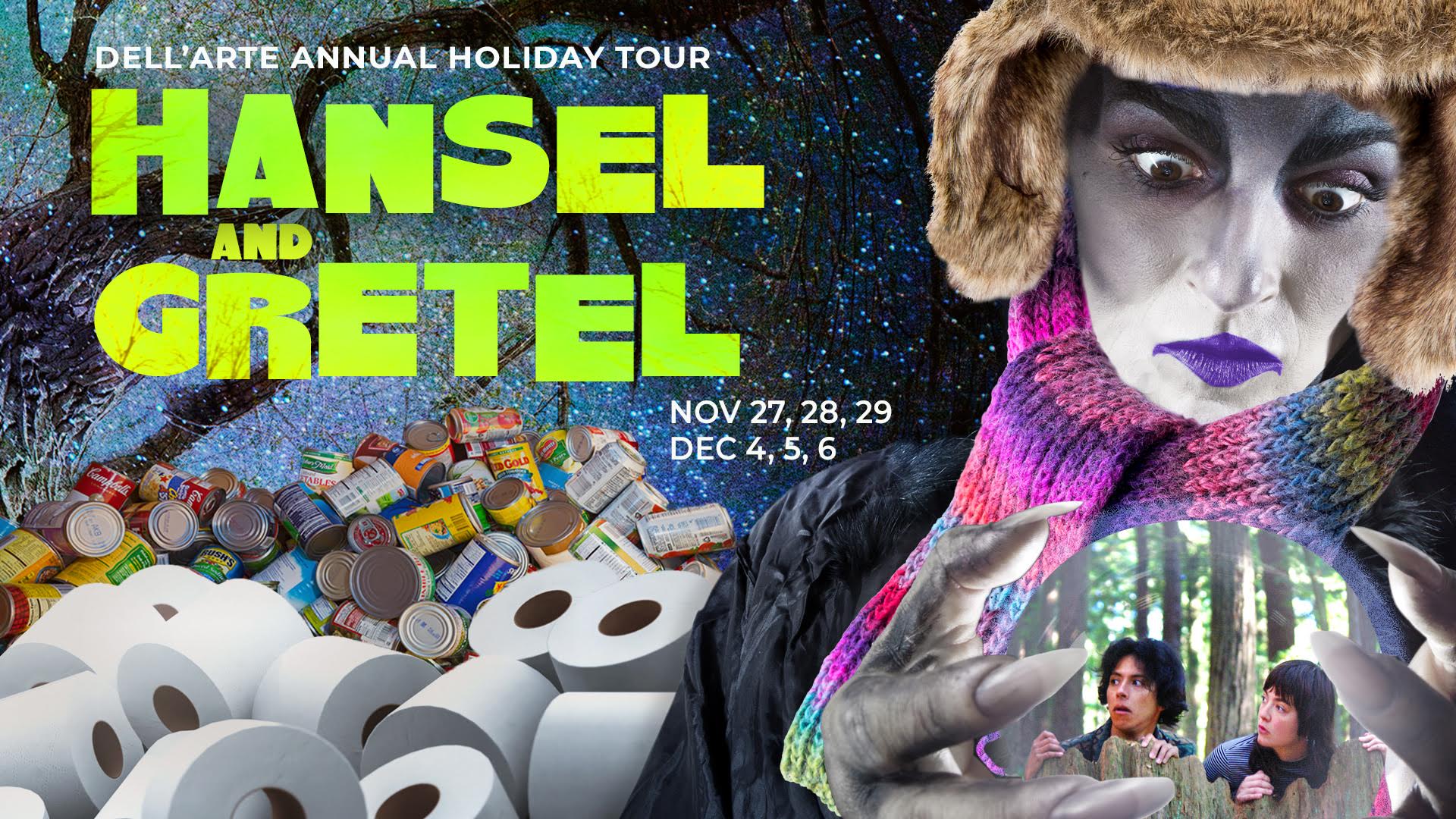 November 27, 28 & 29 December 4, 5 & 6
Hansel and Gretel
Dell'Arte's Annual Holiday Touring Show
The Dell'Arte Company's annual Holiday Show tour, now in its 40th year, will not take a break due to the worldwide pandemic. Instead audiences are invited to usher in the festive season with an adaptation of "Hansel and Gretel," which will be available through the comfort of their home and devices. 
Crafted for children and families in a way that is accessible, safe and free, this timeless tale will be told through Dell'Arte's unique comic, physical performance lens. Traditionally performed at various schools, theatres, community centers and other spaces throughout the North Coast, performances will instead be streamed through social media and aired on local PBS affiliate KEET-TV.
"At this moment, where crises ­­– from a pandemic to a movement for social and racial justice, to struggling businesses all converge – it is our intent to offer an experience of joy and possibility to the community," said Dell'Arte Producing Artistic Director Michael Fields. "And in this enduring tale, written in a time of global hardship, it is the children who are the wise ones."
Adapted from the Brothers Grimm classic fable, "Hansel and Gretel" includes Dell'Arte's trademark physical performance style as well as original music. Fields is the director, Dell'Arte Faculty Member Carlos Gallegos is assistant director, and the third-year MFA students will perform the show.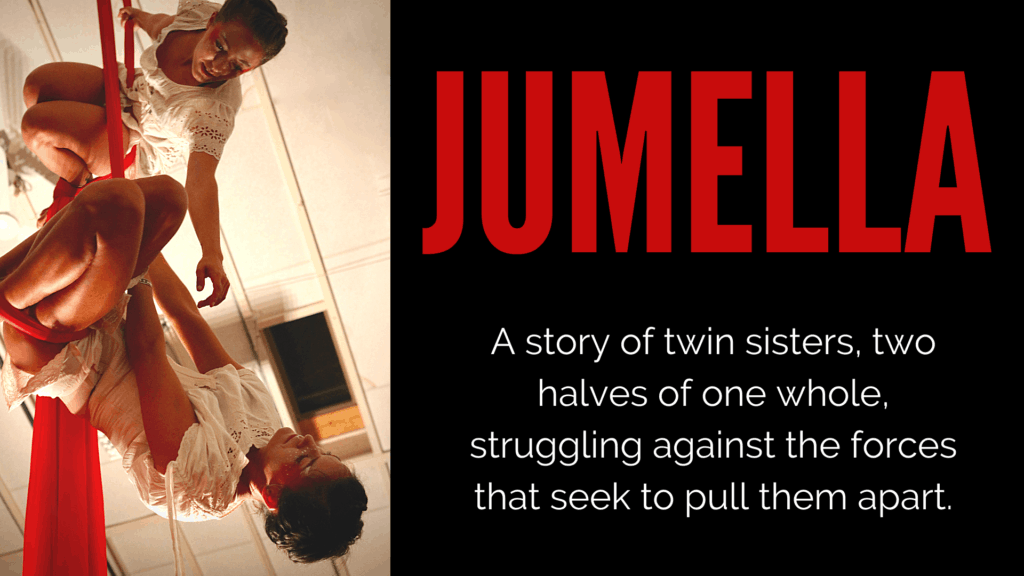 November 11-13
Thesis Project – Jumella
"Jumella" is a story of twin sisters, two halves of one whole, struggling against the forces that seek to pull them apart. Determined to be together, they escape into the imaginary world of Jumella, a mysterious place filled with strange creatures. Will they stay in Jumella forever, or be forced back to reality. Using aerial silks and otherworldly masks, "Jumella" tells the story of the spirit's search for wholeness and transcendence.
The live performances are for small audiences on an invitation basis. Upon the third-year students' graduation, a link of the performance will be made available. Stay tuned for details.
ABOUT THE ARTISTS:
Hannah Shaka is a Canadian theatre-maker currently completing her MFA at Dell'Arte. She comes from a performance background in burlesque, drag, and music, and is currently compelled by theatre that uses the magical lens of childhood to breathe life into difficult topics. Her work explores the body as the source in the creative process, and seeks to tell necessary stories through fully transformational characters.
Marguerite Boissonnault is an actor/creator, writer and physical storyteller. Currently in the final months of her MFA at Dell'Arte International, she has trained in mask, mime, clown, acrobatics, aerial and voice. Her work ranges from the intensely emotional to the delightfully absurd, yet always searches to uncover present truths about our society.
Dell'Arte International