AVAILABLE FOR BOOKING
For more information or to book the following productions, contact us at info@dellarte.com.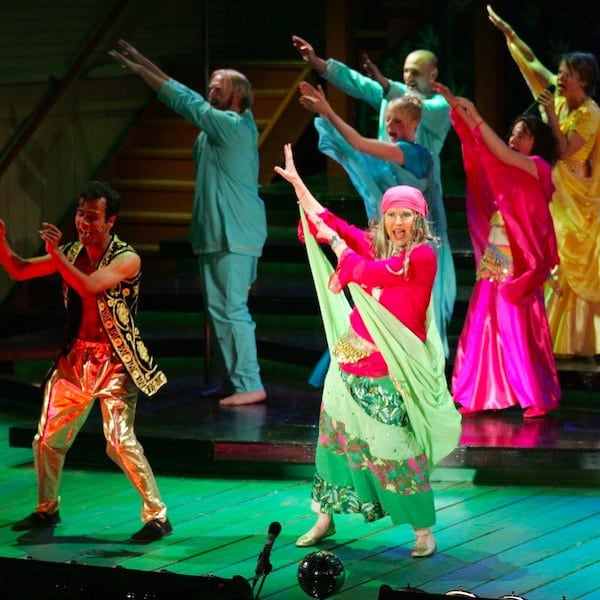 MARY JANE: THE MUSICAL
Emerging from deep inside the infamous emerald triangle of Humboldt County comes a pungent, powerful live musical theatre event that lights up the stage in a show the LA Times calls "richly funny" and the San Francisco Examiner hails as "superb". What began as a back-to-the-land movement out of the wreckage of the Summer of Love has become the largest cash crop in California! The Diva of Sativa, Mary Jane, reigns over the Emerald ball and invites her friends and the audience to take a look at cannabis culture and the broad spectrum of beliefs, hopes, fears and dreams about the herb. Part concert, part show, Mary Jane: The Musical is smoking with songs written by the artists of Humboldt County performed by a cast of actors, singers and dancers.
MARY JANE WEBSITE
---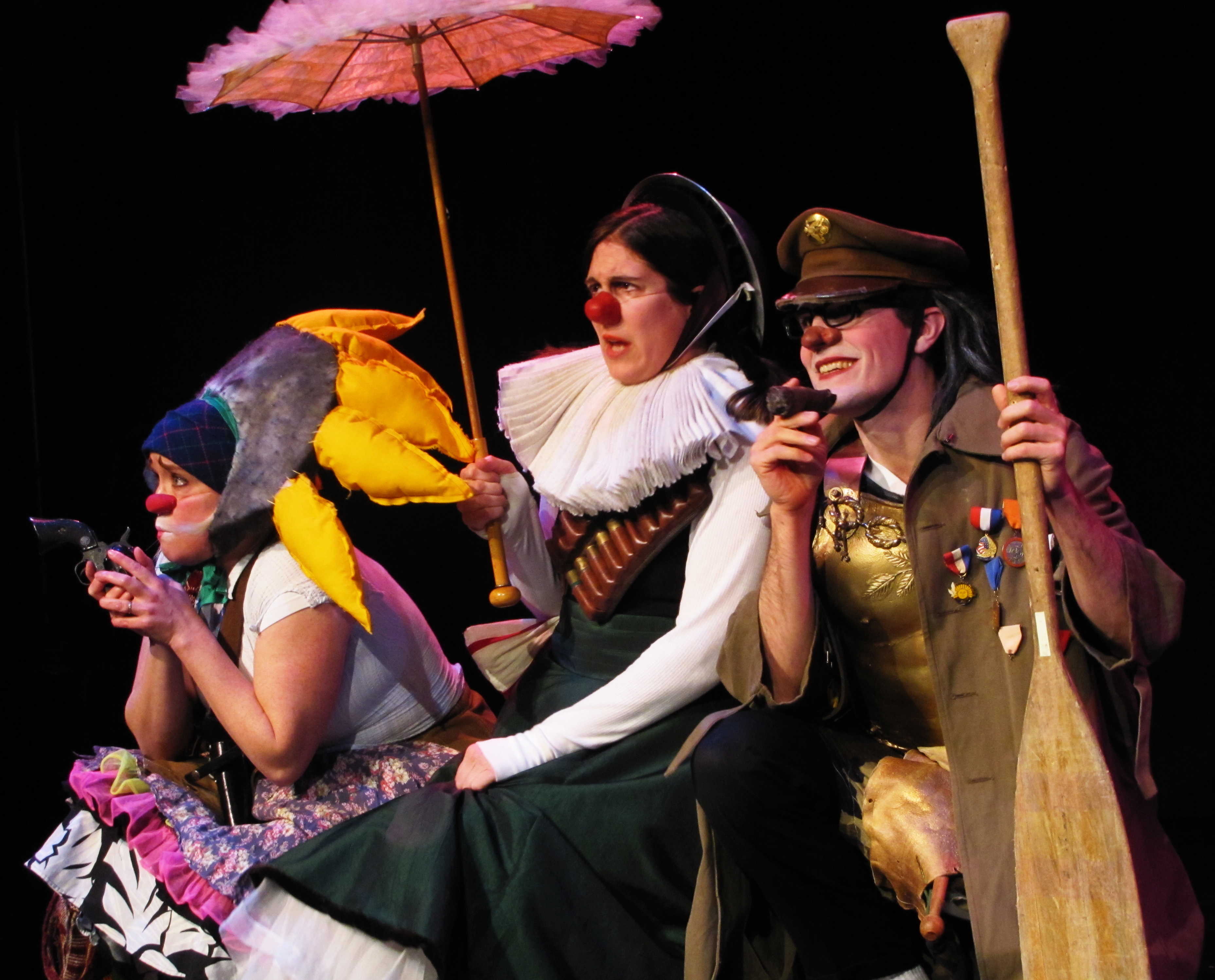 THREE TREES
When war breaks out and the military takes control, three clowns create a routine so funny it paralyzes the rank and file with laughter. What if, instead of following orders, soldiers began to laugh at those who gave them? What happens to war when the subversive power of laughter is unleashed upon its makers?
"Alice in Wonderland meets Mother Courage." – North Coast Journal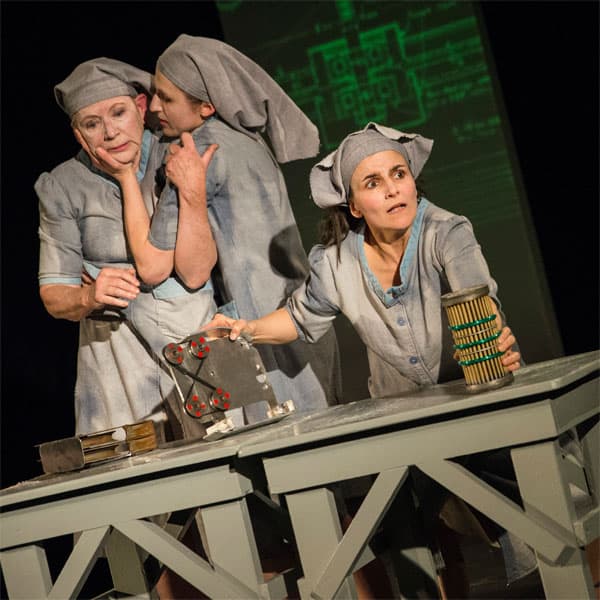 ELIZABETH'S BOOK
Elisabeth's Book is the story of 3 friends—women of 3 generations—whose comfortable world is shattered by war. Friendship helps them endure the horrors of concentration camps, but liberation does not bring freedom—they become 'displaced persons,' adrift in a fractured landscape. Told by the Dell'Arte Company through movement, original music, and images. Conceived by Dell'Arte's Founding Artistic Director Joan Schirle, Elisabeth's Book was inspired by a photo of a Holocaust artifact, created in a slave labor camp in 1944 by a friend of Hungarian survivor Elisabeth Raab. A tiny cloth book, made in secret, out of scrounged rags and scrap metal from grenades, celebrated domestic images of a life outside the camps—a cooking pot, a flower, a bracelet–and was a gift that made endurance possible. Raab kept the 'book' during her 3 years of displacement and for the rest of her life. She eventually wrote a memoir, And Peace Never Came, and now lives in Toronto. Elisabeth's Book was inspired by her story.
Dell'Arte International