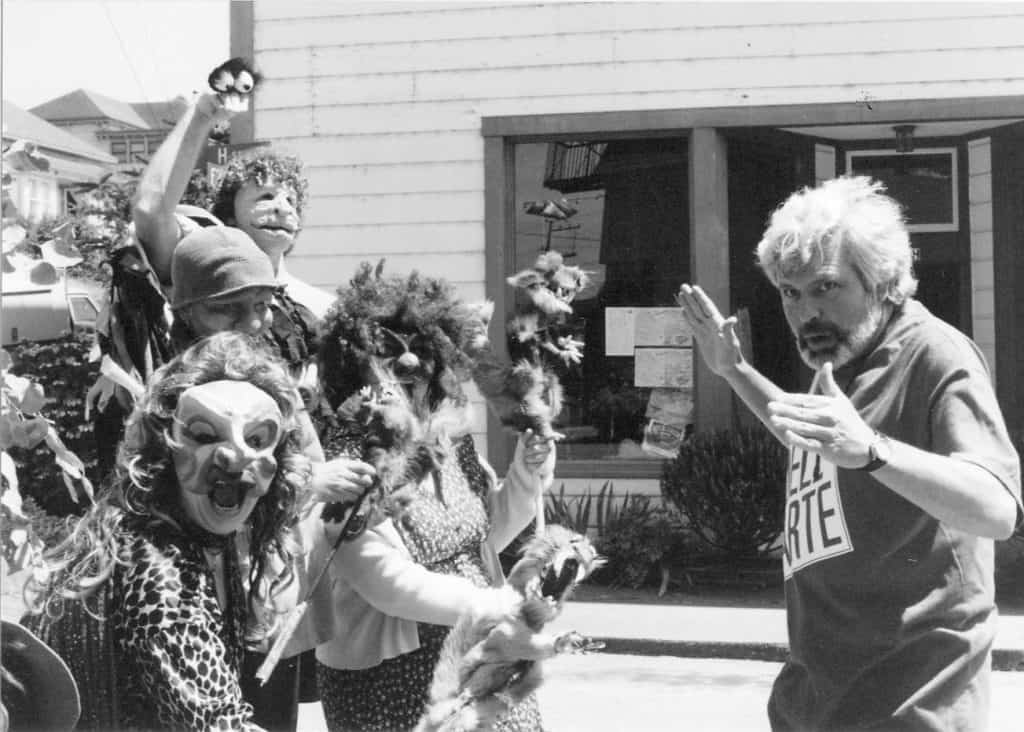 Mad River Festival 2020 Cancelled
Letter from Producing Artistic Director Michael Fields
For the past 30 years we have gathered in the summer on the lawn of Dell'Arte's amphitheatre to come together as a community to laugh, listen, sing, celebrate, and see things from around the world and down the block that we've never seen before anywhere. It is an experience that we hope engenders solidarity, empathy, understanding, and provides new windows and apertures for us to see into who we are as a community.
But this year will be different. It is with great sadness that we need to cancel the Mad River Festival 2020. Initially, we thought it would be possible to move the festival to September, but given the County and State health directives, it is clear that will not be possible, certainly not in a manner where groups of people can gather en masse, in a way that the word "festival" embodies.
So this year will be different. This year we must make sure to keep our community and each other safe.
It has been said that live theatre has been dying for 2,500 years. Not true. If anything, our desire to come together to experience the powerful stories of our times has increased, not diminished. Once again, we will survive and thrive. While many good things can happen online and technology continues to evolve what is possible in new and interesting ways, theatre, by its very nature, is LIVE. 
So while our stages will be empty this summer, we make a promise to you. 2021 will be filled with glorious work, amazing artists, and unique experiences. 2021 will be, in the current political vernacular… Yuge!!!  Most of the programming intended for this summer will be back in 2021 and we are exploring the expansion of the festival next summer to include new works and opportunities. And we continue to work tirelessly for you, our community and for our students.
Please continue to follow us on line at www.dellarte.com as we will be posting online performance opportunities throughout the summer. (You can also sign up to receive our monthly online newsletter via our website). Take care of yourselves and each other. And thank you for being a part of Dell'Arte.
All the best,
Michael
Dell'Arte thanks the following 2019 festival sponsors for their generous support:
Executive Festival Producer: Pierson Building Center

Lead Sponsor: Wildberries Marketplace, Suddenlink, KEET, and Stephany Joy/REMAX Humboldt Realty
Dell'Arte International