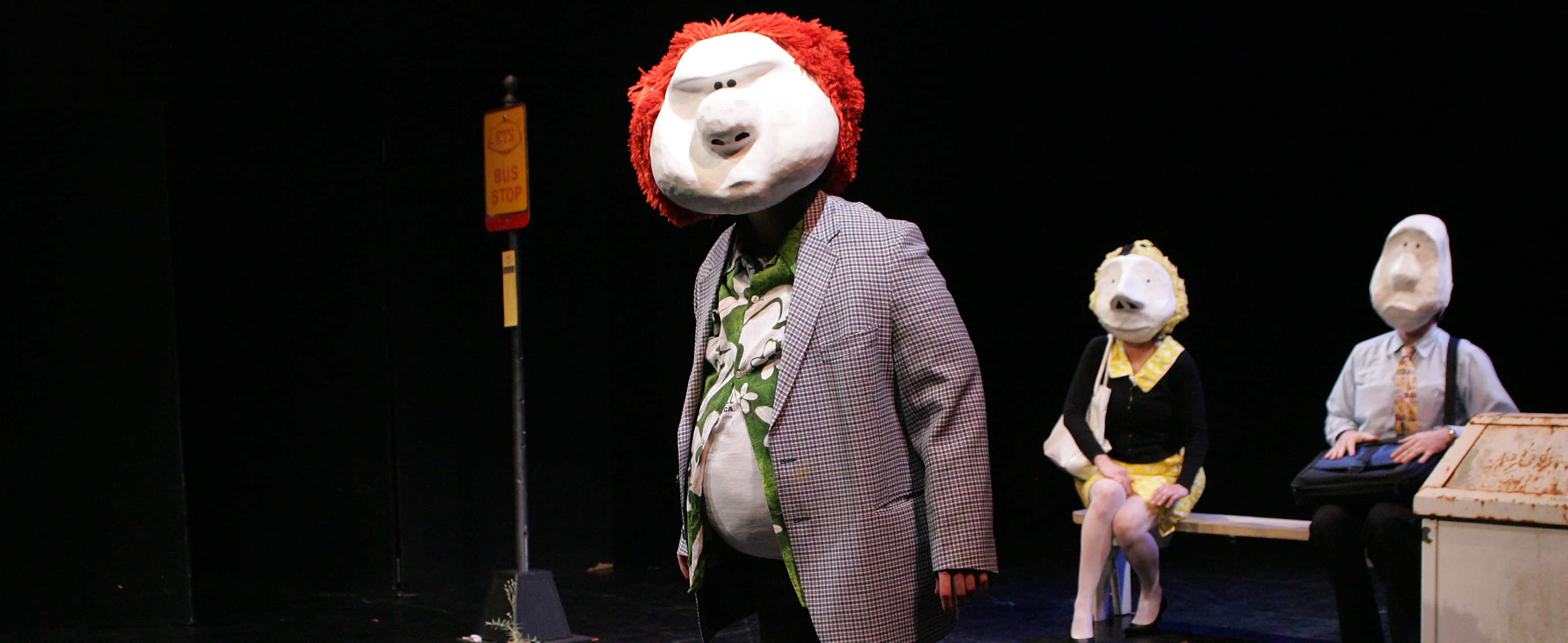 THE ACTOR AND THE MASK
The 2019 Dell'Arte Intensive in Minneapolis
---
From studies of the natural world–its forms, forces, rhythms–to the discovery of characters. The physical play of the mask in time and space, leading to characterization, dramatic action and ensemble devising.
Come study with Dell'Arte teachers in a week-long mask intensive in collaboration with Soma Studios in Minneapolis. Throughout the week we will look at personal identity, character, and archetypes through the medium of the mask, focusing on the themes of revelation and transformation. Work will include physical training, mask technique, and collaborative play, with neutral masks, larval masks, character masks, and full body masks as our guides.
The Intensive includes 6 hours of class a day. All classes will take place at Soma Studios at 79 13th Ave NE, Studio 212 Minneapolis.
THE ACTOR AND THE MASK
THE 2019 Dell'Arte Intensive in Minneapolis
April 1 – April 5, 2019
With Joe Krienke, Stephanie Thompson and Lauren Wilson
Tuition Fee: $450
Enrollment is on a first-come, first-serve basis.
Applications Open Nov. 15
INCOMING STUDENTS
---
Meals and accommodation are not included.
Students are responsible for finding their own accommodation and transportation.
Applications are on a first come first served basis and we will accept applications until the intensive is full.
Once accepted, you will receive detailed information on our daily schedule.
Refund Policy
A full refund will be made until four weeks prior to the start date of the Intensive. A cancellation occurring after this date (Feb. 15), will be charged a cancellation fee of $100.

Once the Intensive has started, tuition refunds are not given.
Dell'Arte International