2018-2019 SEASON
•The Box Office opens 1 hour before curtain • The House opens 20 minutes before curtain •
• Any late seating will be at the discretion of the House Manager •
All tickets purchased online will be held at Will Call at the Box Office. No mailing or printing of tickets is necessary. To reserve tickets for shows at Dell'Arte call 707-668-5663. No ticket refunds.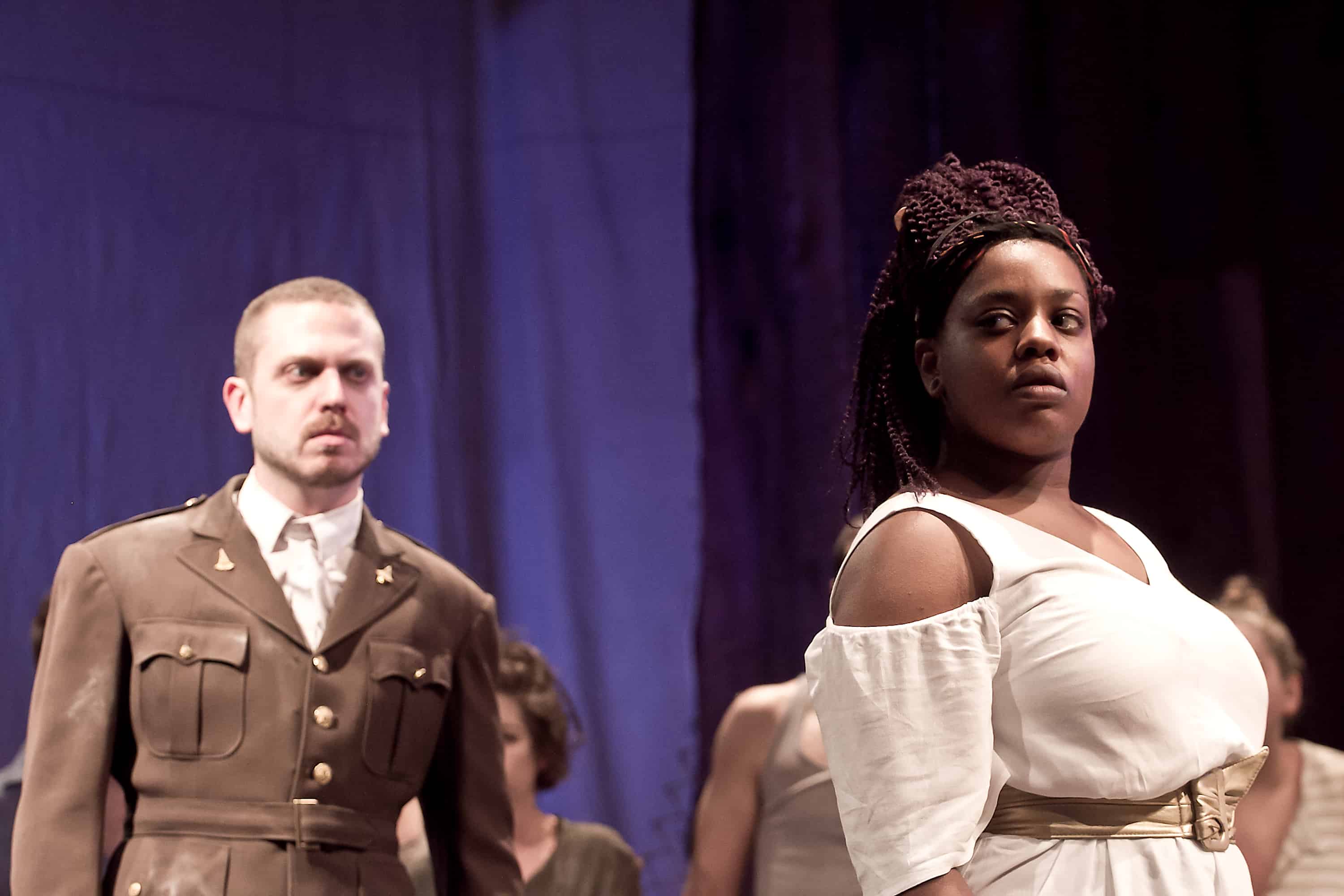 April 25 – 28 @ 8PM
Body of a Mother
An original Tragedy Created and Performed by DAI's 2nd-year MFA students

Natural water resources are being privatized at the expense of ordinary people. Water is scarce. Dammed. Bottled. Rationed. Contaminated. It's the corporation versus the community. Whose bodies are at stake when the well runs dry? Who will pay the ultimate price? Body of a Mother is an exploration of how violence against the land has a direct and lasting impact on violence against women.
___
Experience the awesome, visceral power of the Chorus as Dell'Arte's 2nd Year MFA Ensemble dives into the realm of Tragedy, a theatrical form with ancient roots in the human experience. Through physical and vocal alchemy, the actors conjure universal forces at play in the space of the stage. In the words of theatre visionary Antonin Artaud, Tragedy bracingly reminds us all that, in spite of our best intentions, "the sky can still fall on our heads."
BUY TICKET (4/25)
BUY TICKET (4/26)
BUY TICKET (4/27)
BUY TICKET (4/28)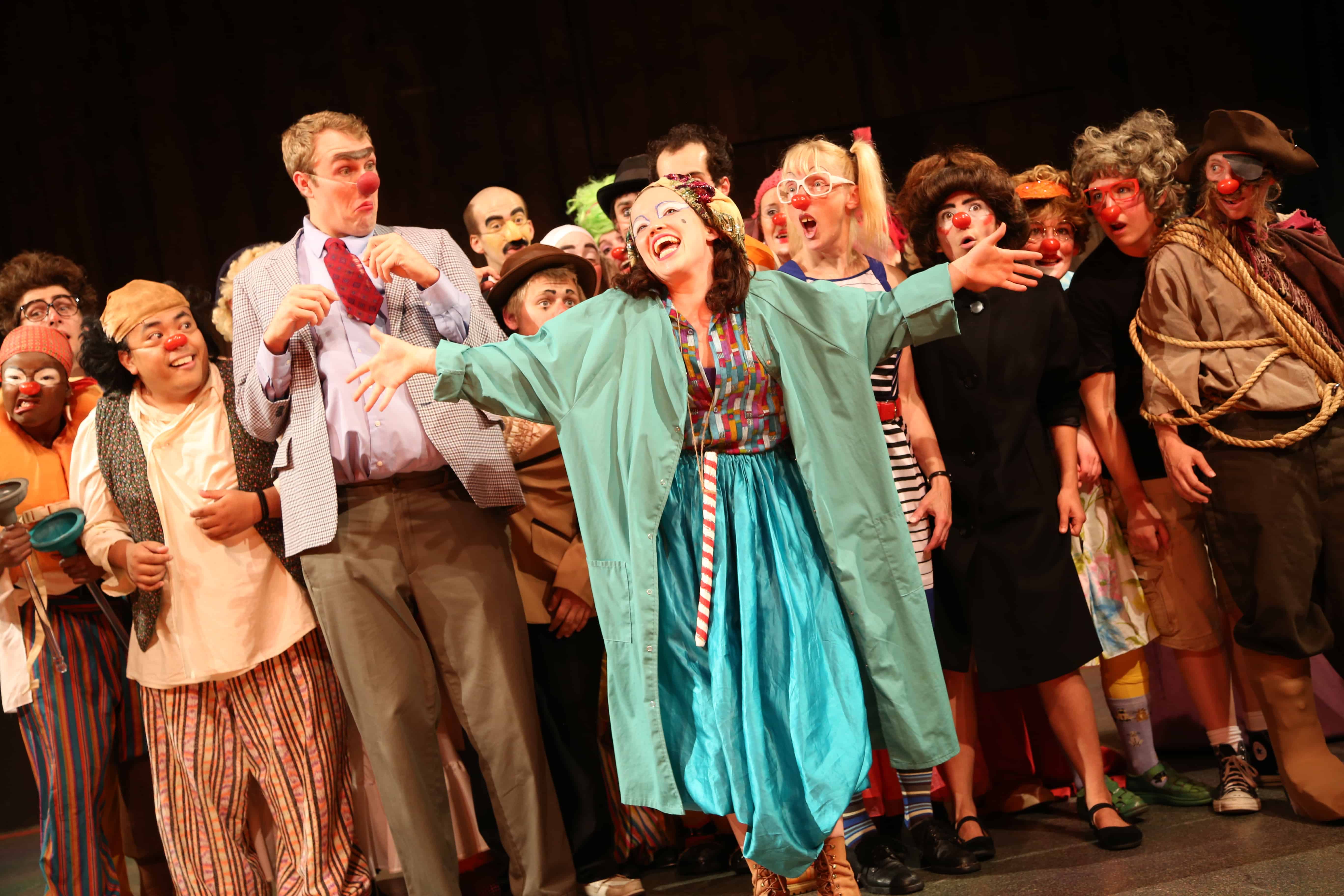 May 9 – 11 @8 PM
CLOWN
Created and Performed by DAI's 1st-year students
Come share in the joyous spirit of laughter at the annual Dell'Arte Clown show! This popular performance by the students of Dell'Arte's Professional Training Program marks the culmination of a five-week study of clown, a unique theatrical form with roots in the circus, vaudeville, and the clowning traditions of cultures across the globe. Prepare to be delighted and charmed by the humanity, honesty, and buoyant laughter of the clowns!
BUY TICKET (5/9)
BUY TICKET (5/10)
BUY TICKET (5/11)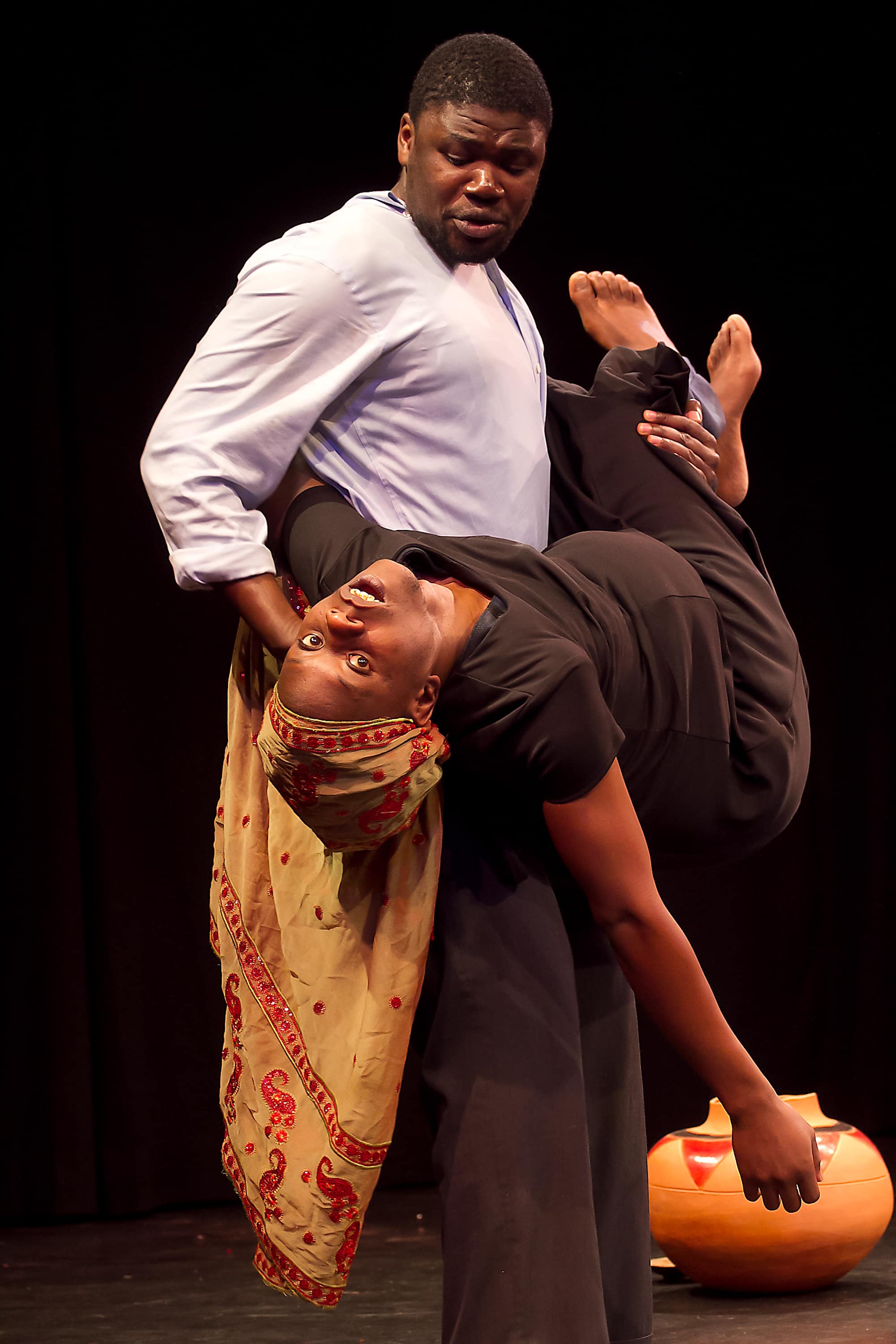 May 16 – 19 & May 23 – 26 @ 8PM
The 2019 Thesis Festival
Created and Performed by DAI's 3rd-year MFA students
The Dell'Arte International School of Physical Theatre presents the 2019 Thesis Festival, featuring groundbreaking new works of theatre created by this year's graduating MFA class. The Thesis Festival marks the culmination of three years of graduate study by an international ensemble of theatre artists.
---
The Mad River Festival
JUNE 21 – JULY 20, 2019
More Information Coming Soon!
Dell'Arte International