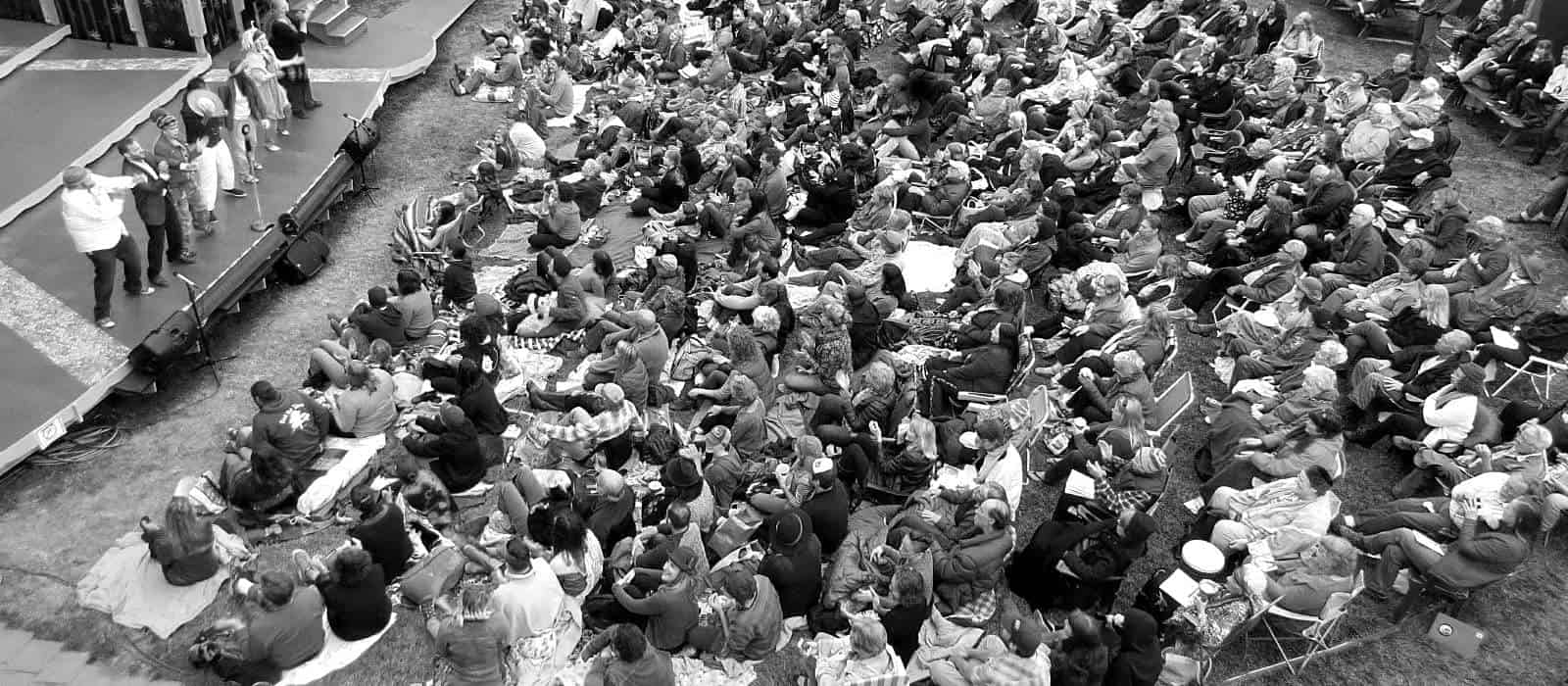 The 2017 Mad River Festival
June 15 – July 16
2017 marks the 27th anniversary of Dell'Arte's annual summer Mad River Festival!

Dell'Arte will declare the establishment of a State of Jefferson this June at the Mad River Festival. What 5 things belong in its Charter?
We are developing our Main Stage show for the 2017 MRF and we want YOUR input. Email us with your answers at jefferson@dellarte.com.
---
Dell'Arte has brought original entertainment to local, national, and international audiences for over four decades. As one of a handful of rural, professional ensemble theatres in the United States, Dell'Arte is internationally recognized for its unique contribution to American theatre and is proud to call Humboldt home! Each year, Dell'Arte produces the annual summer Mad River Festival, lighting up it's Blue Lake stages with performances from local and international artists for five weeks of non-stop entertainment. Now in it's 27th year, the festival promises something for everyone and continues to carry the tradition of stellar summer performance on the North Coast!
Venues include Dell'Arte's Rooney Amphitheatre, the Pierson Big Hammer Circus Tent, and Dell'Arte's Carlo Theatre all located in the sunny city of Blue Lake, CA.
Dell'Arte thanks the following 2016 festival sponsors for their generous support:
Dell'Arte International