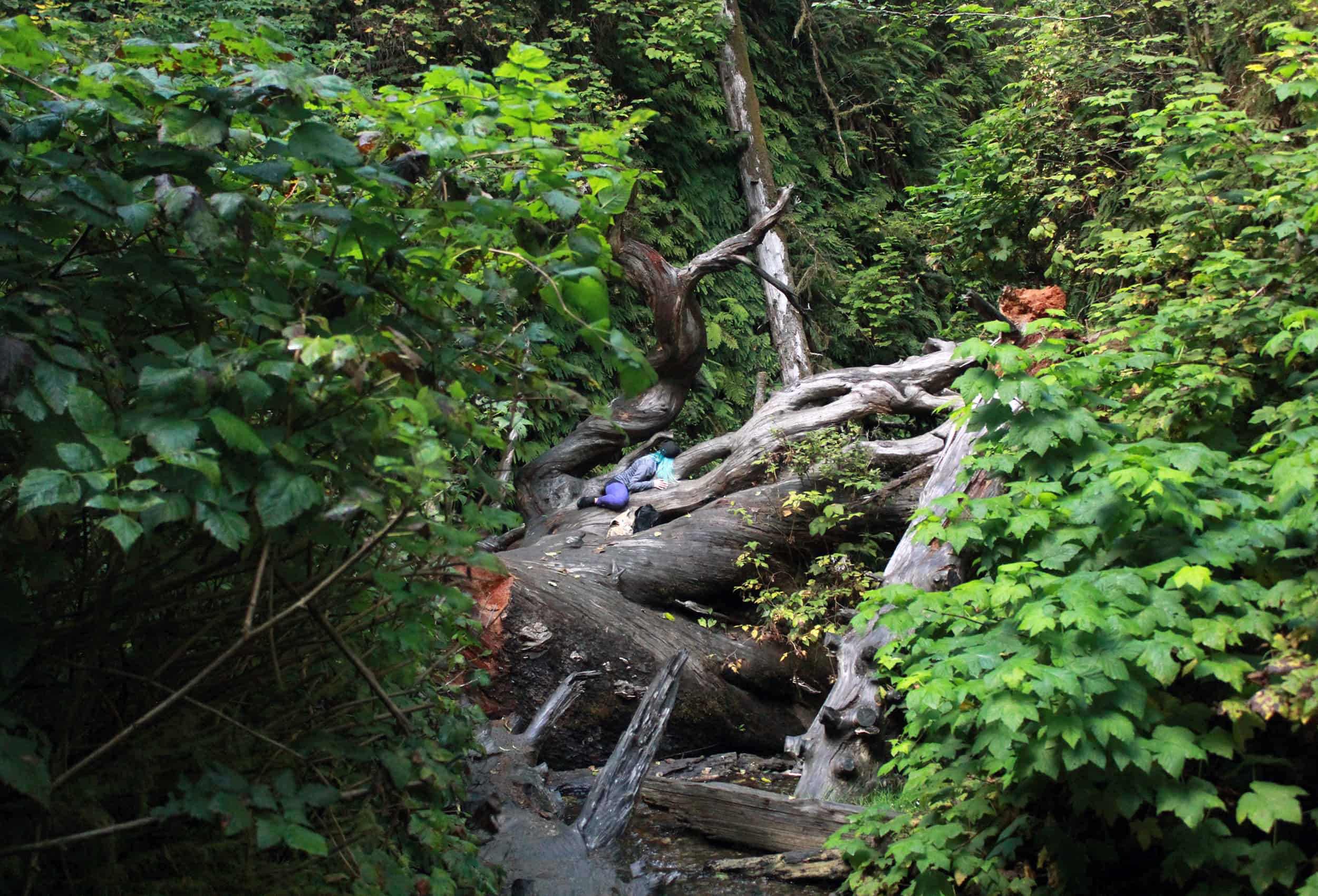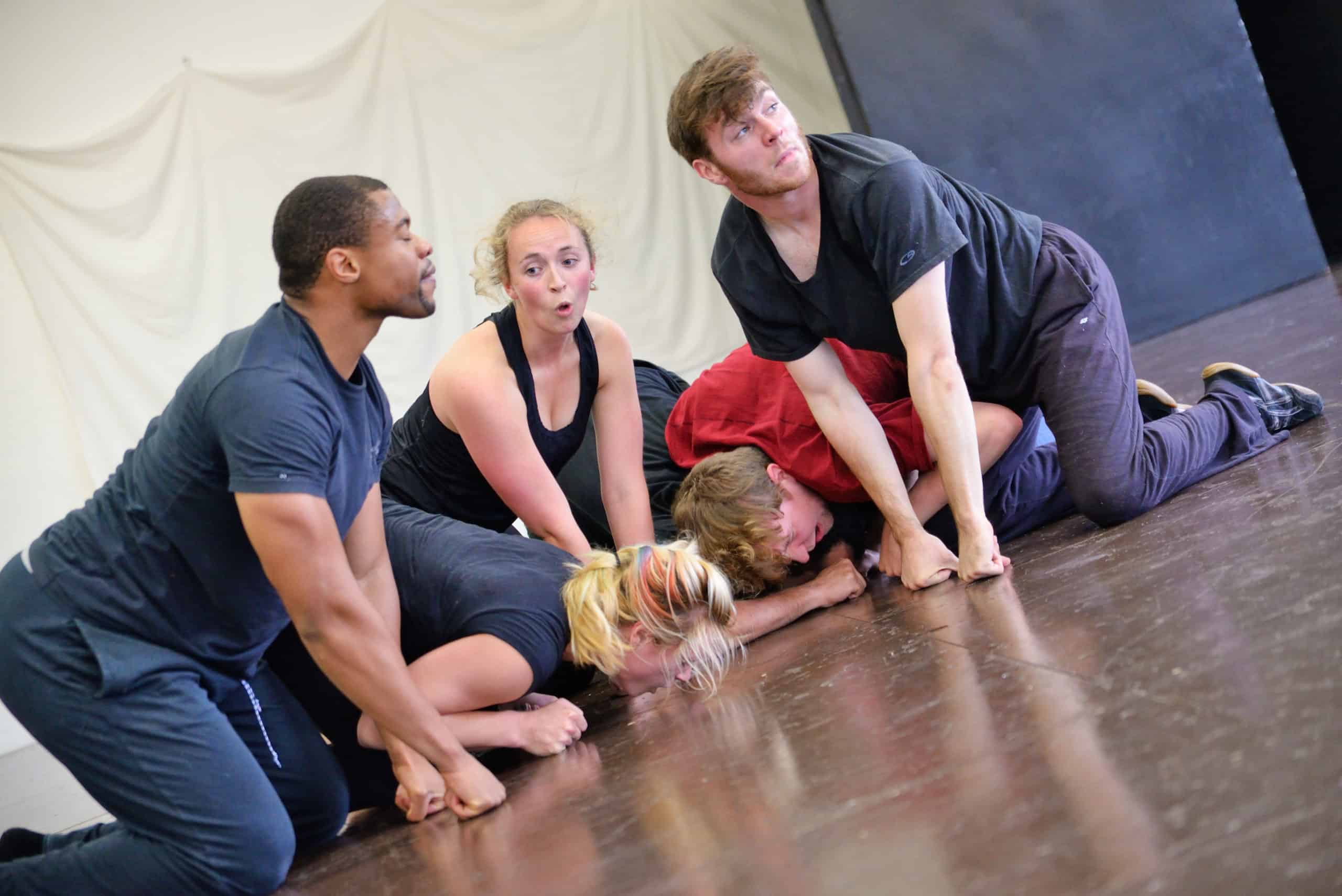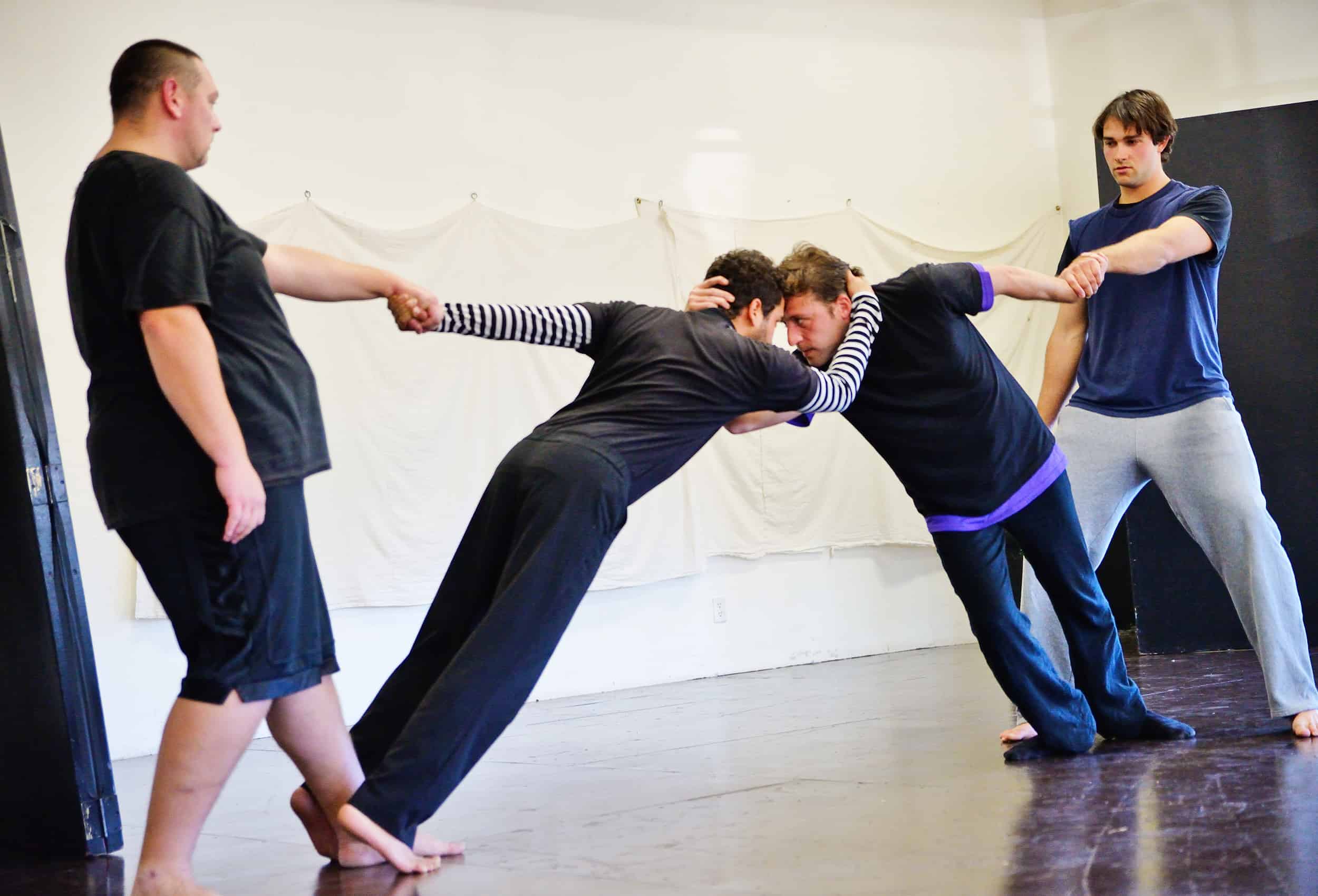 SUMMER INTENSIVE June 21-July 9, 2021
The DAI Summer Intensive is a three-week immersion in the actor-training methodology of the Dell'Arte International School of Physical Theatre. The training aims toward the creation of a dynamic theatre, in which the embodied actor plays with freedom, authenticity and visceral power within the vibrant and poetic space of the stage. This intensive and joyous engagement with the dynamics of movement is appropriate for all actors, dancers, directors, teachers, designers, and performers, with any level of prior stage experience.
TOWARD A DYNAMIC THEATRE
THE 2021 DELL'ARTE INTERNATIONAL SUMMER INTENSIVE
THE 2021 INTENSIVE
Week 1: Awareness, Availability, Responsiveness
Physical presence, play, and the responsive body. Availability to the impulse, the partner, the physical world and the circumstance of the moment, through improvisation and ensemble movement studies.
Week 2: Dynamic Space
Whole body engagement with natural forms and forces via movement and gesture; foundations of the actor's presence and resonance in the space of the stage. The stage as a mysterious and living realm, a poetic space.
Week 3: The Play of the Mask
From studies of the natural world–its forms, forces, rhythms – to the discovery of characters. The physical play of the mask in time and space, leading to characterization, dramatic action and ensemble devising.
Classes meet 5 days a week; there will be 5 hours of class time each day, plus rehearsals outside of class. Students will work each week in small ensembles on themes assigned for a Friday laboratory showing and faculty critique.
INCOMING STUDENTS
Arrival Information
If you are arriving at the Arcta/Eureka airport (ACV), you can take a shuttle service called Door-to-Door Airporter at 707-839-4186 ($25)
If you are arriving at the Arcata bus station you can call Plaza Cab at (707) 822-4742 ($25-30)
If you are arriving at the San Francisco Airport (SFO), you can take the Greyhound bus. (Bus tickets can be purchased online or at the station.) The Greyhound bus station in San Francisco is located at 200 Folsom St. Be sure to take the bus to Arcata, CA. There is a local transit called BART that can get you from the Airport to that station, and they have an online tool to see times and neighborhood maps, etc.: http://www.bart.gov/. Or you can take a taxi or Uber.
Refund Policy
A full refund will be made until six weeks prior to the start date of the Intensive. A cancellation occurring after this date (May 11, 2020), will be charged a cancellation fee of $300.
Once the Intensive has started, tuition refunds are prorated, less the above cancellation fee, until the halfway point of the Intensive has passed. Once the halfway point has passed, no tuition is refunded.
"It completely changed me... I feel like my body and spirit stitched together." - 2017 Summer Intensive Student
Dell'Arte International