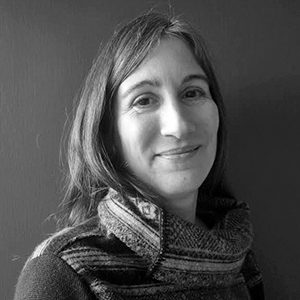 LAUREN WILSON – School Director
Mask Performance, Character, Commedia dell'Arte, Poetic Voice: Lauren Wilson graduated from the École de Cirque in Brussels in 1990, and from the Dell'Arte International School of Physical Theatre in 1992. Since then, she has worked with the Dell'Arte Company as a writer, director and performer in many productions. She received her B.A. from Reed College, and an M.F.A. in Theatre from Sarah Lawrence College, where she was awarded the Stanley and Evelyn Lipkin Prize for Playwriting. In 2008, she received a year-long Dramatists Guild Fellowship for Playwriting. Her comedies "Chemical Imbalance" and "The Golden State" are published by Dramatists Play Service, and her play "Wedding Duet" appears in the 2007 Vintage anthology Laugh Lines: Short Comic Plays. Before joining the faculty at Dell'Arte, Lauren also taught at the State University of New York, Humboldt State University, and American Conservatory Theatre. Recent projects include "Three Trees," a full-length clown play devised and performed with her longtime ensemble partners Joe Krienke and Stephanie Thompson, and "Punctual Folly," a film for three clowns. Lauren has been School Director at Dell'Arte since 2015.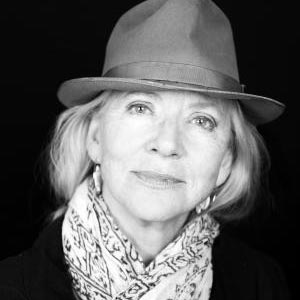 JOAN SCHIRLE – Founding Artistic Director
Mask Performance, The Showers, Alexander Technique: Joan Schirle is the founding artistic director of Dell'Arte International. She is an actor, playwright, director, deviser and teacher, whose acting work was recognized with a 2006 Fox Foundation/TCG Resident Actor Fellowship for professional development. In 2004 she was honored at the 16th Cairo International Experimental Theatre Festival as a leader in the field of experimental theatre. She served as director of the Dell'Arte International School of Physical Theatre from 2003 – 2011.
Joan has directed productions at San Diego Rep, the Alley in Houston, Bloomsburg Ensemble, A Traveling Jewish Theatre, Touchstone Ensemble, Colorado University/Boulder and Dell'Arte. A principal actor-creator with the Dell'Arte Company since its founding, she most recently created the title role in "Mary Jane: The Musical" at the 2011 & 2012 Mad River Festival and again played the title role in the 2016 film version: "Mary Jane: A Musical Potumentary," which won the award for Best Musical Film at the 2016 Oregon Independent Film Festival. Read More.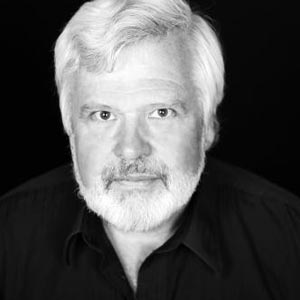 MICHAEL FIELDS – Artistic Director
Physical Acting, Cabaret, Melodrama, Company Performance Internship, Artist-as-Entrepreneur, Cabaret: Michael Fields is a founding member and Producing Artistic Director of the Dell'Arte Company, and Director of the California State Summer School for the Arts (CSSSA). As a member of the Dell'Arte performing ensemble for the past 30 years, he has been a recipient of San Francisco and San Diego Critics Circle and Los Angeles Drama-Logue awards for Performance and Writing. He has co-authored and performed in over 25 Dell'Arte productions, including "Mad Love," "Slapstick," "Intrigue at Ah-pah," "Whiteman Meet Bigfoot," "Paradise Lost," "Performance Anxiety," "Malpractice" and "Wild Card." He is also Chair of the California State Summer School for the Arts Theatre Program. A master teacher of Physical Performance Styles at the Dell'Arte International School of Physical Theatre, Michael has also taught for the Dutch National Theatre School; the California Institute of the Arts; Theater Studio in Stockholm, Sweden and at the Aarhus University Dramaturgi Institute in Denmark. Michael was a member of the Board of Directors of Theatre Communications Group (TCG) from 1998 – 2004 where he served as the president of the International Theatre Institute/USA. Read More.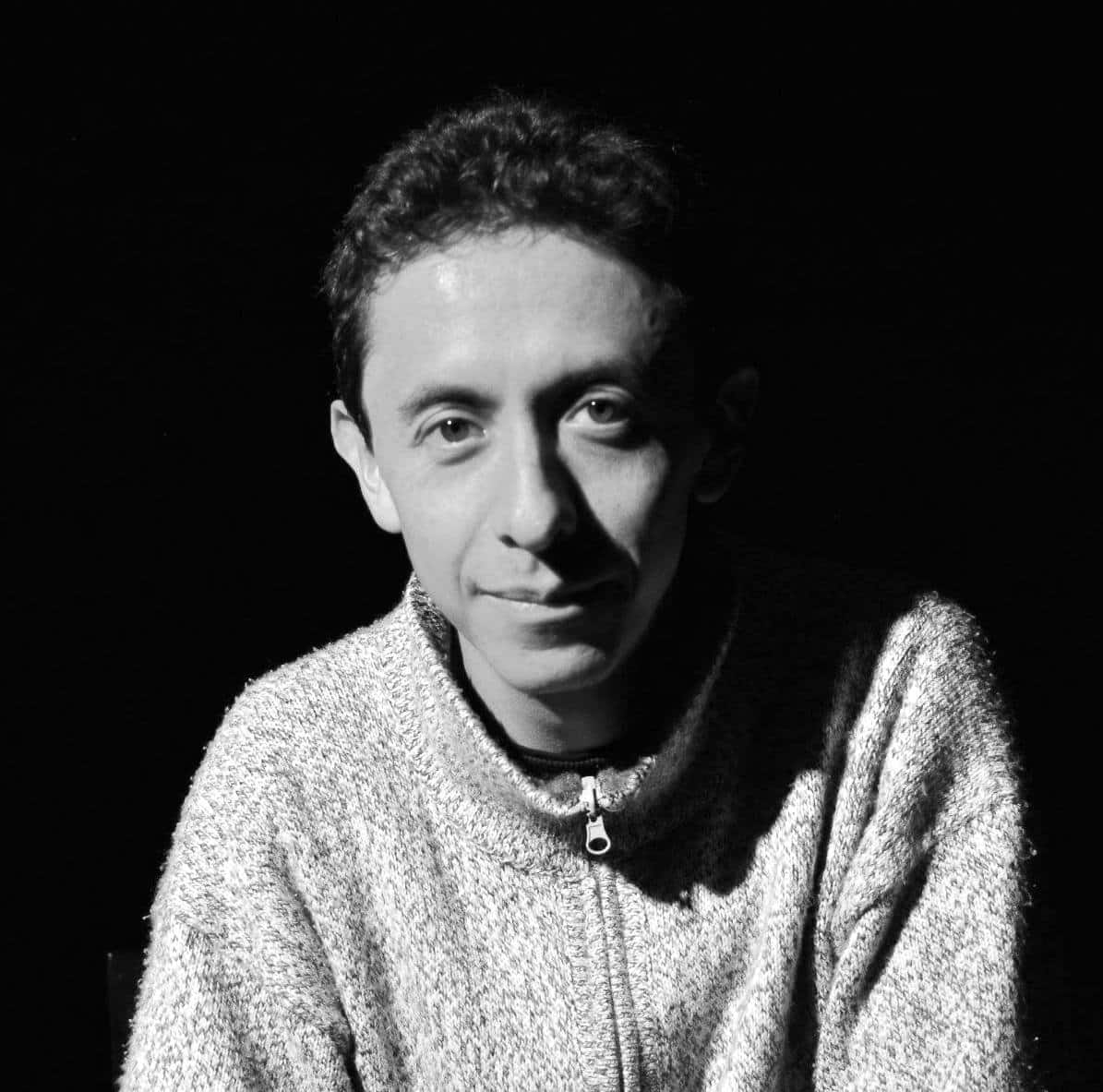 CARLOS GALLEGOS
Movement, Mask, Improvisation, Physical Training: Carlos Gallegos is an actor, teacher, playwright, and theater director. He studied in the United States (Dell'Arte International), France (Jacques Lecoq International School, Le Samovar Clown School), and Ecuador (Malayerba School and Teatro del Cronopio). In 2002, after working with several companies combining theater, circus and physical theater, he founded Teatro de la Vuelta. For seven years, he performed the solo project "Around the World in 80 Months." He has performed, directed and taught theater on five continents.
Carlos began directing in 2007. Since then, he has staged 23 plays incorporating clown, physical theater and contemporary dance techniques for artists from Latin America and Europe. In most productions, he also worked as a playwright. He has taught at the Teatro Nacional de La Habana (Cuba), Cirque d'Orge and Loly Circus (France), Escola de Clown de Barcelona (Spain), Phare Ponleu Selpak Circus (Cambodia), Conservatory El Barco (Costa Rica), Instituto Nacional de Artes Escénicas (Uruguay) and Universidad Estatal and Del Azuay (Ecuador). He has been the instructor of 166 clown, theater, and gestural theater workshops in Europe, America, Africa, and Asia.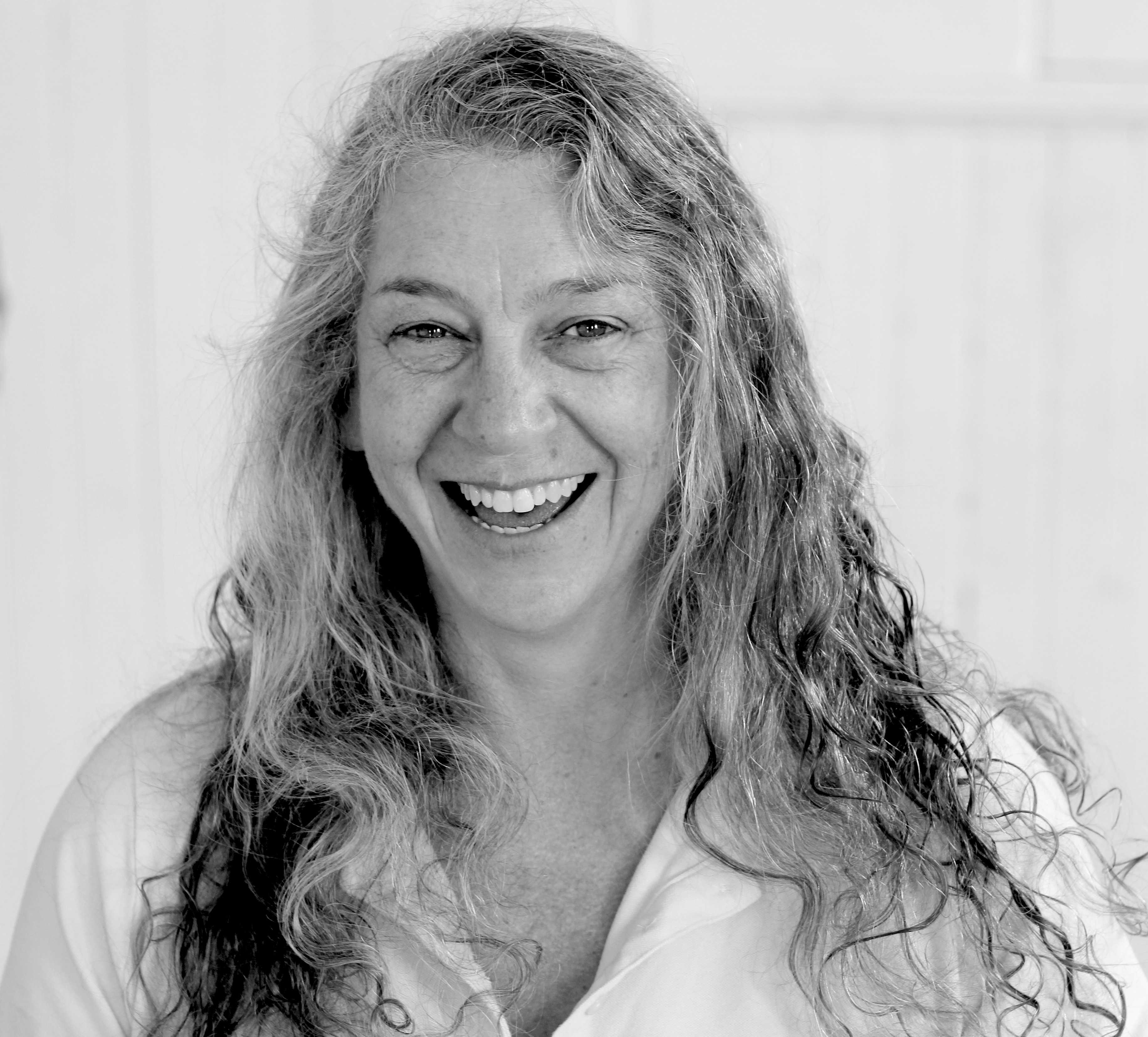 LEIRA SATLOF
 Singing & Ensemble Music: Leira V. Satlof holds degrees from the Manhattan School of Music (Bachelor of Music: Operatic Performance) and Humboldt State University (Master of Fine Arts: Directing Musical and Operatic Theater). She has been both stage director and musical director for operas, musical theater productions, revues, plays, and original works for more than 20 years. She has been on the faculty of Dell'Arte International, Santa Rosa Junior College, and the California State Summer School of the Arts; and has served as Cantorial Soloist and music director of Congregation Shomrei Torah in Santa Rosa. Leira is the Artistic Producing Director of Ferndale Repertory Theatre.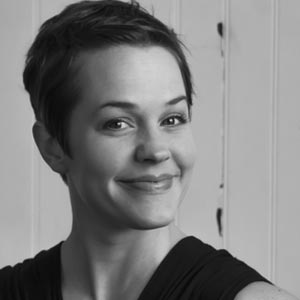 ALYSSA HUGHLETT- NAST Institutional Representative
Acrobatics, Movement and Physical Training: Alyssa Hughlett holds a BFA in acting from Texas State University, San Marcos, and an MFA from Dell'Arte International. She trained and worked for Shakespeare & Company in Lenox, MA, as an actor and education artist between 2005 and 2009. Alyssa has over 20 years of experience coaching and teaching gymnastics, and 7 years as a certified as a yoga instructor. She has been an actor with the Wharton Salon, a theatre company devoted to adapting and performing the works of Edith Wharton at her estate in the Massachusetts's Berkshires, and has acted for Irina Brook, in adapting an original stage production of Oscar Wilde's, The Canterville Ghost. In 2014, she was assistant to director, Irina Brook, at the National Theatre in Nice (France), helping with an adaptation of Ibsen's Peer Gynt with a cast of international actors, dancers, and musicians. Alyssa is a founding member and the 2017 artistic director of UpLift Physical Theatre, an ensemble founded in 2013 by an amalgam of actors, acrobats, dancers, musicians, and performers (uplifttheatre.com). Their most recent work, Enmity of the People, premiered in Dayton, Ohio, at the University of Dayton, where she was an artist in residence. In addition to performing, Alyssa has been a teaching artist since 2006, and taught in over 10 U.S. states, from ages 5 through adult. Alyssa has performed locally for Ferndale Repertory Theatre, the Arcata Playhouse, Redwood Raks Dance Studio, Dell'Arte's Mad River Festival, and she is a proud Mum.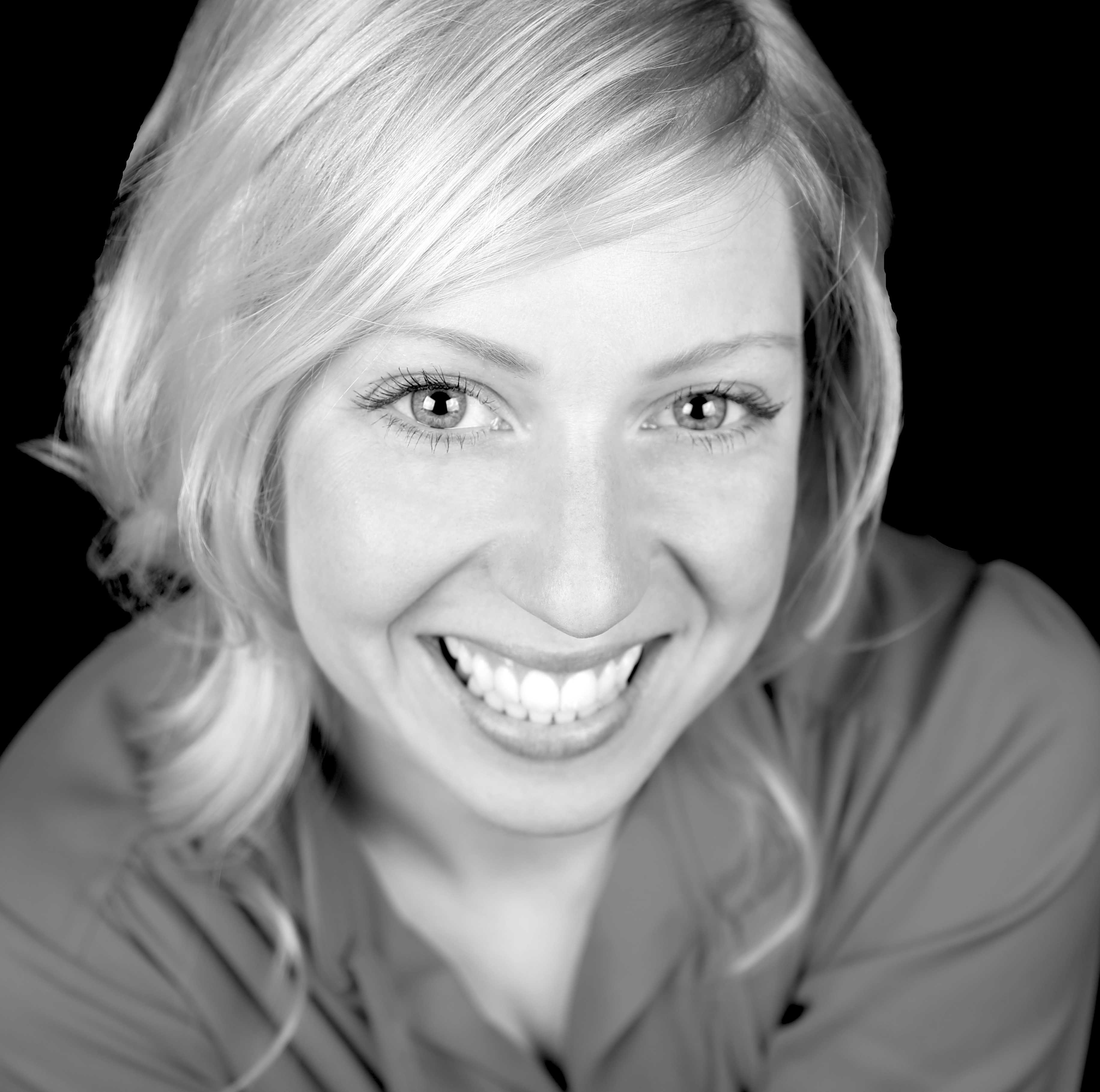 JANESSA JOHNSRUDE
Director of Dell'Arte's Prison Arts Program, Cabaret, Storytelling, Dell'Arte Abroad: Bali Associate Director:
Janessa is an artist and educator from the snowy prairies of Saskatchewan, Canada. She holds an MFA from Dell'Arte. Janessa is Director and Co-Founder of Dell'Arte's Prison Project at Pelican Bay State Prison, in partnership with the William James Association. She has facilitated the first-ever theatre exchange classes at the institution and has also directed several original performances with students of Pelican Bay's Theatre Program.
Janessa is Artistic Director and Co-founder of Glitter Gizzard, whose work  focuses on the the female comedic duo. Most recently 2018/19, GG toured to New York, San Francisco, and L.A., performing presented works and cabaret pieces at places like the Slipper Room (NYC) and California Institute of the Arts. She has performed and created with the Dell'Arte Company for the past six seasons in main stage, touring, and cabaret productions. She is currently working with Zimbabwean Artist TafBob Mutumbi on a new collaboration for the 2019 Mitambo Theatre Festival. As an Artist in Residence at Lookout Arts Quarry, she created work both in Berlin and Washington for the multi-media international touring show "Gifthorse." As a sound and music maker, she was selected to present at the 2018 Austin International Drag Festival and has lead workshops internationally for Girls Rock Camps. In addition to performing and teaching throughout the U.S., Janessa regularly works abroad as well; she has taught and performed at festivals, schools, and theatres in Egypt, Zimbabwe, Iceland, Bali, and Canada including places like the Zimbabwe Theatre Academy, Cairo Opera House, and the Kennedy Center.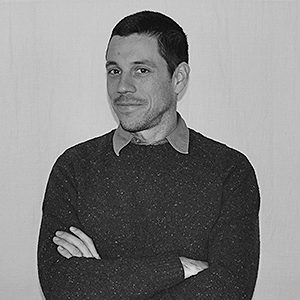 GABE MCKINNEY
Commedia dell'Arte, Play, Mask Performance: Gabe McKinney is a 2010 graduate of the Dell'Arte MFA program. He performed over 2,000 shows as lead clown in Spiegel World's "Absinthe" in Las Vegas. In addition, he has performed with the Dell'Arte Company in "Tartuffe," "Blue Lake: The Opera" and "A Commedia Christmas Carol." He has worked as a clown consultant with Cirque du Soleil. He was an early member of John Gilkey's Idiot Workshop and ensemble member of "Wet The Hippo." Gabe graduated from Western Kentucky University in 2001 with a degree in Philosophy.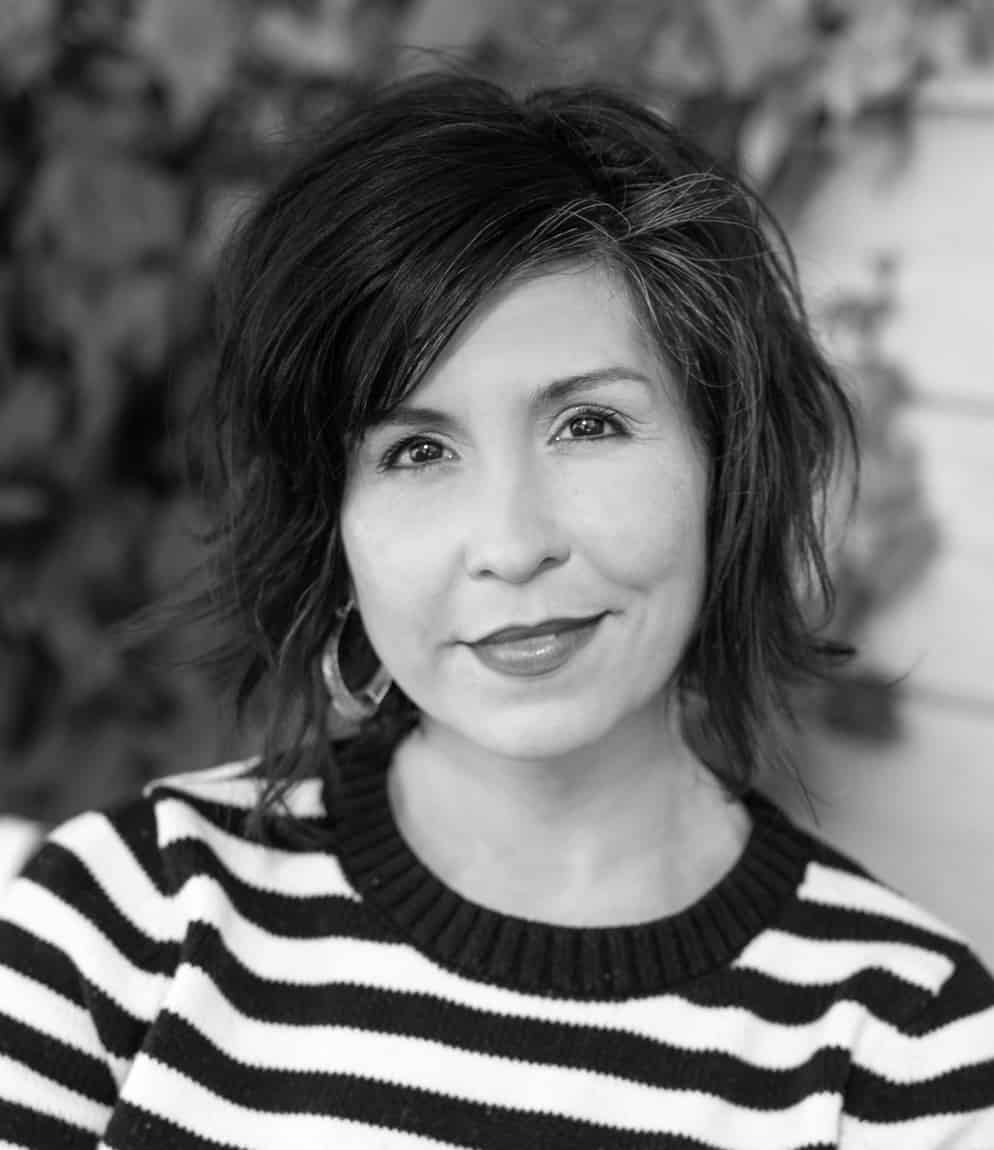 ELIZABETH COLÓN NELSON
Viewpoints, Adaptation, Community Based Arts, Cabaret: Elizabeth Colón Nelson is a Dell'Arte International MFA 2010 graduate. Most recently, she performed in Spiegel World's "Absinthe" at Ceasar's Palace in Las Vegas. One of the original devising ensemble members for Spiegel World's "Opium" at the Cosmopolitan, she also originated the role of Alexa for "The Miss Behave Gameshow" at Bally's.
Elizabeth performed and created new works with theater companies such as: High Concept Laboratories, The House Theater of Chicago, Opera Cabal, Wet The Hippo and The Actor's Gang. In 2011, Alicia Martinez Alvarez invited Elizabeth to perform in "Orion: Great Man of the Sky" at LACMA's exhibit, "In Wonderland: The Surrealist Adventures of Women in Mexico and The United States." In 2016, she co-curated "Small Space Fest," a multidisciplinary art event in Downtown Las Vegas. Her project, "Seat at the Table," unites conversations of identity and colonization through Puerto Rican cuisine. She is currently developing, "The Magnificent Execution of Mary the Elephant" with Lauren Wilson.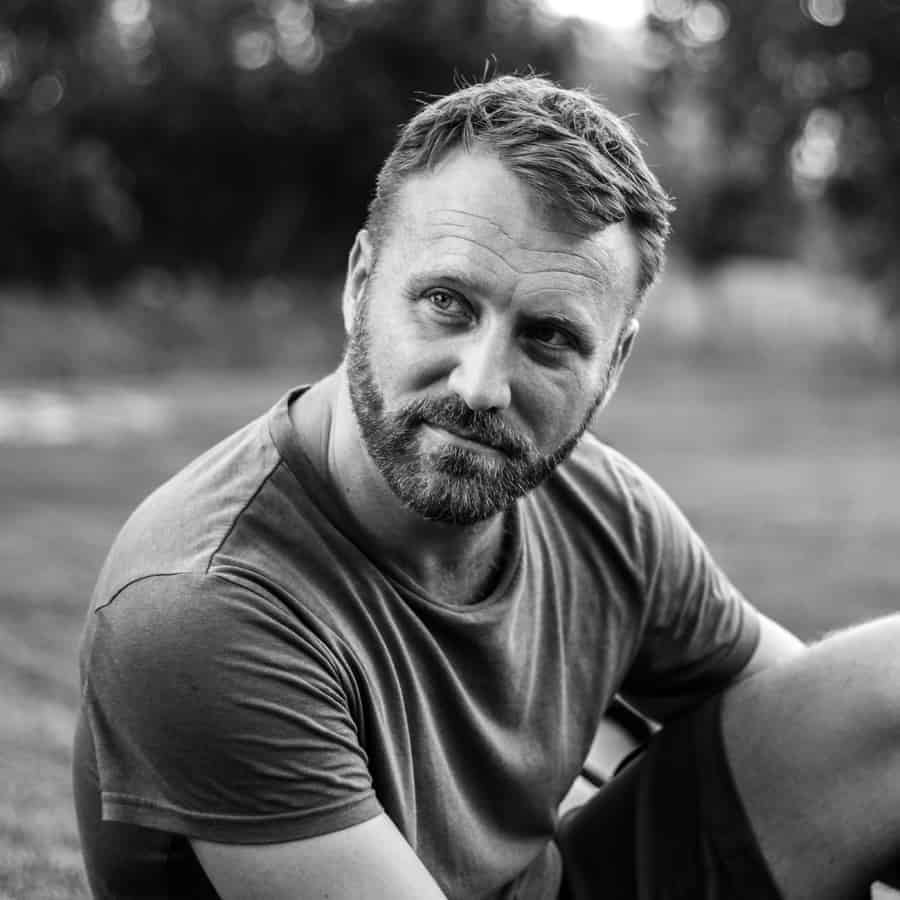 TONY FUEMMELER – Mask Making, Commedia dell'Arte
Tony Fuemmeler is a mask maker, puppeteer, and director. Based in Portland, Oregon, Tony works in multiple local theatres as well as on stages across the country and abroad. Recent shows include The Very Hungry Caterpillar Show, Tomás and The Library Lady tour (Oregon Children's Theatre), Vanessa Goodwin (Action/Adventure), bugged. (Simple Machines) and The Spider Queen (The NOLA Project), and Maya (Teach For India/ ASTEP). He is a graduate of the University of Kansas (1999) and Dell'Arte International (2003) and has also trained in traditional mask carving and masked dance in Bali with Nyoman Setiawan and I.B. Gusto; neutral mask and bouffon with Giovanni Fusetti; and study leather mask making and commedia with the Sartori family at the Centro Maschere e Strutture Gestuali; and continued his exploration in devising mask plays with the internationally renowned Familie Flöz. Tony has worked as a teaching artist for the last 17 years and his teaching has included arts-integrated residencies for multiple grade levels in both Portland and New York City Public Schools; after-school classes and summer camps for multiple arts organizations and community centers; and skills-based workshops in commedia dell'arte and mask making for college students and professionals. He cofounded the Teaching Artist Studio at Young Audiences of Oregon and SW Washington in 2013 to address the needs of developing teaching skills and to foster community among teaching artists.
EVAMARII JOHNSON – Voice
Evamarii Johnson is a teacher and voice and text director who has taught at Cornell University, Northwestern University, Cal State Long Beach, Illinois State Universtiy, and Loyola, Chicago, as well as Semester at Sea, CSSSA (California State Summer School for the Arts), and, happily, Dell'Arte. She has been a voice and text director for the Oregon Shakespeare Festival, the Illinois Shakespeare Festival, the Guthrie Theatre, and Centerstage, Baltimore. Evamarii has acted on and off Broadway in NYC, and regionally in Seattle, Kansas City, Illinois, and Canada. She is a member of AEA, SAG, VASTA, and Canadian AEA. She is a co-recipient of the Wilber Schram award for educational video for "Julius Ceasar: From Page to Stage". Evamarii holds a BFA, cum laude, from Howard University, post graduate work from New York University: School of the Arts, and a PHD in Theatre History and Dramatic Literature and Criticism from the University of Washingtom, Seattle. She lives in NYC.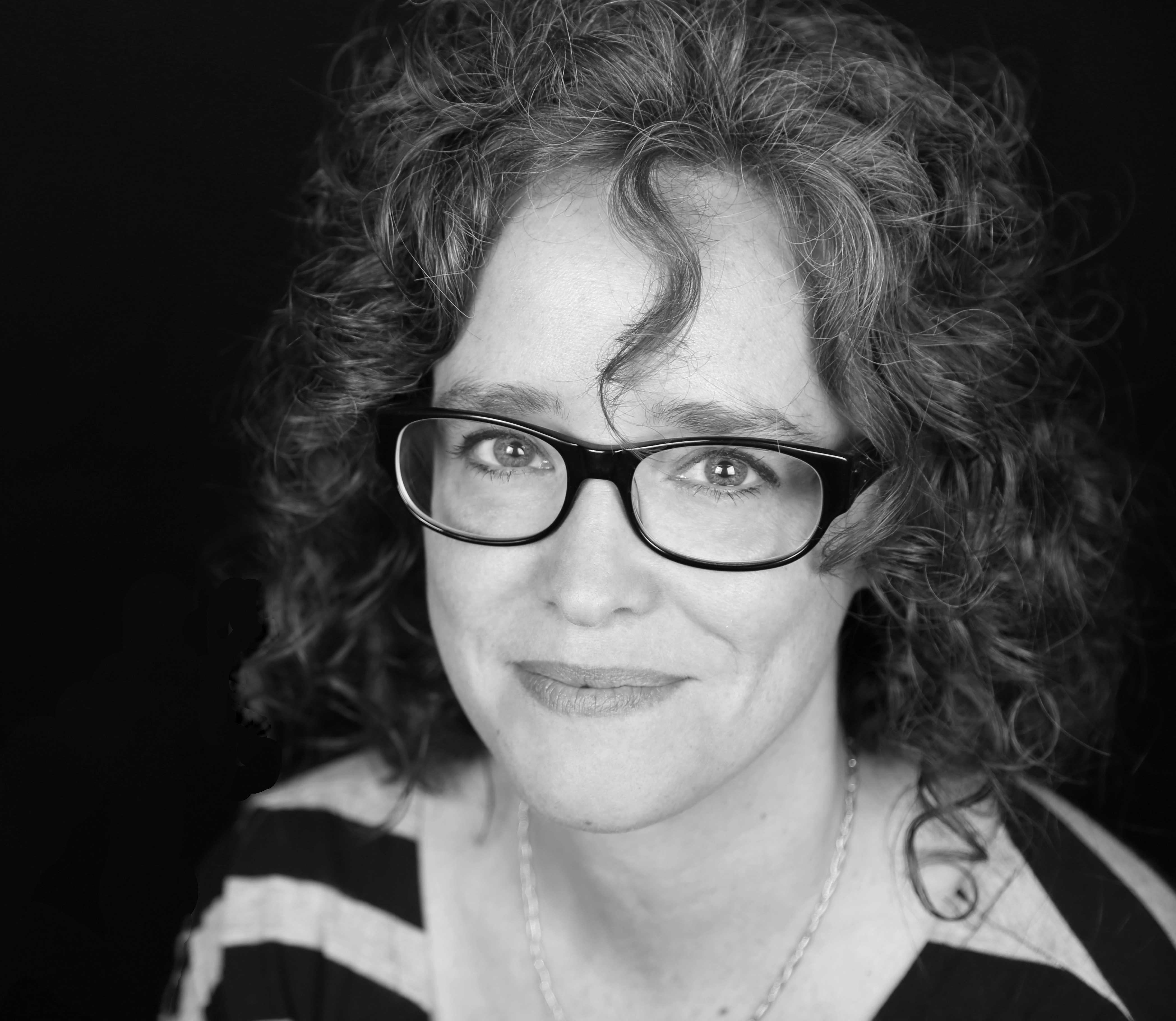 STEPHANIE THOMPSON – Clown
Currently Managing Director at Ten Thousand Things Theater in Minneapolis, Stephanie is an arts collaborator and teacher who specializes in strategizing ways to engage communities of all sizes in creative industry. She is recently transplanted to Minnesota, after having served in various positions from Executive Director to Associate School Director, Resident Faculty, and Performer at Dell'Arte International. While in Blue Lake, she also co-founded the Blue Lake Education Foundation, the Humboldt Arts and Culture Coalition, and the Blue Lake Rising grant program. Stephanie has taught at Dell'Arte and throughout the United States in the areas of mask, puppetry, commedia, clown, acting, community engagement, and entrepreneurship in the arts. Prior to her work at Dell'Arte, Stephanie served on the faculty of the MFA Acting program at University of Missouri Kansas City. As a performer, Stephanie has worked throughout the US and abroad as an actor, clown, puppeteer, stunt double, and commedia performer with companies such as Dell'Arte International, The New Pickle Circus, Lyric Opera of Chicago, Kenneth Feld Productions, California Revels and Tears of Joy Theatre. She is currently conspiring to re-mount the play Three Trees with long-time theater partners Joe Krienke and Lauren Wilson.
MATT CHAPMAN – Clown
Matt Chapman is a performer, teacher, and director of physical theatre and clown. After three years working on the Faculty at Dell'Arte, he is now living and working in Oakland, CA. Matt is also Artistic Director and Co-Founder of Brooklyn's Under the Table, now in its thirteenth year of making works and touring the country and globe. He has taught Clown at Marymount Manhattan College and Manhattanville College in New York, and has taught workshops at such places as the Kennedy Center, Actor's Theatre of Louisville, NYU, Vassar, Sarah Lawrence, Towson, and many other universities and theatres. Matt regularly works abroad as well; he has taught and performed at festivals, schools, and theatres in South Africa, Denmark, Colombia, Mexico, the Netherlands, Canada, and England.
He is a Round 9 recipient of Theatre Communications Group's New Generations Future Leaders program, plays guitar in the Oakland punk rock band The Big Forgive, and is a graduate of Dell'Arte International ('01) and the University of Kansas ('00).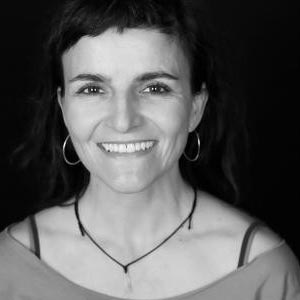 LAURA MUÑOZ
Laura Muñoz is a theater artist born and raised in Spain. She started her training in childhood as a gymnast, and soon after, as a dancer. Laura graduated from HSU with a degree in Studies of the Earth, and later studied at the School for New Dance Development at the University of Amsterdam. Muñoz is also a graduate of The Moving On Center, where she studied Interdisciplinary Arts and Somatic Movement Therapy. Some memorable collaborations as a dancer are with choreographers Linda Sievers, Marisa Grande, Bonnie Hossack and Donald Fleming. As an actor and a creator, she values her work with the physical theater company Workhorse in Wild Porcelain and Blood Wedding, and with the Dell'Arte Company on and off since 1998. She has directed, produced and performed in numerous productions with her own company Pequeño Teatro de Danza. Her works have been seen in Europe, Russia and the US. Before her return to Dell'Arte as a faculty member, Muñoz was Core Faculty at the Brown University/Trinity Repertory Consortium. Laura is currently working on When I Die Leave the Balcony Open, a character based solo piece.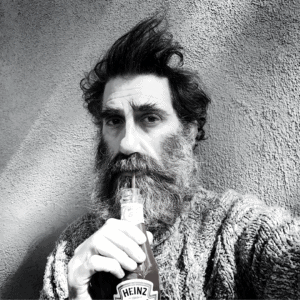 JOHN GILKEY
John Gilkey is an award-winning circus performer, actor, director and teacher. He has performed internationally for more than 35 years in circus, variety, comedy clubs, theater and television. John's original and quirky routines are known for being an influential part of the contemporary circus movement that began in the 1980s.
Beginning in 1987, John spent four years as clown, acrobat and featured juggler with The Pickle Family Circus. John then took a break from circus for two years, touring Europe as an actor with Teatro Dimitri and Theater Companix.
After Europe, John returned to California, performing in variety shows and comedy clubs and eventually finding his way to Berlin and the famous and historical Wintergarten Variety show.
In 1996, John returned to circus with Cirque Du Soleil. In his first production with Cirque, he created and played the lead character for the show entitled Quidam. His collaboration with Cirque Du Soleil continued to grow with the creation and performance of clown numbers for the shows Dralion, Varekai and Iris. John also wrote for and appeared in the Cirque Du Soleil television program Solstrum.
In 2002 John was invited to Pixar Studios to consult on the physical comedy routines that were eventually included in the Oscar-winning film Ratatouille. John also consulted for Pixar on the character voices in the Pixar short film, La Luna.
Additionally John worked with acclaimed director Franco Dragone to create Le Reve, a water spectacle for the Wynn Hotel and Casino in Las Vegas. As "Comedy Concepteur," John was in charge of casting a team of seven clowns and, with them, developing the comic material for the show.
John continues to create challenging and experimental theater in California, including the shows We Are Nudes, which earned a Best of the Fringe award in the 2009 San Francisco Fringe Festival and Wet The Hippo, which was nominated for Best Comedy in the 2013 Hollywood Fringe Festival.
John is the Founder and Creative Director of The Idiot Workshop. Based in Los Angeles, The Idiot Workshop is a collection of workshops dedicated to nurturing brave, challenging performers and performances in the spirit of clown.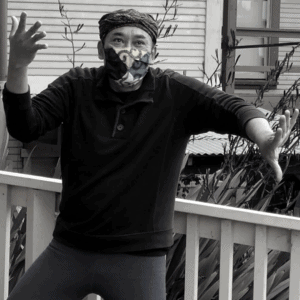 I MADÉ SURYASA
Known as Surya: Born in Denpasar, Bali, the eldest son of a Balinese priest (Pemangku) Madé was given special religious training which enabled him to understand Kawi, an old Javanese language used in art, literature, ceremonies and some Sanskrit. He attended graduate school at Bali's Udayana University and has been co-owner of Danu Enterprises, a Santa Cruz, Calif.-based company that organizes educational, theme-oriented tours. Although specializing in Bali, he has also lead study tours to Indonesia Islands, Greece, Italy, Laos, Vietnam and Cambodia for 30 years. He has translated and worked with scholars and educational film and video crews, including National Geographic, and resides in Bali half the year. He was senior research assistant for several scholarly books relating to the Balinese view of the After Death. He is on the advisory board for Sacred Sites International, and has been a contributor to Hinduism Today. Surya studied with one of Bali's most renown healers for 15 years and collaborated on a book about the experience, "A Balinese Self Healing System." He has continuously led traditional healing journeys to Bali since 1986 and is said by Lonely Planet Online Travel to be the "top authority on Balinese Healers."
Dell'Arte International