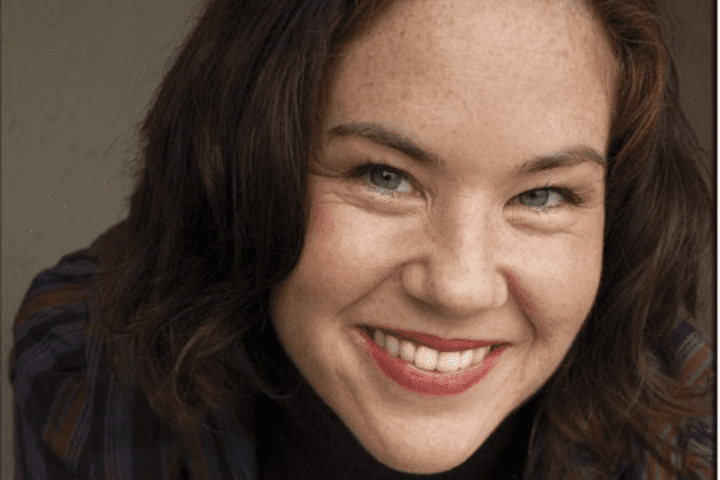 Julie Douglas
Head of Arts Engagement and Full Time Faculty
Is an actor, deviser, teacher and clown. Over the past 11 years in the Bay Area she has performed with We Players, S.F. Shakes, Idiot String, Cutting Ball, Impact Theatre, Shotgun Players and more, as well as in clown cabarets and festivals of devised performance. Julie has been a medical clown with the Medical Clown Project, connecting and playing with youth and elders at a variety of facilities. She was on faculty at the American Conservatory Theater (MFA, SFS, Studio A.C.T.) and St. Mary's College Theatre Program as well as a teaching-artist with a variety of Bay Area schools and companies from youth to adults. Before moving back to California, Julie made theatre in Chicago as a company member of The Moving Dock Theatre Company/Chekhov Studio Chicago and performed and studied with various Chicago companies. She is a certified Michael Chekhov Technique instructor and is nearing the completion of her training with Soma Studios to become a certified Alexander Technique teacher. She has trained and performed internationally in Italy, Russia, and Bali. Julie holds a B.A. in Theatre Arts from the University of California, Santa Cruz and is a 2010 alumna of Dell'Arte International's MFA.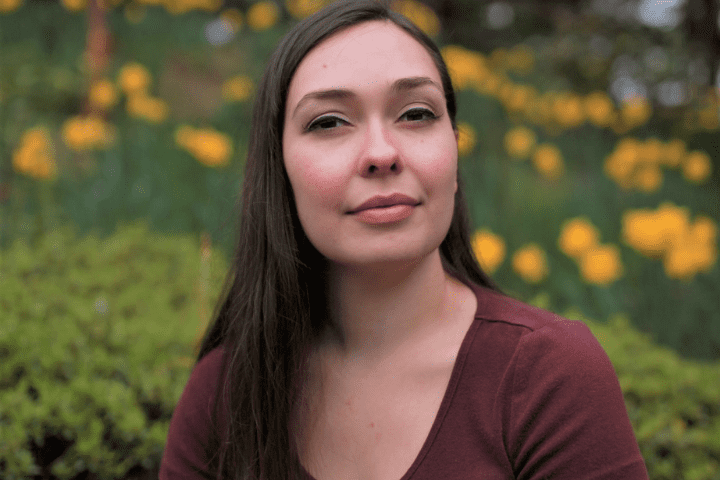 Cleo DeOrio
 Dance & Movement Faculty
Is a Physical Theatre and Dance artist from Cleveland, Ohio. Cleo received her Bachelor's degree at Baldwin Wallace University, where she focused her studies in Directing and Choreography. She then received a Master's degree from Dell'Arte International School of Physical Theatre, where she developed works such as Citizens of Nowhere and Visions of a Crying Girl. Cleo specializes in dance, storytelling through movement, devised physical theatre, and movement coaching. Her work has premiered across Ohio and California in works such as The Three Musketeers, Big Love, and IMPRINTS - a dance-theatre piece about violence against women. Visit her website at cleodeorio.com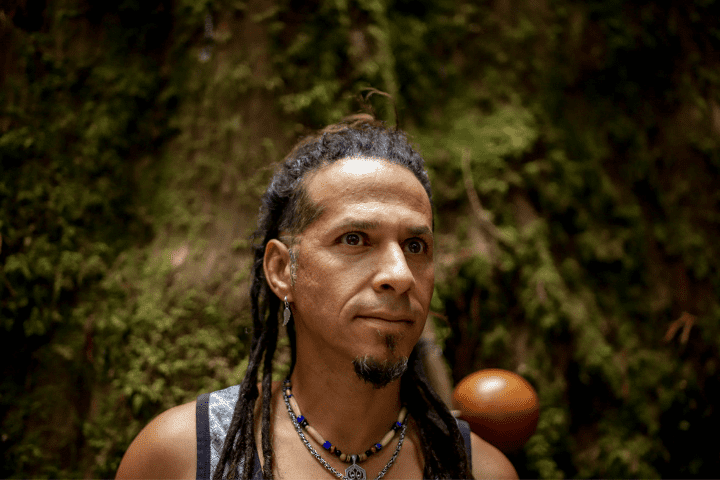 Contramestre
Espaço Oliveira Mendes
Part Time Faculty Capoeira and Acrobatics
 Is a Brazilian Capoeira, Dancer, and Movement Artist, who has dedicated his life to the art of Capoeira ever since he discovered the practice at 18 years old in São Paulo, Brazil. After several years of intensive training, he began teaching Capoeira, choreographing, and performing with his group for cultural and folkloric events, television, and Carnevale. He left Brazil in 2006 to cycle for two years, pedaling through 10 countries and over 12,000 miles to California, with the purpose of teaching and studying at Capoeira schools all along the journey. In the U.S., he has taught Capoeira in organizations throughout the Bay Area and formed his own academy in Petaluma where he taught for twelve years. He is now based in Humboldt and excited to be teaching at Dell'Arte.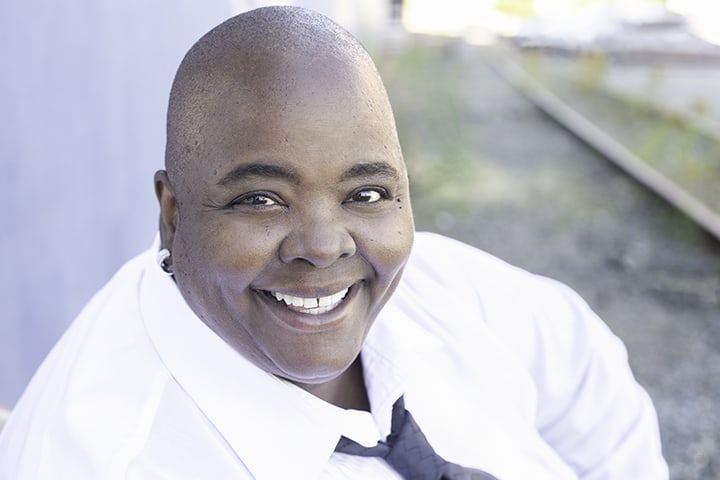 Michelle Matlock 
 Adjunct Faculty - Clown
A performing artist, producer, teacher, director and creative coach. Michelle has been a part of the entertainment industry for over 25 years and had the honor of being the first African American person to create a main clown character for Cirque du Soleil. Michelle toured with Cirque's big top show OVO for close to 10 years. Currently Michelle resides in Washington State and is the founder of Circle Up Productions, a live entertainment and performing arts education company, a creative team member of Puget Sound Revels and recently directed Seattle's Intiman Theater's Starfish Project. Prior to Cirque du Soleil, Michelle spent 15 years living and working in New York City. During that time, she toured their critically acclaimed solo show The Mammy Project across North and South America and had the pleasure of working in the downtown NYC theater and circus scene, playing with Big Apple Circus Clown Care Unit, Circus Amok and The Bindlestiff Family Cirkus. Michelle grew up in Tacoma, WA., studied theater for 3 years at Western Washington University in Bellingham, WA. and is a Graduate of the National Shakespeare Conservatory in New York City.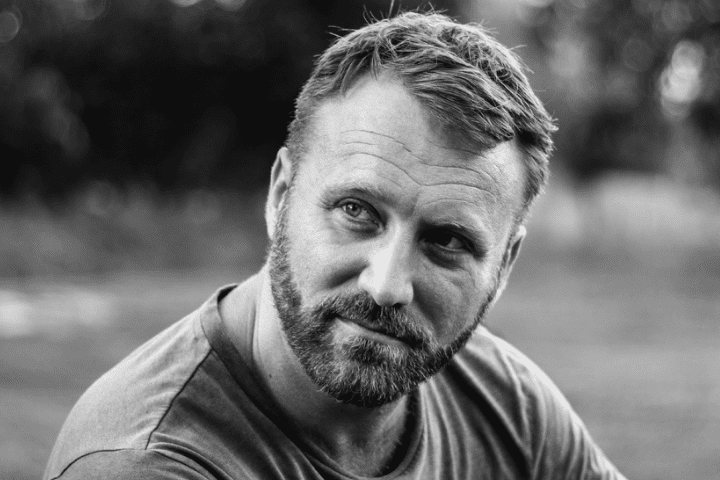 Tony Fuemmeler
Adjunct Faculty, Mask Creation & Performance
Is a theatre artist exploring transformation, expression, and story through masks and puppetry. Based in Portland, Oregon, Tony works in multiple local theatres as well as on stages across the country and abroad. Recent shows include The Very Hungry Caterpillar Show, Tomás and The Library Lady tour (Oregon Children's Theatre), Vanessa Goodwin (Action/Adventure), bugged. (Simple Machines) and The Spider Queen (The NOLA Project), and Maya (Teach For India/ ASTEP). He is a graduate of the University of Kansas (1999) and Dell'Arte International (2003). Tony has also trained in traditional mask carving and masked dance in Bali with Nyoman Setiawan and I.B. Gusto; neutral mask and bouffon with Giovanni Fusetti; and studied leather mask making and commedia with the Sartori family at the Centro Maschere e Strutture Gestuali. Tony continued his exploration in devising mask plays with the internationally renowned Familie Flöz. His masks have appeared in exhibitions such as Missing Your Face (2021), Maskibition (2020, 2012) and Reveal:Conceal (2019). He was also the lead artist for an international collaborative installation of emotion masks titled A Universal Feeling (2019).  Tony has worked as a teaching artist since 2001.  His teaching has included arts-integrated residencies for multiple grade levels in both Portland and New York City Public Schools; after-school classes and summer camps for multiple arts organizations and community centers; and skills-based workshops in commedia dell'arte and mask making for college students and professionals. He is a  cofounder and core facilitator of the Teaching Artist Studio at Young Audiences of Oregon and SW Washington, a program began in 2013 to address the needs of developing teaching skills and to foster community among teaching artists.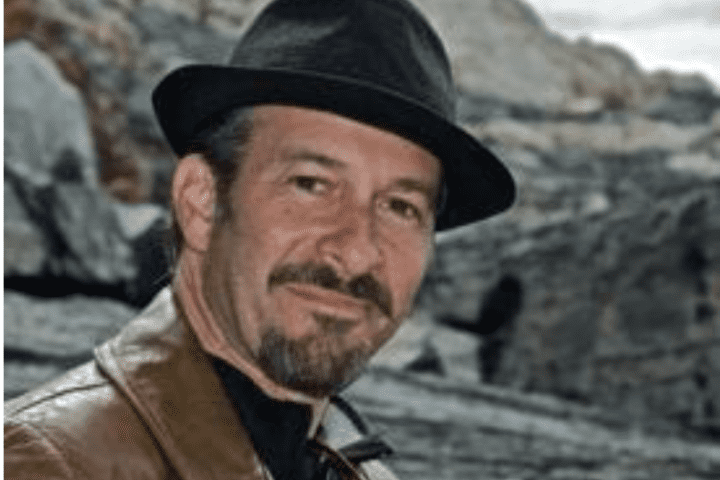 Jon Kellam
Adjunct Faculty - Commedia Dell'Arte 
An artistic director and a co-founder of Bämsemble Company (Italy) and is
Artistic Director of Drama and Performance for Blue Box Earth, an innovative transformable sculpture, gallery, and performance space coming to Dresden Germany in 2022. Jon's career spans over 30 years. He has worked throughout the US, Europe and the UK, as a theatre director, teaching artist, writer, and performer. He served as co-artistic director and co-founder of Zoo District Theatre (Los Angeles), was a resident director, member, and director of education at The Actors' Gang (Los Angeles). He is a member of the Ensemble Studio Theatre West (Los Angeles), and served as director of the Get Lit Players (Los Angeles) in
2012. Most recent work includes TOSKA (Director) work-in-progress/in residence, at Teatro Di Villazzano, TARTUFO SUPERDRAMA (Director) for Atelier Teatro Fisico in Turin (September 2020), Associate-director for FENG CHA in Dusseldorf Germany (July 2020) conceived by Susanna Weins (a Roy Hart senior teacher), Associate-director KAFKA'S MONKEY adapted and performed by H.P. Trauschke (August 2020), Palais
Sommer Festival, Dresden Germany, director and co-writer of, FATA MORGANA, A Hallucination From The Mad Sensational Life Of Nico, conceived and performed by Margherita Remotti – at the Chapel Playhouse, London, and he directed a subsequent film version. Jon directed and co-created a free adaptation of Miguel de Cervantes classic interlude, El Retablo De Las Maravillas entitled SALT; THE MARVELOUS PUPPET SHOW, for Bämsemble Company, scripted by Francesco Botti. SALT was presented at Antiteatro Fabio Chiesa, Viareggio; Spazio Seme, Arezzo; Teatro C'Art, Castelfiorentino; Cavallerizza Reale, Torino; and Teatro Franco Parenti, Milano. Jon developed and teaches Superdrama, a system of performance, training, and devising, influenced by Commedia dell'Arte, the Actors' Gang style and indirectly, Le Theatre du Soleil. He is a frequent guest teaching artist/adjunct professor for numerous university and theatre
programs abroad and in the US.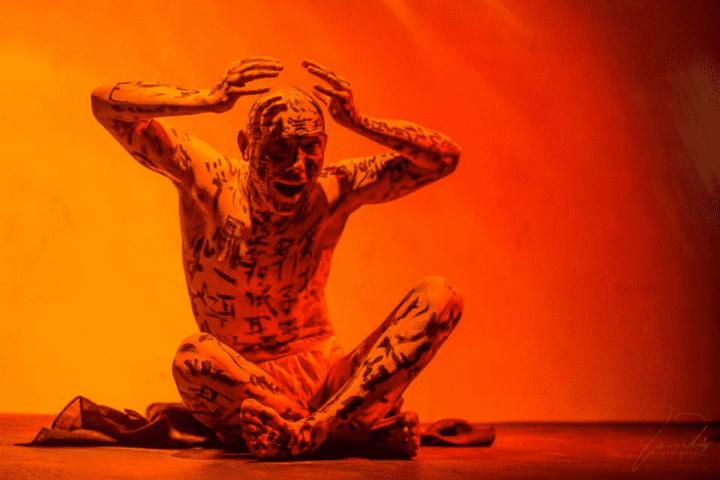 Jordan Rosin
 Adjunct Faculty - Butoh
Jordan Rosin (they & he) is a director/choreographer, actor-creator, and researcher/teacher, specializing in applied & ensemble-devised physical theatres. As a practitioner of the Japanese avant-garde art form Butoh, Jordan has trained with over twenty different first, second, and third-generation teachers both in the USA and Japan since 2010 including Yoshito Ohno, Ko Murobushi, Katsura Kan, Daiichiro Yuyama, Seisaku and many others. Jordan has choreographed nearly two dozen original dance/theatre works using Butoh-based methodologies including The Ume Group's Butoh Electra; Facet (Off-Off Broadway at Irondale Center 2016, Hollywood Fringe Festival 2013); Isis Variations (FringeNYC 2014, CoolNY 2014 Dance Festival); Dream Dances; and Lysistrata Project. Among Jordan's primary Butoh teachers / influences are Joan Laage, Vangeline (NY Butoh Institute), & Tetsuro Fukuhara.
Jordan is a co-founder and co-artistic director of the New York City-based physical theatre ensemble, The Ume Group and are a frequent collaborator with the butoh/physical theatre company 連翹奏 Ren Gyo Soh. Since 2014, Jordan has been recognized for his work as co-choreographer of Butoh Medea (Poland, Italy, Turkey, Czechia, Scotland, Germany) with rave international reviews and festival awards for "Best Physical Theatre" (2015 United Solo) & "Best Choreography" (2014 United Solo). Critics have hailed Jordan's other directorial and choreographic works as "beautiful & disturbing" (nytheatre.com); "commanding, physically impressive" (The Village Voice); and "minimalist theatre at its expressive best" (North Coast Journal). 
Jordan holds a BFA in Drama from Syracuse University and an MFA from Dell'Arte International, where his practice-as-research thesis explored the intersection of Clown & Melodrama. Jordan completed a two year Post-MFA Teaching Fellowship in the Dept. of Theatre & Cinema at Virginia Tech, where they published the open-access online education resource Storytelling on Screen: An Online Playback Theatre Archive and Guidebook while teaching acting and applied theatre. Jordan is a member of the Association of Theatre Movement Educators (ATME) and winner of their 2019 Integrated Artist-Scholar Award and 2021 Innovation Fellowship; as well as a member of Playback North America (PNA); International Playback Theatre Network (IPTN); Association for Theatre in Higher Education (ATHE, 2020 plenary speaker), Network of Ensemble Theaters (NET); and the Stage Directors and Choreographers Society (SDC Associate). They are presently on faculty at the Northwest School of the Arts in Seattle, WA teaching theatre and dance. www.jordanrosin.net / @jrosinmoves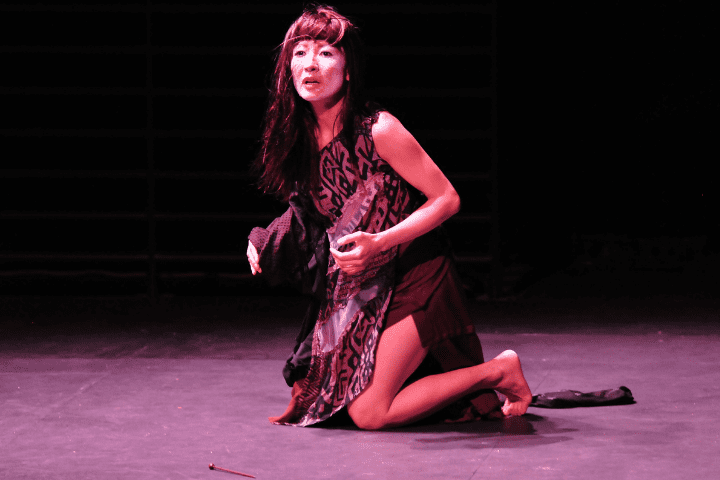 Yokko
Adjunct Faculty - Butoh
Yokko (Performer, Choreographer, Concept) is an actor, and Interdisciplinary Artist from Japan. She has acted in, devised and choreographed a variety of local and international shows, having won several awards, including "Best One-Woman Show" for Butoh Medea (United Solo 2014 at Theatre Row). Butoh Medea was selected to perform in Warsaw, Poland. (United Solo Europe 2015, Teatre Syrena), toured Edinburgh Festival Fringe 2015, nominated The Asian Arts Award. It has been touring across the USA and several countries in Europe (Poland, Scotland, Italy, Turkey, Germany, Czech Republic ). Other Theatre credits include: Hide Your Fires: Butoh Lady Macbeth (United Solo 2017,  Pan Asian Rep's NU WORKS Festival 2017, Hollywood Fringe Festival 2019), Lone Wolf Tribe's Body Concert (Labapalooza! 2018 at St. Ann's Warehouse), BALDY (CRS, United Solo 2013, HFF 2013, Fringe NYC 2012), FACET (Irondale Center, Wave Rising Series, HFF 2013). Yokko also acted in several of  award winning films, such as Cloud-Kumo (2016), planet b234 (2019).  Recently she has been appearing several music videos including Ready To Let Go (2019) - Cage The Elephant, AUSENCIAS (2019) - NOIA, Dream Decay (2019) - POW! I Don't Know Where We Went Wrong (HOKO, 2020) The latest her work is collaboration with the costume artist, Eric Bergrin. She is appearing his video work for his costume exhibition, "The 8 Dissolutions" at Morris Museum. (Jan. 28, 2022-June, 2022) She is the artistic director of Ren Gyo Soh, and the producing artistic director of UNFIX NYC: creating an awareness of ecology through arts. She enjoys to create new work through collaboration especially synthesis of several different disciplines and culture. ​B.A in Theatre (UAlbany), MFA in Acting (Actors Studio). www.yokko-online.com,
Dell'Arte International