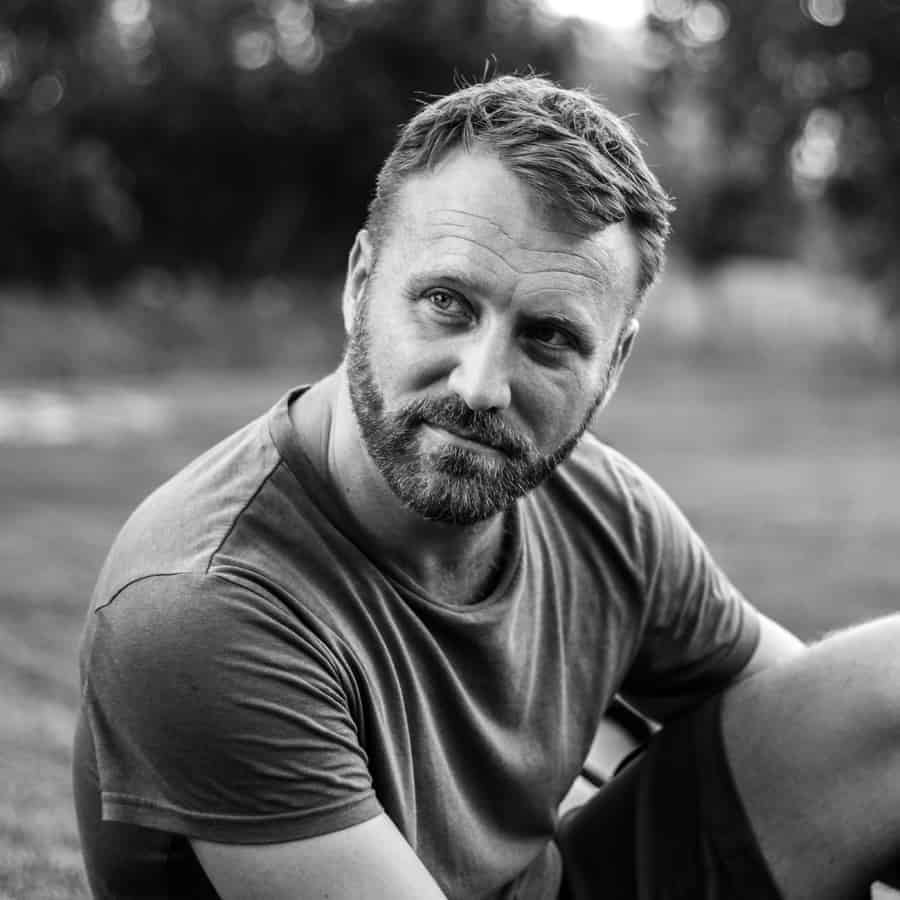 Tony Fuemmeler
Interim Head of Training Programs & Full Time Faculty (Mask Making, Commedia)
Tony Is a theater artist exploring transformation, expression, and story through masks and puppetry. Tony has designed masks, coached actors in movement, puppeetered, and directed shows around the country. He was also privileged to be the mask-maker for the youth musical MAYA in Mumbai, India in 2014.
A graduate of the University of Kansas and Dell'Arte PTP, Tony has also trained in traditional mask carving and masked dance in Bali with Nyoman Setiawan and I.B. Gusto; neutral mask and bouffon with Giovanni Fusetti; and studied leather mask making and commedia with the Sartori family at the Centro Maschere e Strutture Gestuali. Tony continued his exploration in devising mask plays with the internationally renowned Familie Flöz.
Tony's teaching has included arts-integrated residencies for multiple grade levels in both Portland and New York City public schools; after-school classes and summer camps for multiple arts organizations and community centers; and skills-based workshops in commedia dell'arte and mask-making for college students and professionals. He is a cofounder of the Teaching Artist Studio at Arts For Learning NW, a program began in 2013 to address the professional development needs of teaching artists.
Outside of the theater, his masks have appeared in exhibitions such as Missing Your Face (2021), Maskibition (2020, 2012) and Reveal:Conceal (2019). He was also the lead artist for an international collaborative installation of emotion masks titled A Universal Feeling (2019).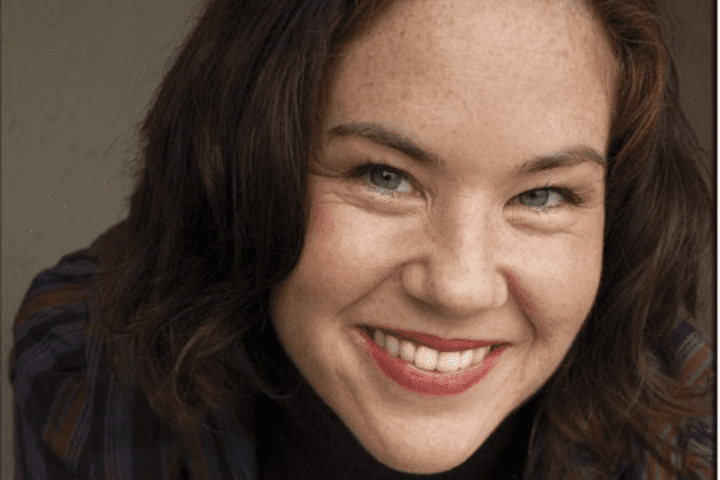 Julie Douglas
Head of Arts Engagement & Full Time Faculty
Julie is an actor, deviser, teacher and clown. Over the past 11 years in the Bay Area she has performed with We Players, S.F. Shakes, Idiot String, Cutting Ball, Impact Theatre, Shotgun Players and more, as well as in clown cabarets and festivals of devised performance. Julie has been a medical clown with the Medical Clown Project, connecting and playing with youth and elders at a variety of facilities. She was on faculty at the American Conservatory Theater (MFA, SFS, Studio A.C.T.) and St. Mary's College Theatre Program as well as a teaching-artist with a variety of Bay Area schools and companies from youth to adults. Before moving back to California, Julie made theatre in Chicago as a company member of The Moving Dock Theatre Company/Chekhov Studio Chicago and performed and studied with various Chicago companies. She is a certified Michael Chekhov Technique instructor and is nearing the completion of her training with Soma Studios to become a certified Alexander Technique teacher. She has trained and performed internationally in Italy, Russia, and Bali. Julie holds a B.A. in Theatre Arts from the University of California, Santa Cruz and is a 2010 alumna of Dell'Arte International's MFA.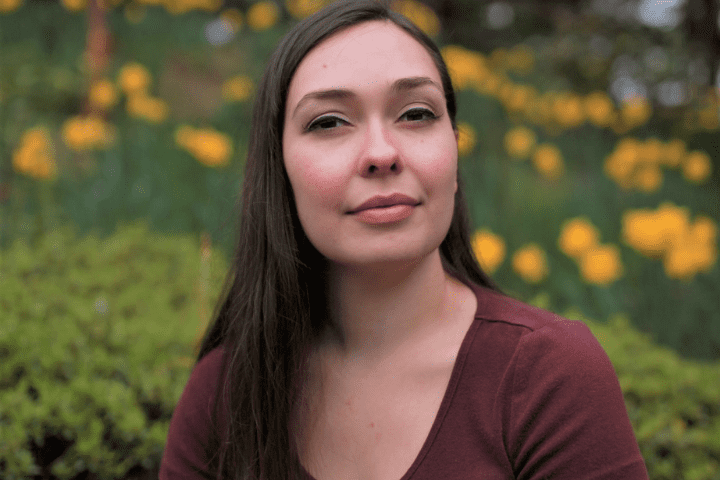 Cleo DeOrio
Part Time – Dance & Movement Faculty
Cleo is a Physical Theatre and Dance artist from Cleveland, Ohio. Cleo received her Bachelor's degree at Baldwin Wallace University, where she focused her studies in Directing and Choreography. She then received a Master's degree from Dell'Arte International School of Physical Theatre, where she developed works such as Citizens of Nowhere and Visions of a Crying Girl. Cleo specializes in dance, storytelling through movement, devised physical theatre, and movement coaching. Her work has premiered across Ohio and California in works such as The Three Musketeers, Big Love, and IMPRINTS – a dance-theatre piece about violence against women. Visit her website at cleodeorio.com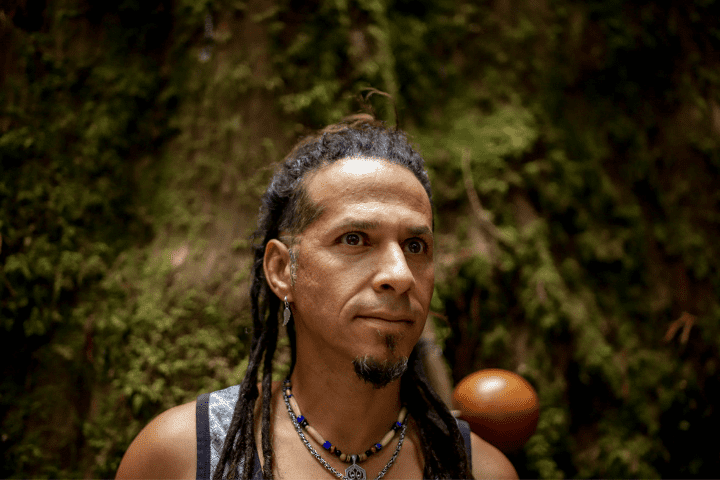 Contramestre
Espaço Oliveira Mendes
Part Time – Capoeira and Acrobatics Faculty
Espaço is a Brazilian Capoeira, Dancer, and Movement Artist, who has dedicated his life to the art of Capoeira ever since he discovered the practice at 18 years old in São Paulo, Brazil. After several years of intensive training, he began teaching Capoeira, choreographing, and performing with his group for cultural and folkloric events, television, and Carnevale. He left Brazil in 2006 to cycle for two years, pedaling through 10 countries and over 12,000 miles to California, with the purpose of teaching and studying at Capoeira schools all along the journey. In the U.S., he has taught Capoeira in organizations throughout the Bay Area and formed his own academy in Petaluma where he taught for twelve years. He is now based in Humboldt and excited to be teaching at Dell'Arte.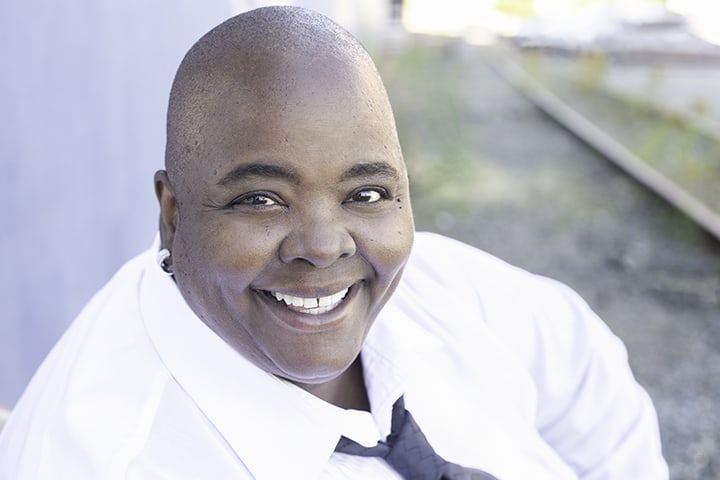 Michelle Matlock 
 PTP Adjunct Faculty – Clown; The Clown Core Intensive
Michelle is a performing artist, producer, teacher, director and creative coach. Michelle has been a part of the entertainment industry for over 25 years and had the honor of being the first African American person to create a main clown character for Cirque du Soleil. Michelle toured with Cirque's big top show OVO for close to 10 years. Currently Michelle resides in Washington State and is the founder of Circle Up Productions, a live entertainment and performing arts education company, a creative team member of Puget Sound Revels and Director of the Tacoma Light Trail. Prior to Cirque du Soleil, Michelle spent 15 years living and working in New York City. During that time, she toured their critically acclaimed solo show The Mammy Project across North and South America and was recently awarded a 2023 NEA grant to bring the show back to life. Michelle has had the pleasure of working in the downtown NYC theater and circus scene, playing with Big Apple Circus Clown Care Unit, Circus Amok and The Bindlestiff Family Cirkus. Michelle studied theater for 3 years at Western Washington University in Bellingham, WA. and is a Graduate of the National Shakespeare Conservatory in New York City.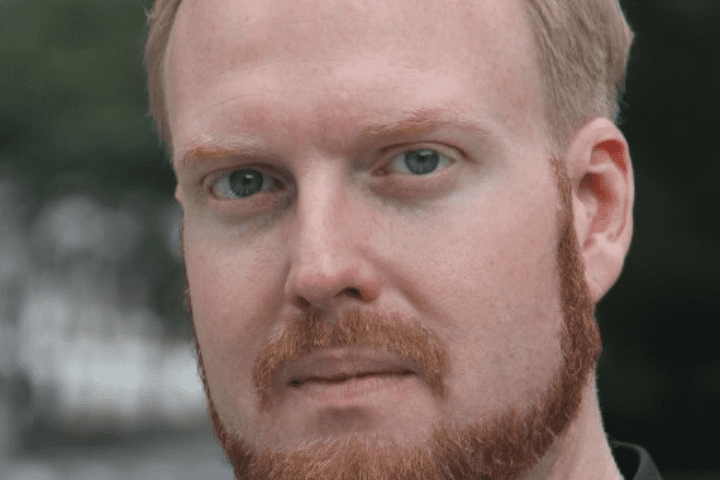 David Powell
Part Time – Voice Faculty
David is a classically trained vocalist, theatre maker, storyteller, and lifelong student of the theatre. He holds a B.A. in Music performance with an emphasis in opera at Cal Poly Humboldt, and an M.F.A. from Dell'Arte International. While expanding his career in New York he completed several postgraduate programs specializing in opera. Most notably performing at Lincoln Center, the Symphony Space, and the Columbia Masters theatre festival. David has taught theatre masterclasses in New York and Philadelphia and for over a decade has created new works with the Dell'Arte Company Players which were toured across California. 
With his musical roots firmly in the Italian tradition of Bel Canto and theatre training in the lineage of Le Coq coupled with Alexander Technique, he has dedicated himself to the study of the instrument that is the body. David specializes in healthy vocal production to create sustainable sound in all aspects of performance. He teaches voice, character development through voice, soundscape creation, and the sculpting of theatre space through living sound. In addition to teaching at Dell'Arte, he works as a director/musical director for several local theatre companies, runs a private voice studio, directs the Christ Church choir in Eureka, and is a frequent guest artist with the Eureka Symphony.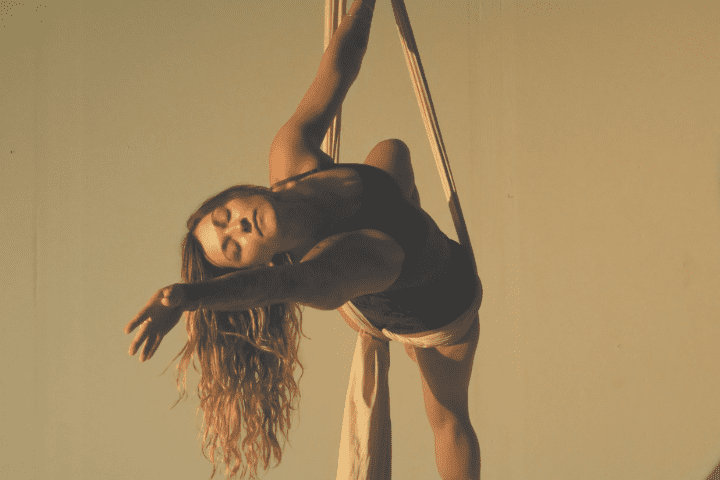 Tawni Savage
Part Time – Daily Practice, Conditioning & Yoga Faculty
Tawni is an aerial and fitness instructor who is passionate about promoting strength and creativity in others. She draws inspiration from a wide array of movement arts, including Dance, Capoeira, and Yoga  
As a performer, she has been a featured performer at various events, including festivals, private parties, theatrical aerial productions, and more. 
As the owner and lead aerial instructor for Emerald Aerials, Tawni has taught workshops all over the country and provides lessons locally all year long. She is dedicated to providing the best instruction possible in aerial arts. She specializes in teaching aerial silks, hammock/sling, barre fitness, yoga, and conditioning.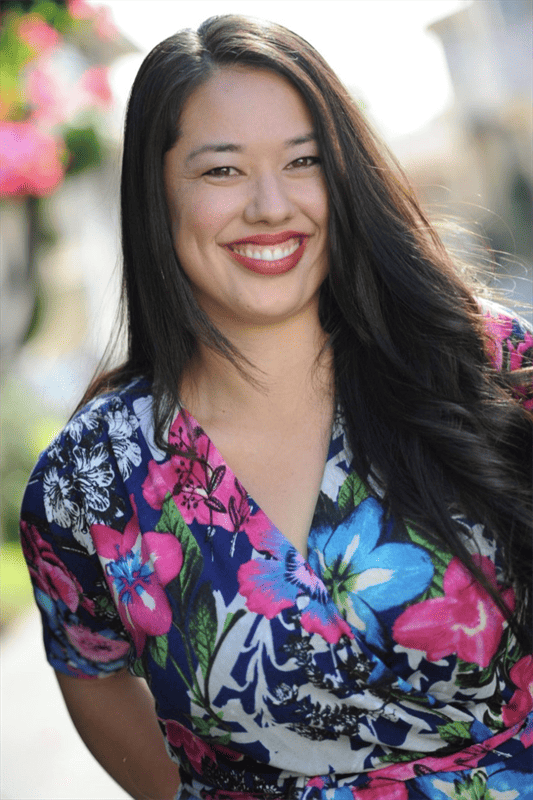 Estela Garcia
Summer Intensive Faculty, Mask Making & Performance
A Los Angeles born native, Estela Garcia is a performer, movement coach, deviser, community engagement specialist, mask maker, teacher, and tinkerer of materials. She received her MFA from Dell'Arte in ensemble based physical theater. In addition to being Movement faculty at CalArts, Garcia is a resident teaching artist for Center Theatre Group.
Most recently, she directed and co-devised Hija de mi Madre (Daughter of my Mother), a short mask play for the Short+Sweet Hollywood Latinx festival. It won Best of Fest, Best Writing, and Best Acting awards. Estela served as Puppetry Director for South Coast Rep's The Long Road Today, most recently she was Movement Director for Born in Chaos for TheatreWorkers Project, a community based play featuring formerly incarcerated individuals in college. She has collaborated as Movement Director and/or Assistant Director on numerous award winning productions with Rogue Artists Ensemble. Additionally, Garcia worked alongside Kinan Valdez as AD on Popol Vuh: Heart of Heaven, co-produced by Center Theatre Group and El Teatro Campesino. She has been a guest artist at Cal State LA, The University of Irvine, Cal State Northridge, ELACC, and East LA Magnet, where she helped lead the creation of Ensemble Created Devised Work.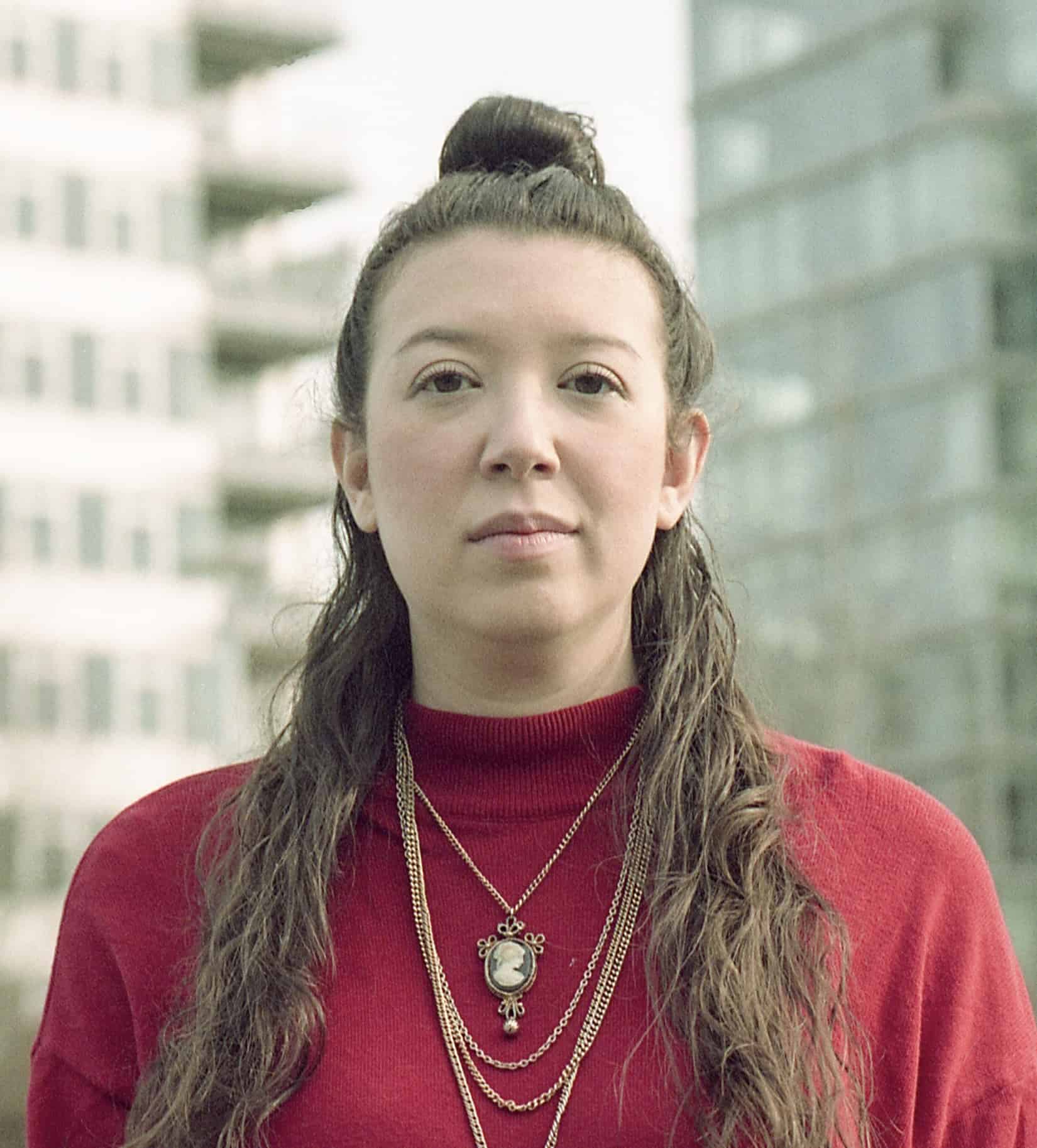 Ming Hudson
Summer Intensive Faculty, Dynamic Ensemble Creation
Ming is a Vancouver, Canada based artist who works and pays rent on the lands stolen from the Musqueam, Squamish, and Tsleil-Waututh Nations. For almost 20 years, she has worked as a freelance performer, devised theatre creator, collaborative director, independent producer, and teaching artist. Her specializations are in physical theatre and the creation of new work as a collective ensemble. A graduate of the Advanced Devising Practice program at LISPA (now arthaus.berlin), Ming also holds a MA in Ensemble Theatre (Rose Bruford), and a BFA in Acting (UVic). Select teaching credits include: University of Victoria, Canadian College of Performing Arts, Dell'Arte International, Studio 58, Bard on the Beach, and The Arts Club..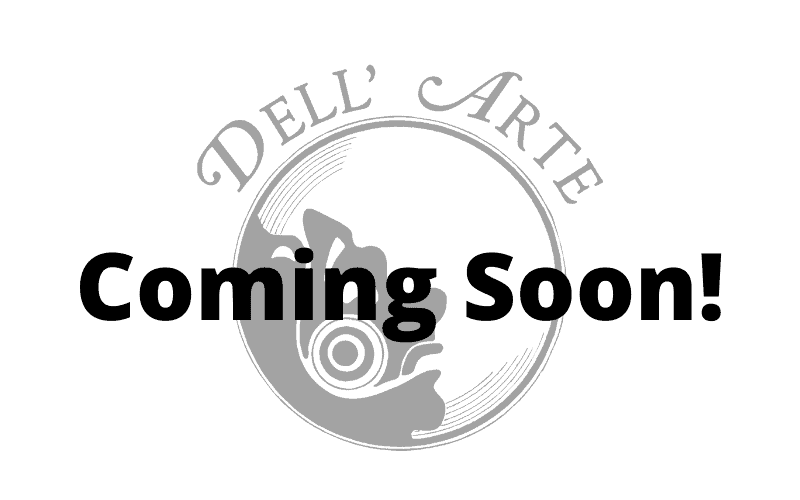 Alyssa Hughlett
PTP Faculty-  Foundations I, Acrobatics
Alyssa (she/they) is a character actor, movement and teaching artist, and theater director who has been teaching acrobatics, physical training, and movement at Dell'Arte International since 2015. Alyssa is a certified Hatha yoga teacher, an Alexander Technique Teaching in training with Joe Krienke (Soma Studios, Minneapolis), and a former upper level competitive gymnast and cheerleader. Alyssa continues to develop her training and skills in hand-balancing, ground and partner acrobatics, as well as Ta'i Chi and Pilates. She is a founding ensemble member of UpLift Physical Theatre (2013), and a co-creator of The Papaya Lounge, which is now in its fifth performance season. Additionally, she has acted, performed, and trained in clown, Shakespeare, Linklater voice, and acting at Shakespeare & Company (Lenox, MA). Alyssa earned her BFA in Acting from Texas State University, San Marcos (2005) and MFA in Ensemble-based Physical Theater from the Dell'Arte International School of Physical Theatre in Blue Lake, CA (2015).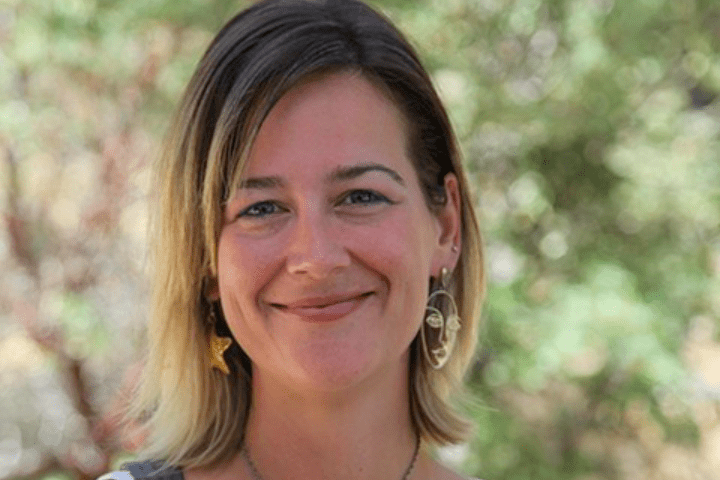 Erin Leigh Crites
PTP Adjunct Faculty – Foundations II
Erin is an international theatre artist, educator, and maven of make-believe. In the last decade, Erin has traveled extensively to explore the global community and create bonds through theatrical play, positive embodied presence, and ensemble dynamics work. Erin originated a role for Nobel Laureate, Dario Fo, and Franca Rame's last unpublished work, La Storia di Qu, for the International Expo in Milan in 2015 and has been a story keeper of the (yet) unpublished work ever since. She is currently President of the board of directors as well as an ensemble performer (Haiti, Nicaragua, Kenya, Colombia) for Clowns Without Borders USA. She served as full-time faculty for the University of Louisville (where she was director of graduate studies and head of movement) and at the international arts boarding school, Idyllwild Arts Academy. She is a founding ensemble member of award-winning, LA-based Fiasco! Physical Theatre and an Alexander Technique teacher. Erin is also the founder of Feel Better Sessions, a culture-building community birthed in the pandemic that provides prompts, coaching, and curated content for those who dream of a stronger connection with themselves, others, and the cosmos. Erin believes in the nobility and power of every storyteller and has been dedicated to learning about and implementing inclusive teaching practices since they began their journey as an educator. She has facilitated workshops in empowered storytelling, positive presence, and collective creation for many institutions globally, including but not limited to: VICE, Google, Plaza de la Raza, the Hollywood Fringe Festival, University of Louisville, Hunter College, Accademia dell Arte, Dell'Arte International, The Paolo Grassi School, Hospital Juarez and Risaterapia. Erin graduated from Dell' Arte with their MFA in 2010. It has been a wild, improvised, joyful ride of co-creation ever since.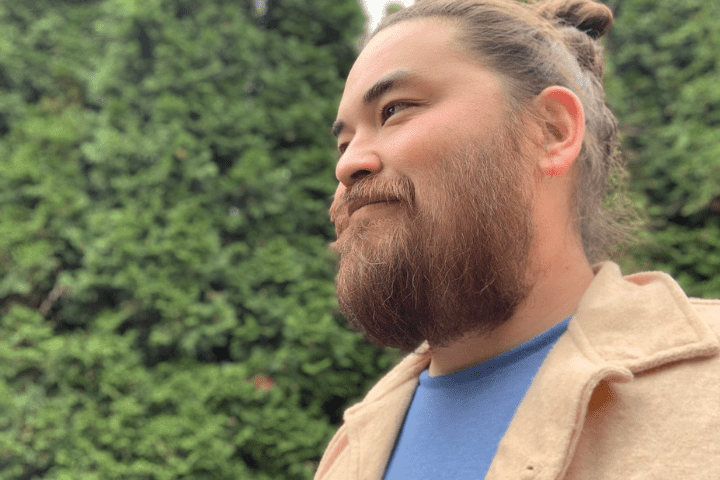 Brian Kuwabara
PTP Adjunct Faculty – Commedia dell'Arte 
He is an actor, devisor, director, and improviser. He has his BA in Theater Performance from Chapman University and received his MFA from Dell'Arte International School of Physical Theatre in 2010. He has since created over 30 original pieces for the stage and has toured nationally and through the canadian fringe circuit with original work. Brian founded and directed the "Knights of Comedy" in Orange County for over 4 years. Recent work includes: "The Cave Play" (NACL devising residency), "Plate O'Shrimp: Repo Man Parody" (Chapel Theatre), "Sweep the Leg: A Karate Kid Musical" (Bubblegum and Ducttape Productions), and "From Beyond: a Lovecraftian Farce" (Action/Adventure). Brian currently works and lives in Portland, Or. where he enjoys local food and drinks (especially the breakfast burritos), overcast weather and bridges."
Dell'Arte International