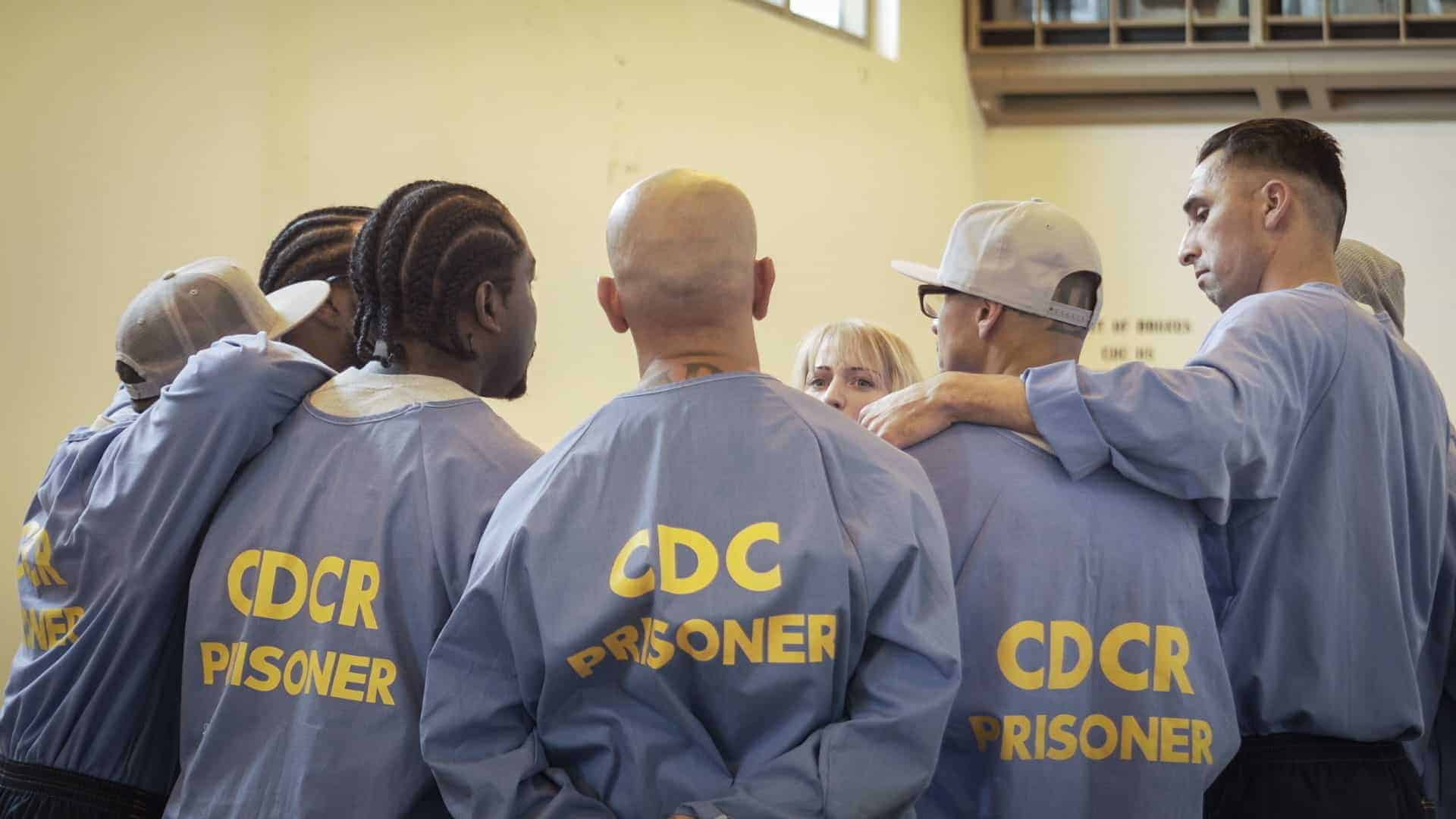 PRISON ARTS PROGRAM
Dell'Arte in partnership with The William James Association
Dell'Arte's Janessa Johnsrude & Zuzka Sabata, in partnership with the William James Association, founded the first theatre program offered at Pelican Bay State Prison in 2016 through Arts in Corrections.
Through a partnership with The William James Association, Dell'Arte offers five ensemble theatre classes on all General Population yards, security Levels 1-4, on a weekly basis throughout the year at Pelican Bay State Prison through Arts in Corrections. Dell'Arte's Prison Arts Program Director and Co-Founder Janessa Johnsrude and Teaching Artist Melanie Schauwecker work alongside several other local artists including Julie McNeil who teaches visual art, Cecelia Holland who teaches creative writing, Dale Morgan who teaches guitar, and Paul Critz who teaches the Audio Journalism class. 
Students in the Arts in Corrections Theatre Classes at Pelican Bay work in ensemble to explore the creative act of generating theatre through the study of storytelling, character, improvisation, original play development, and Commedia dell'Arte. 2020 marks the fourth year of Dell'Arte's engagement inside the prison. Many students have graduated from the program and continue classes as mentors, as courses commence every spring and fall. As programming develops, various ensembles have created performances for invited public audiences as well. Several former students that have been released also serve on the Returned Citizens Committee acting as advisors to the program. 
In 2018, the first theatre exchange event between Dell'Arte MFA students and Pelican Bay Theatre students took place when Dell'Arte brought their annual Holiday Show inside the prison. Subsequent exchanges with Dell'Arte MFA students and Dell'Arte students on the inside have taken place and serve to foster dialogue, artistic sharing, and community building in the world of ensemble creation – breaking down barriers and fostering collectivity.
In December 2019, Program Director Janessa Johnsrude alongside fellow teaching artists facilitated the first-ever Arts in Corrections Gala at Pelican Bay State prison in B-Yard, which saw all the Arts in Corrections classes gather in an event to celebrate the incarcerated artists and welcome in a public audience. 
If you are interested in volunteering for the Returned Citizen's Committee or have any questions on Dell'Arte's Prison project, contact Project Director Janessa Johnsrude at janessa@dellarte.com.
Photos by Peter Merts, 2016, Pelican Bay Minimum Security Facility Theatre Class.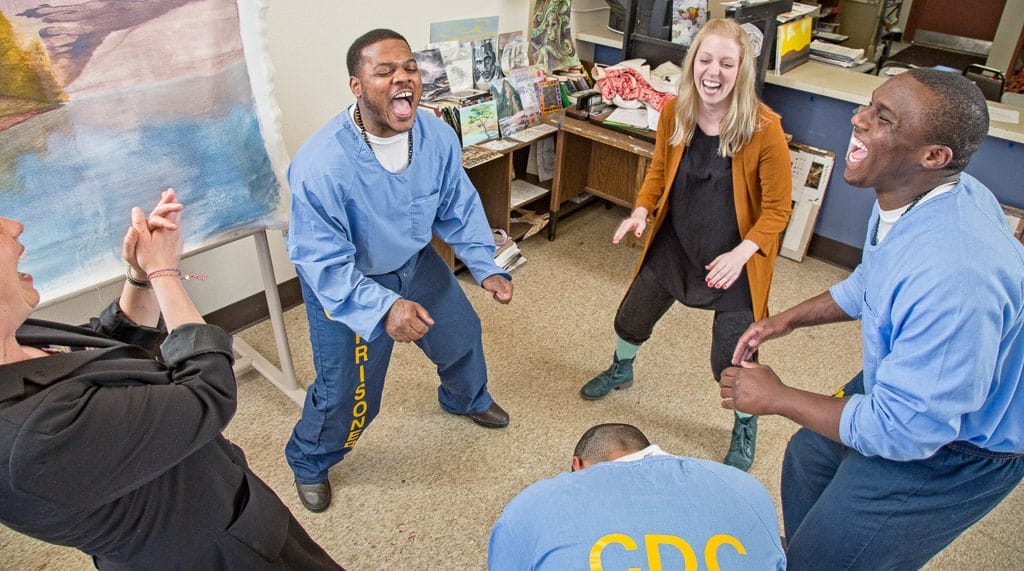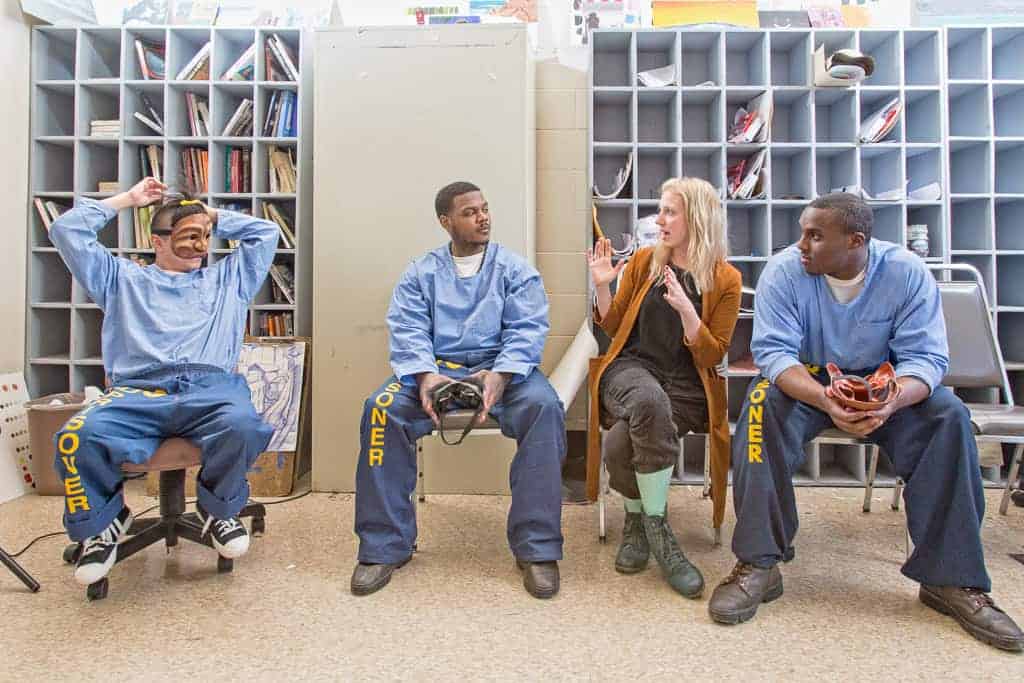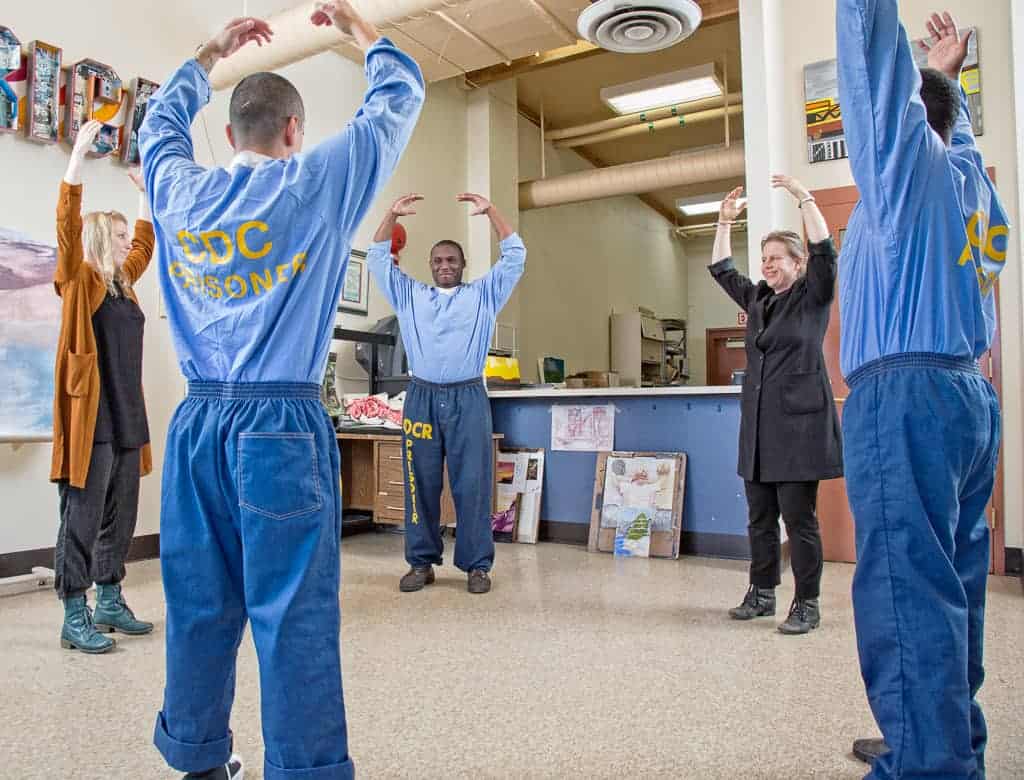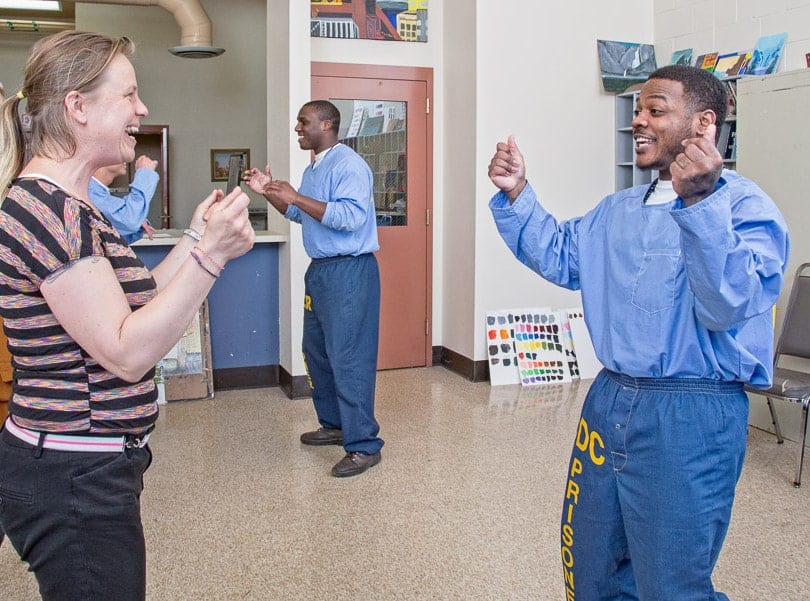 Dell'Arte International