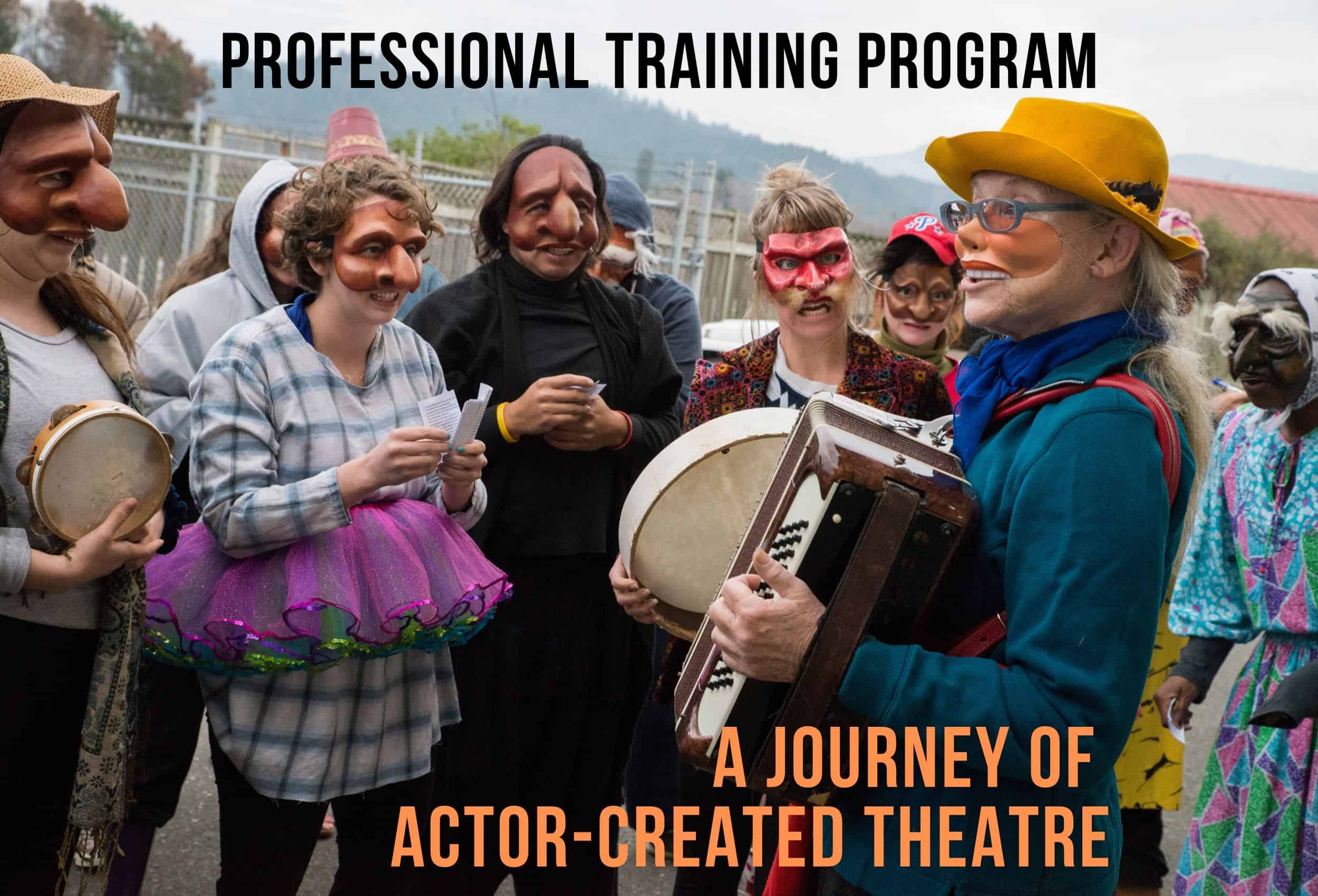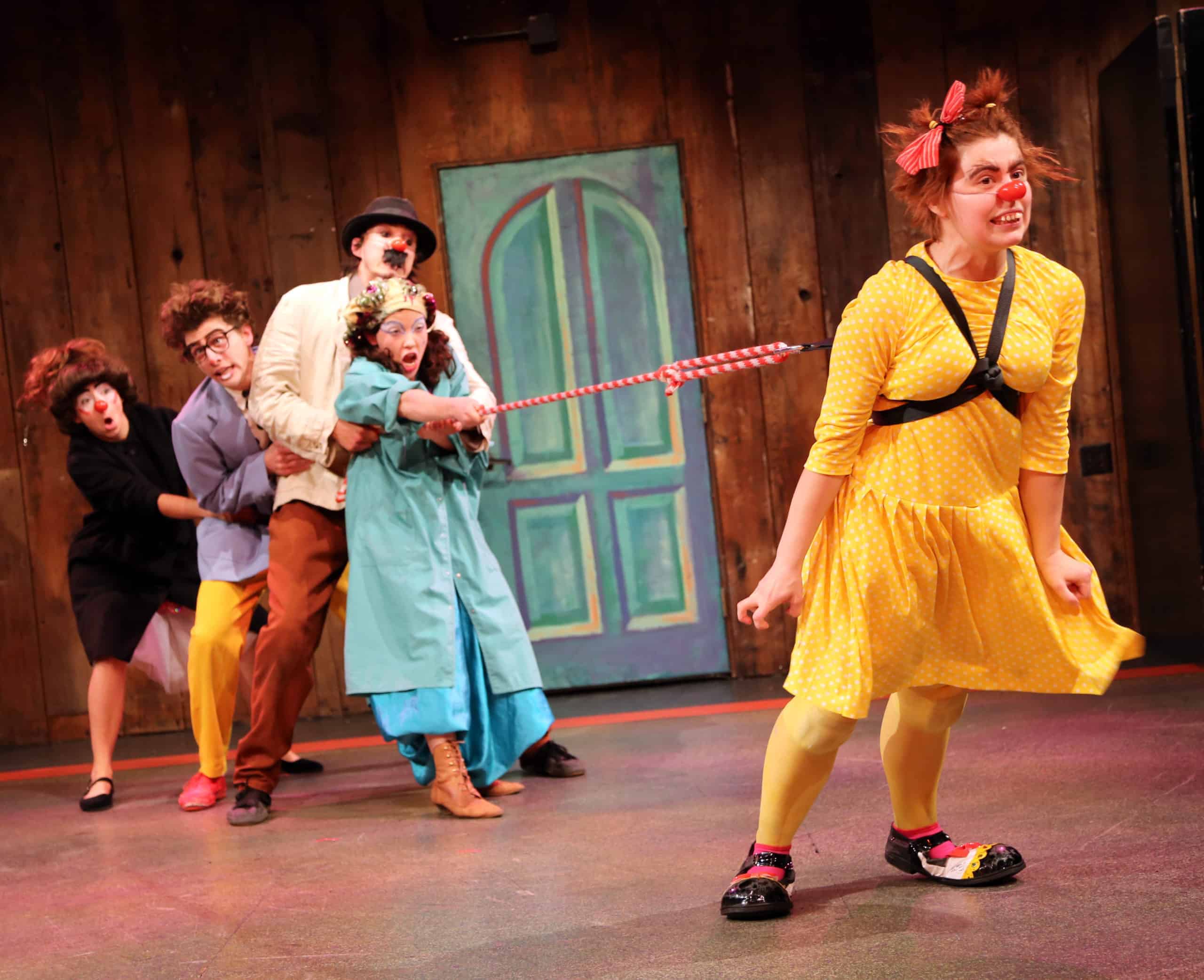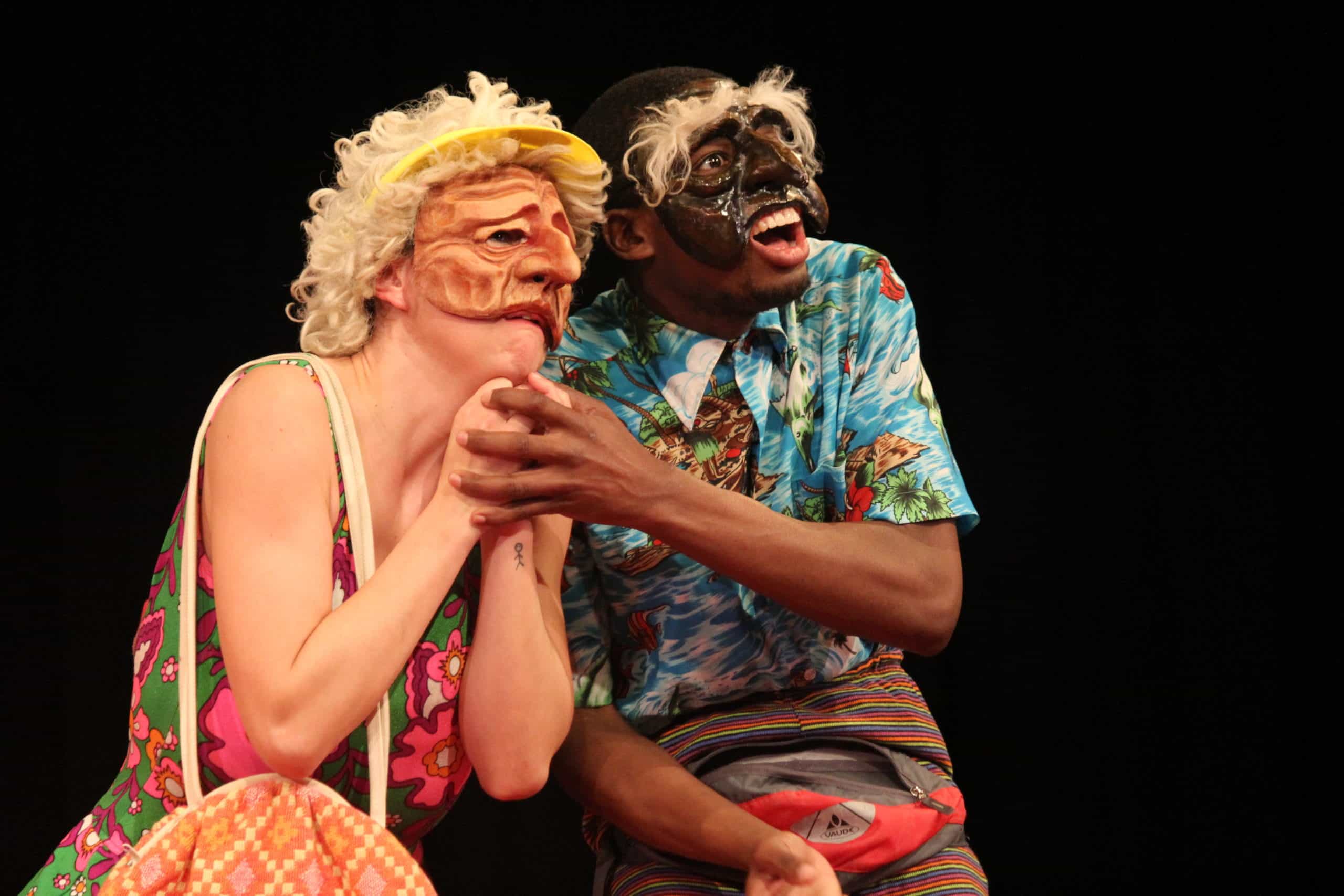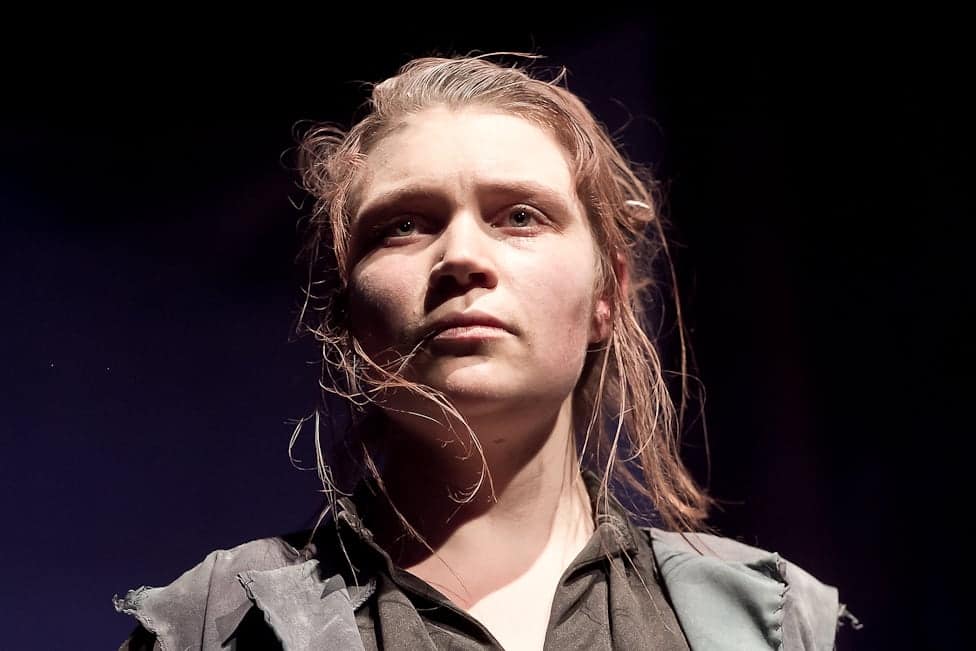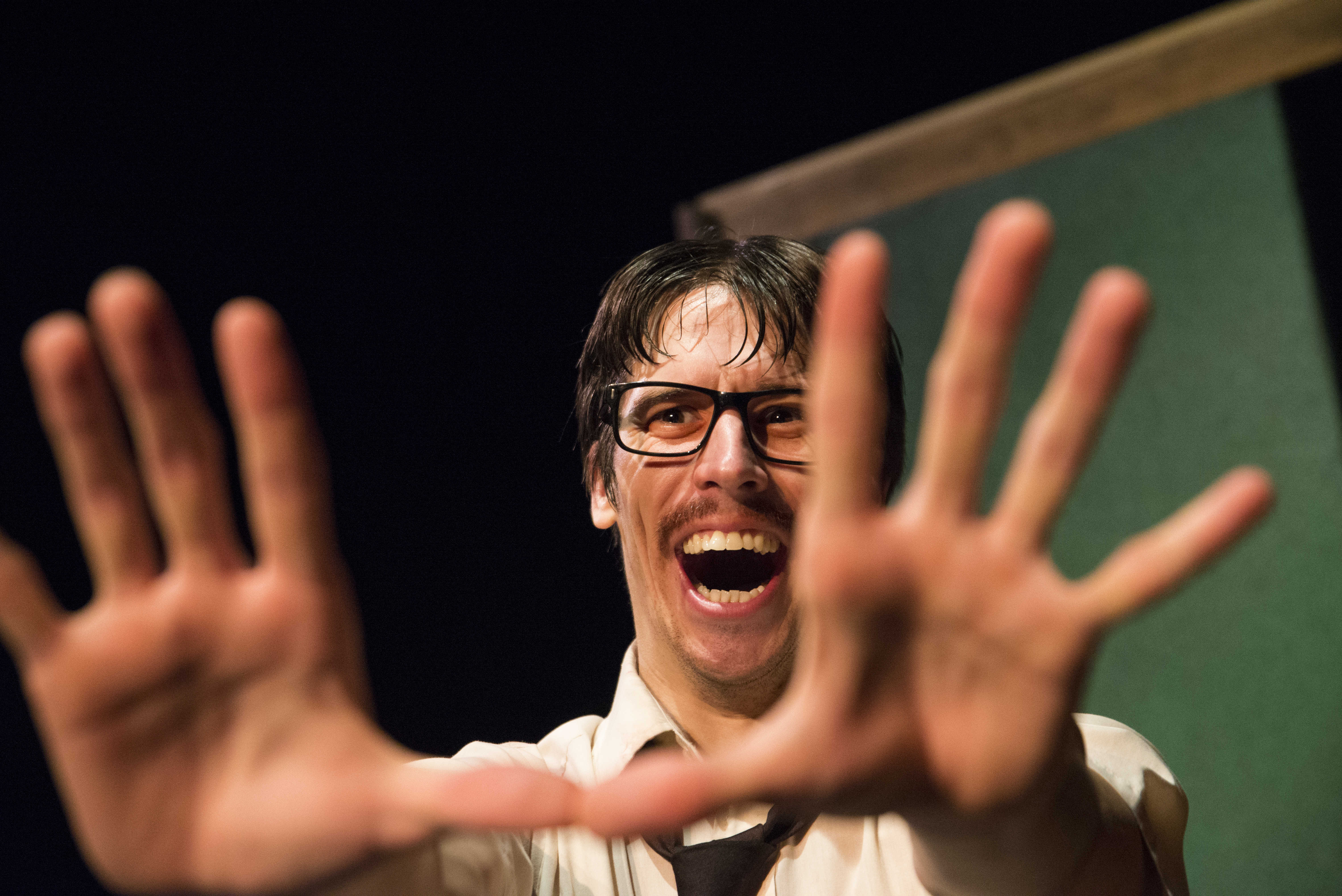 PROFESSIONAL TRAINING PROGRAM
The 2020-2021 school year will be different from previous years at Dell'Arte. Because of the pandemic, we have decided to postpone our next PTP class until the Fall of 2021. Please see our Admissions page for more information. 
The Professional Training Program is a one-year program for students looking to journey into the realms of actor-created theatre.
This program is open to all performers, with or without a college degree. The PTP includes training in the FM Alexander Technique, physical awareness and responsiveness, vocal and movement improvisation, as well as the study of mask, clown, melodrama, and commedia dell'arte, with ongoing research into the process of making theatre.
Investigation of theatre dynamics, the actor and the space, character and relationship takes place through assignments presented weekly in Performance Lab. Certificate granted upon completion.
First term
The first term is devoted to physical self-discovery, with physical training and investigations in the natural world, classes in voice, mask, dance, yoga and improvisation, and weekly assignments developed in ensemble and presented in Performance Lab.
SECOND TERM
The second term continues classes in movement, voice and physical training, along with five-week studies and public performances of Commedia dell'Arte, Melodrama and Clown, followed by a week-long Rural Residency arts engagement in the community.
The PTP runs concurrently with the first year of the MFA; therefore, PTP alumni may apply for matriculation into the second year of the MFA program.

Students at Dell'Arte International study and live in an environment like no other in the world. The town of Blue Lake, California, is surrounded by stunning natural beauty - majestic redwoods, the Mad River, the mountains, and the powerful Pacific Ocean. The observation and embodiment of the forces at work in the natural world is an integral part of the training.
The work of the students is grounded in rural life. Most student housing is within a 5 to 10-minute walk of the school's studios. The focus enabled by immersion in this environment has a sustained effect on the student body as a whole.
The group of students truly works, studies, and lives as a community; through this experience, they come to more directly understand the nature of ensemble creation.
"I am much more comfortable living in the unknown. I have found that 'knowing' is not advantageous, especially in terms of constructing a piece. I am much more confident and joyous in my play. I am more capable of listening with my whole self." - 2017 PTP graduate
Dell'Arte International