---
Dell'Arte International and Arcata Playhouse Present:
Bird of the Inner Eye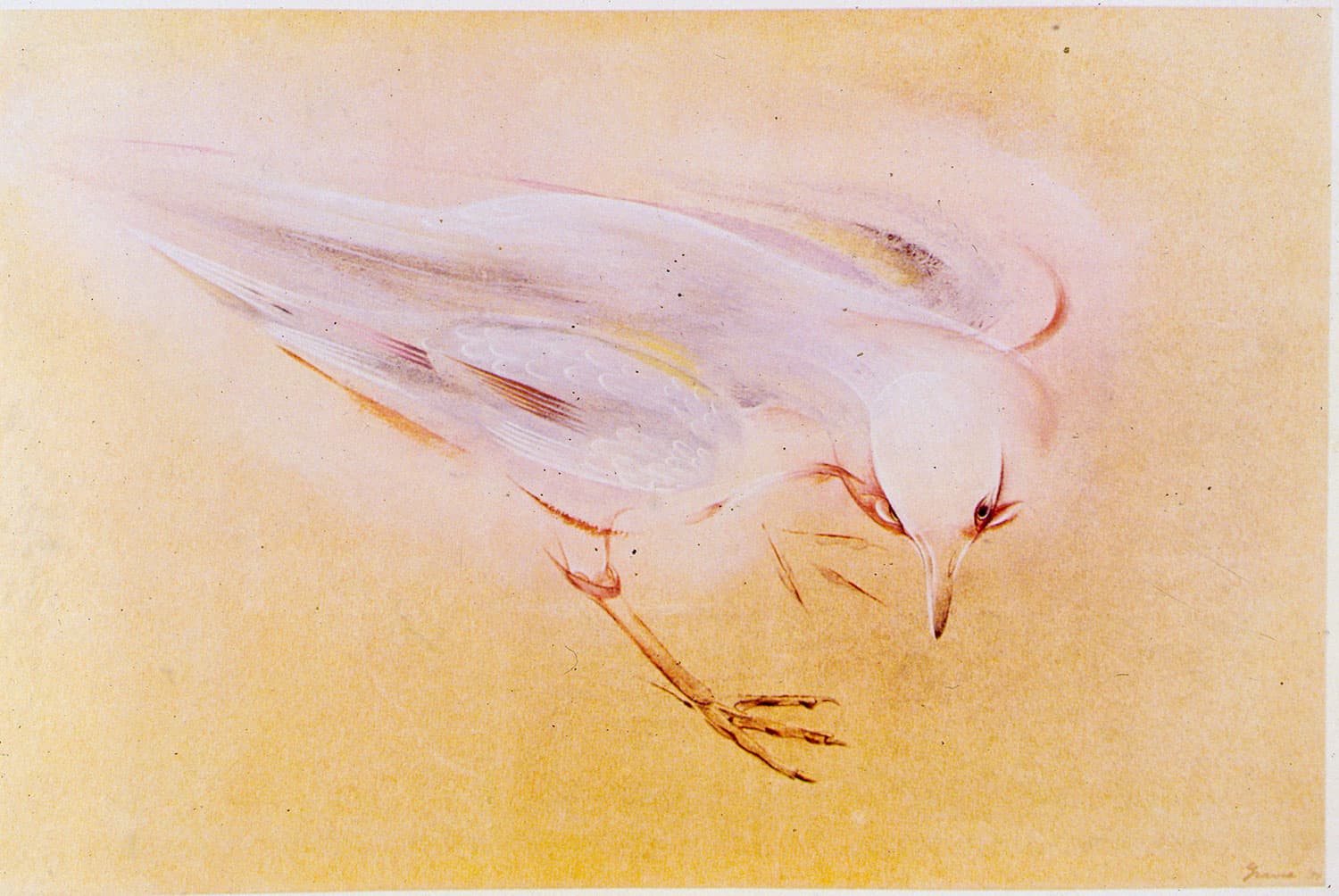 An original chamber opera
by
Gina Leishman (music) & Joan Schirle (libretto)
Based on the letters of painter Morris Graves
AUGUST 27th & 28th at 8 PM
AUGUST 29th at 2 PM
---
"I want to say with paint that the creation is infinitely, infinitely more than meets the eye, that a bird is vastly more than a miracle of life and form—that an eagle is not an eagle but a God-gesture and a power, and that he is not detached and in the sky but in our souls."
---
We are proud to present the first workshop production of this new work, with libretto by our Founding Artistic Director, Joan Schirle. This is a true 'theatre of place' event, as Graves spent the last 30 years of his life in Loleta, CA. Included in the cast are local singers David Belton Powell (tenor); Alexandra Blouin, (soprano), and local musicians Nancy Correll (pianist) and  Garrick Woods (cello). The opera will be staged concert-style, with 5 singers, 3 musicians, 1 puppeteer, and projections courtesy of the 
Morris Graves Foundation
. (It's also our second production this season featuring the work of a local visual artist—see 
The Bartow Project
). "Bird" is scored for piano, piano harp, glass armonica, cello/bass, and accordion, with the composer herself  playing  glass and accordion.
---
"My libretto focuses on Graves' years as a conscientious objector and the women who supported him. Graves' struggles-- against war, against the degradation of the natural world, against the corrupting influence of fame-- never caused him to lose hope or give up the work of art-making. These struggles seem to us connected to our own and many contemporary artists' lives. If we believe art is not neutral, how and what can we artists create in this chaotic time?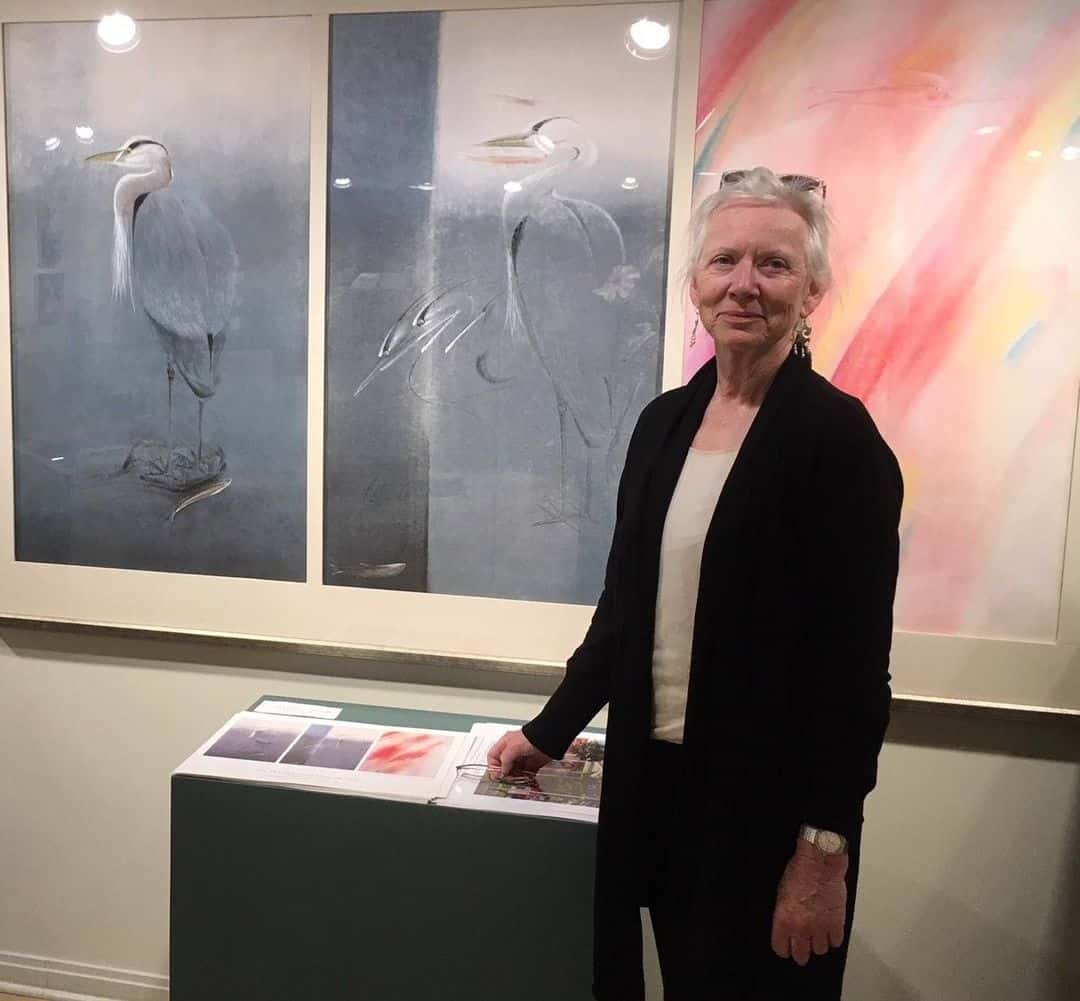 Librettist/director Joan Schirle with Graves' triptych, "The Great Blue Heron Yogi and the Great Rainbow Trout Yogi in Phenomenal Space, Mental Space and the Space of Consciousness," at the Morris Graves Museum of Art.
---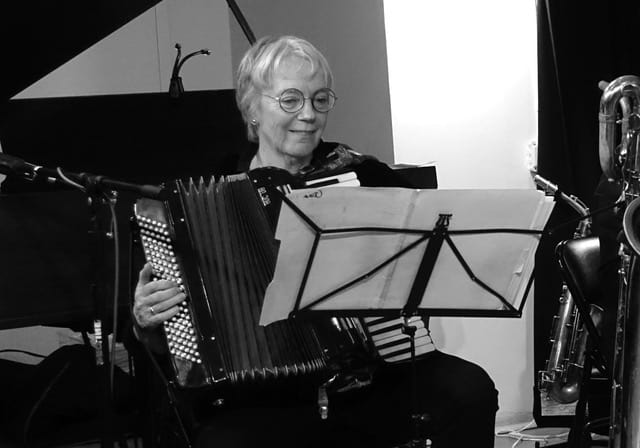 A glass armonica—one of the unusual instruments in "Bird of the Inner Eye"
---
---
TICKETS: for August 28 show at 8 PM, and August 29 matinee at 2 PM: $20 general admission
Tickets for August 27 Opening Night are reserved for Inner Eye Circle Donors. There are a very limited number of opening night tickets available to the general public at $50 each, and include admittance to the pre-show Donor Gala.
For further information, write info@dellarte.com.
Vaccinations and masks are required (Masks will be available at the door for those who forgot.) Social distancing is not required. Estimated run time 1 hour plus possible Q & A.
The development of Bird of the Inner Eye received funding support from OPERA America's Opera Grants for Female Composers program, supported by the Virginia B. Toulmin Foundation, as well as many generous donors.