The Bartow Project
April 8, 2022 @ 8:00 pm

-

9:30 pm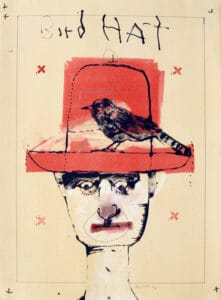 The Bartow Project culminates a 3 year creative collaboration between Dell'Arte, the Wiyot Tribe, Native filmmakers, and the HSU Goudi'ni Gallery to present 4 short films to Humboldt County audiences about the art and life of Wiyot artist Rick Bartow. Featuring 2 documentary style shorts, one animation, and one dance video, Artistic Directors Michelle Hernandez (Wiyot) and Zuzka Sabata executive produce this hour-long program featuring 5 Native filmmakers. For details on the concurrent exhibit of Rick Bartow's art at the Goudi'ni Gallery please visit: 
https://art.humboldt.edu/goudini-native-american-arts-gallery
Project Artistic Directors: Michelle Hernandez & Zuzka Sabata
Film Directors: Chag Lowry, Nanette Kelley, Chantal Jung, Michelle Hernandez, and Samantha Williams-Gray
Featuring: James Lavadour, Charles Froelick, Lillian Pitt, Marnie Atkins, Cleo DeOrio, Evan Grande.
Dell'Arte International