2019 Prize of Hope to Kitt Johnson X-act, Copenhagen
Our international partners, the Danish Institute for Popular Theater, and Dell'Arte International invite you to an anniversary party for The Prize of Hope [Håbets Pris] at Aasen Theater in North Jutland, Sunday June 9th, 2019. The party starts at 1:30 PM and continues with a dinner feast, award ceremony, theater, exhibition, music and bonfire until sunrise. All are invited!
The Prize of Hope is an international award, given in Denmark since 1989 and in the US since 2008—every second year at Aasen Theatre, Jutland, and every other year at Dell'Arte International in California. The vision of The Prize of Hope is to promote a living, vital, incisive and innovative popular art.


Prize founders Lars Olsen and Birthe Rosenfeldt describe the Prize and this year's winner:
"The Prize of Hope is given to a person or a theatre who has worked for human hope; daring, loving, vulgar, serious, poetic…with sparkling energy against habitual thinking, which is the gravest threat to our culture: For a world where people use their own eyes, ears and voices.
The 2019 Prize of Hope goes to dancer Kitt Johnson, who aims with her body, her dance and her whole self towards our very foundation: the common human primordial history. This is what she conveys for people all over the world to encounter, from her hometown of Hjallese to the world's metropolis' and beyond into the universe. In fact, it would be no surprise if indeed someone 'out there' is taking notes on Kitt Johnson's dance. Kitt Johnson is a shaman of our time."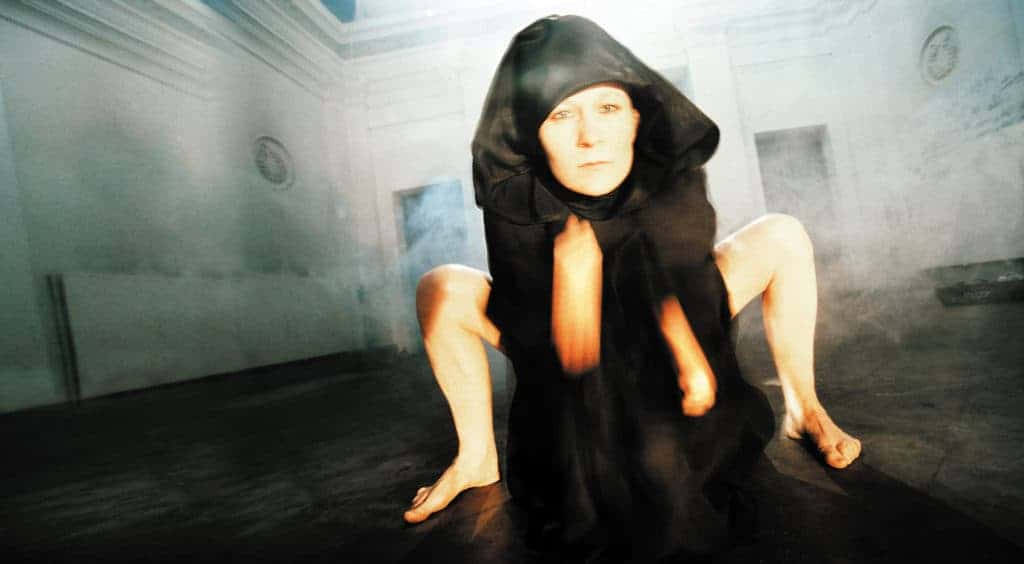 Dancer and choreographer Kitt Johnson is the artistic director of X-act, one of the longest existing, most productive dance companies in Denmark. For more than twenty-five years she has been developing her own, very particular, artistic universe; a universe that is at once minimalist, expressive and innovative. Her work is characterized by an extreme body control and a unique feel for simple but effective stage effects, and she uses these effects to create intense, physical and visual transformations that explore the deepest layers of human existence.

Founded in 1992, the company has evolved into a dynamic cultural enterprise, staging its own productions, producing and curating site-specific performance festivals, touring intensively at home and abroad, and offering physical classes, workshops, lectures and arts consultancy services. The company's repertoire represents a wide spectrum of solo performances, ensemble works, New Circus, site-specific projects and a children's performance.
Rare is the choreographer who can say a great deal with very little. Anna Kisselgoff, New York Times
Congratulations to Kitt Johnson on the Prize of Hope 2019!
For more on the Prize of Hope and a list of winners since 1989