Prize of Hope: Cornerstone Theater
June 25, 2016 @ 5:00 pm

-

7:30 pm

$40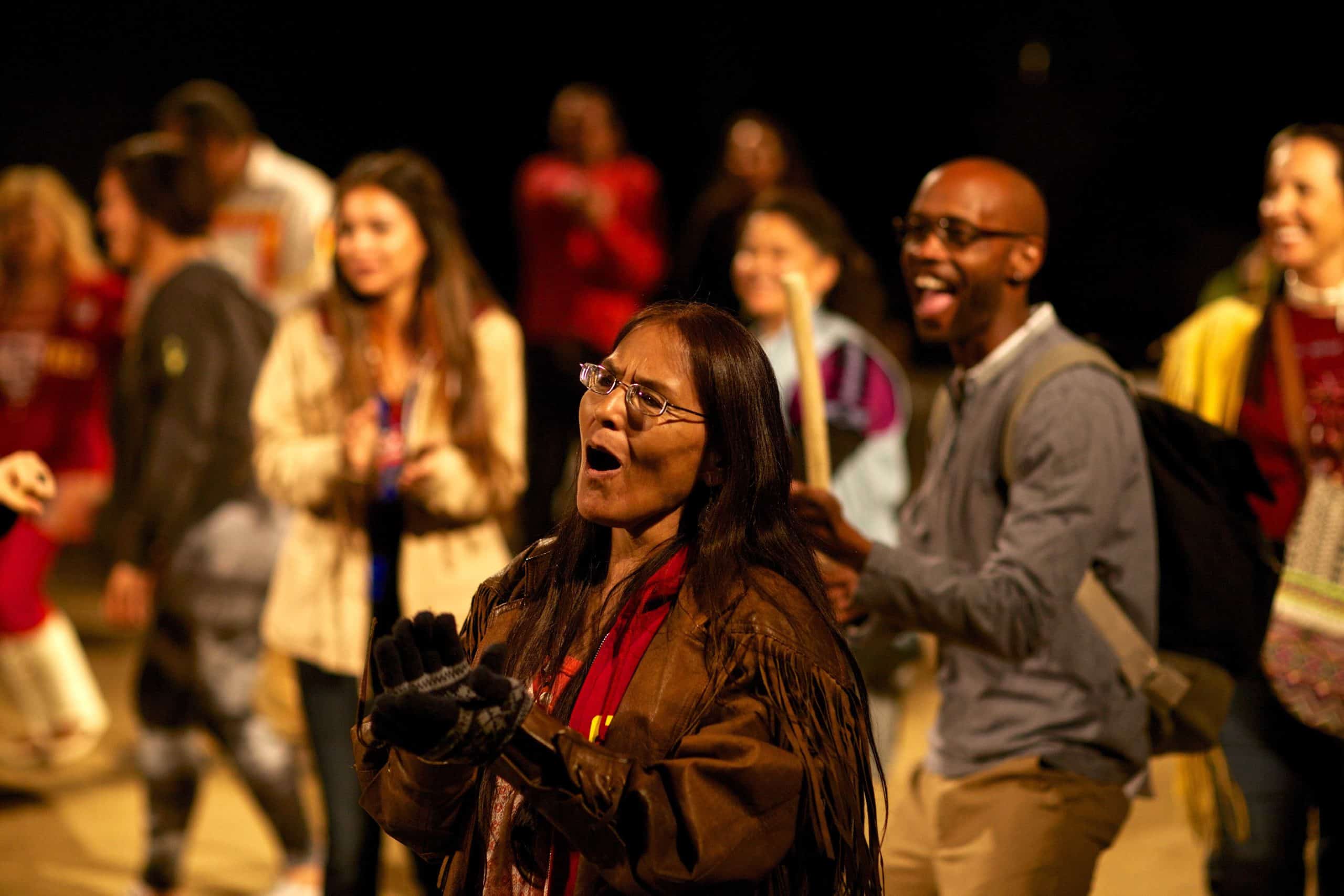 Tickets include ceremony, drinks, dinner, and The Big Thirst on Saturday.
"The Prize of Hope is awarded to the person or theatre who has worked for the hope of humankind; daringly, lovingly, vulgarly, seriously, poetically…with sparkling energy against conventional thinking, which is the greatest threat to our culture."
Dell'Arte International and the Danish Institute of Popular Theatre are proud to announce that Cornerstone Theater is the recipient of the 2016 Prize of Hope, which celebrates its 26th year this summer.
In its 30 years, Cornerstone Theater Company has commissioned more than 50 playwrights, produced over 80 new works, trained over 2000 students in their methodology, and worked with tens of thousands of people across the United States. Toast the work of this exceptional group of artists at the Prize of Hope ceremony and dinner followed by a performance of The Big Thirst at the festival.
"Cornerstone aims to make theater an integral and relevant part of ordinary American life."
– The New York Times
Their work for cultural diversity and human justice via a unique interactive theatre methodology makes them unique in the landscape of American Theatre. They work in communities that no other theatre serves. They tackle hard questions of the human condition with the spirit of collaboration and the idea that many voices make all possible. On this, Cornerstone's 30th anniversary, it seems so fitting to award them with the 2016 Prize of Hope.
PICTURE: Urban Rez, 2016. Performed at downtown Los Angeles Viaduct and Kuruvungna Springs. Maxine Napolean and cast, pictured. Photo by Kevin Campbell.
Artbound article series about collaboration with the Skid Row community, Love On San Pedro-
Artbound article series about Cornerstone's most recent production, Urban Rez, a collaboration with native people of the Los Angeles Basin
An article from American Theatre Magazine about Cornerstone's California Bridge Tour in 2014-15
From Cornerstone:
Cornerstone Theater Company makes new plays with and about communities.
By combining the artistry of people with many levels of theatrical experience, we act upon the conviction that artistic expression is civic engagement and that access to a creative forum is essential to the wellness and health of every individual and community.
Founded in 1986, Cornerstone's first five years were spent living and working in primarily rural communities, creating 12 productions in 10 states. In 1992, Cornerstone settled in Los Angeles.  The company has commissioned more than 70 playwrights and produced over 100 new works, both original plays and American adaptations of classic texts.
In 2006 Cornerstone undertook producing The Justice Cycle, a series of six plays examining how laws shape and disrupt our communities. For our 25th anniversary season we returned to neighborhoods we've worked with in the past to make three new collaborative productions.
Cornerstone's current endeavor, The Hunger Cycle, is a series of world premier plays that explore the complex issues of hunger: food equity, access, health and the environment, by presenting plays told through the lenses of restaurants & transformation, rural & urban farming, school food programs, the Skid Row neighborhood, addiction & recovery, first people of the Los Angeles basin, and an adaptation of The Tempest that toured to ten collaborating communities across the state of California. In fall 2016, Cornerstone produces the Scarcity & Abundance project, a script written by Julie Marie Myatt that examines the heart and circumstances of people who receive food assistance as well as the people who provide food. In Spring 2016, look for the Hunger Bridge Play, written by Michael John Garcés, and uniting community members from all the Hunger Cycle communities onstage.
Cornerstone is an original member of the Network of Ensemble Theaters. Cornerstone's Ensemble includes playwrights, directors, performers, designers, stage managers and administrators, and guides the artistic inquiry through a consensus-based process. The work is supported by a creative and dedicated staff and Board of Directors.
Sharing the twin and indivisible goals of excellence and inclusion, we accomplish our mission primarily through these programs:
·       Community Collaborations:  During a several month residency, professional artists work alongside dozens of community artists of all ages on a new play or adapted classic inspired by their stories and concerns, performed in an appropriate venue on a pay-what-you-can admission basis.  After a series of residency projects, community participants from each show of the cycle come together to create a culminating Bridge Show in venues accessible to all participants.
·       Cornerstone Institute: Cornerstone Institute offers multi-disciplinary professional training in community-based theater using our unique collaborative methodology through two programs- Intensives and the month-long Summer Residency. The Summer Residency returns to Cornerstone's original process of living in and with the collaborating community. Participants receive training and experience on a Cornerstone production from auditions through performance.
·       Commissioned Collaborations:  We share our mission and methods in partnership with other institutions to create collaborative productions that engage their communities and invite a greater sense of ownership of those local organizations.
·       Innovative Partnerships:  Cornerstone working with client organizations to create a unique opportunity to reach and communicate directly with their communities and constituents in a deeper and more impactful way than traditional education and outreach efforts are able.
Dell'Arte International