Mad Lab
June 22, 2016 @ 7:30 pm

-

9:30 pm

Free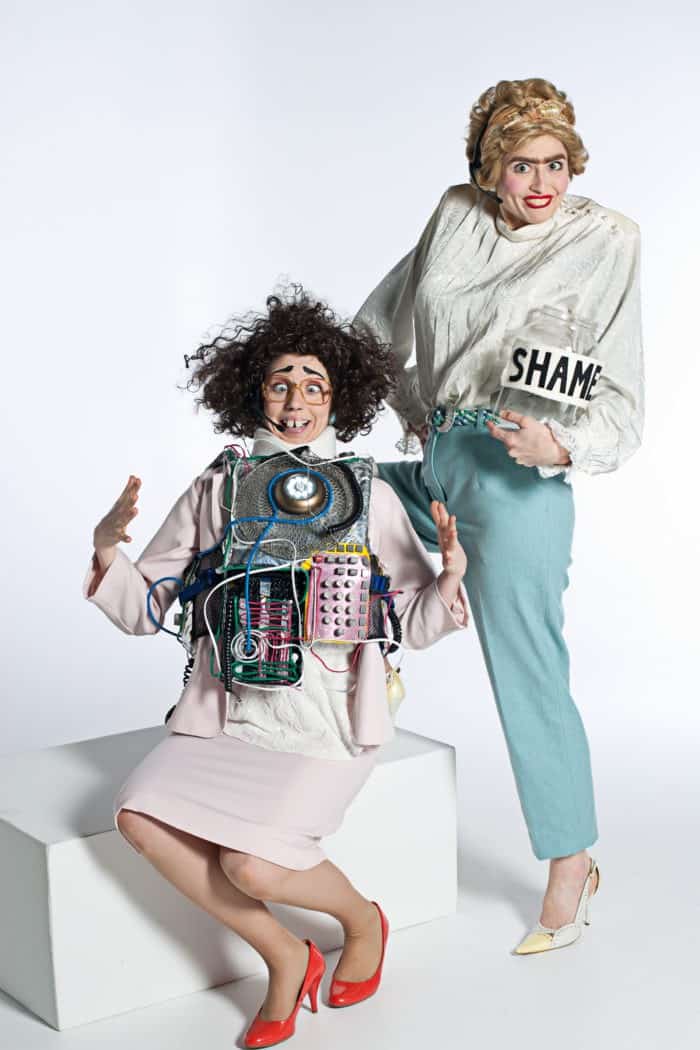 A bubbling brew of works-in-progress by Dell'Arte Alumni, Faculty, and Staff. If you're looking for a night of exciting, new, edgy theatre – this is the night for you.
The Seminar with Madge and Taffy:
by Janessa Johnsrude and Allie Menzimer
Madge and Taffy proudly present their sensational (& patented) Dream Dump Seminar! These endearingly outrageous eccentrics are determined to help you find happiness until we discover a dark secret that leaves their fate in the hands of an immensely powerful demon. The comic duo must travel through heck and back in an unforgettable adventure harnessing the wilds of the cosmic realm! Think your mom's book club meets the forces of darkness in an EPIC synth-rocking hour of hilarity created by international female theatre makers, Glitter Gizzard (Janessa Johnsrude and Allie Menzimer) with sound design by Cory Goldman. Going on tour summer of 2016 – be part of the feedback process for this new work.
The Long Way:
Inspired by the writings and log entry's of French Sailor Bernard Moitessier's, The Long Way is a spiritual, poetic and imagistic exploration of a man's incredible ocean voyage – a nonstop single handed circumnavigation of the world – both a physical journey of his encounters with the Sea and his spiritual journey towards the discovery of himself and his truth. After battling doldrums, gear-failures, knock-downs, overwhelming hunger, and fatigue and loneliness, a violent storm completely shatters the man's boat and leaves him adrift in the vastness of the pacific. When all is lost, his voyage takes on a mythical dimension. The Long Way combines shadow puppetry, physical theatre, and storytelling. Created by Pratik Motwani and James Hildebrandt.
Unqualified Desire:
A woman. A giant bag. The empty space. Created by Laura Muñoz.
Photo: Terrence McNally. The Seminar with Madge and Taffy.
Dell'Arte International