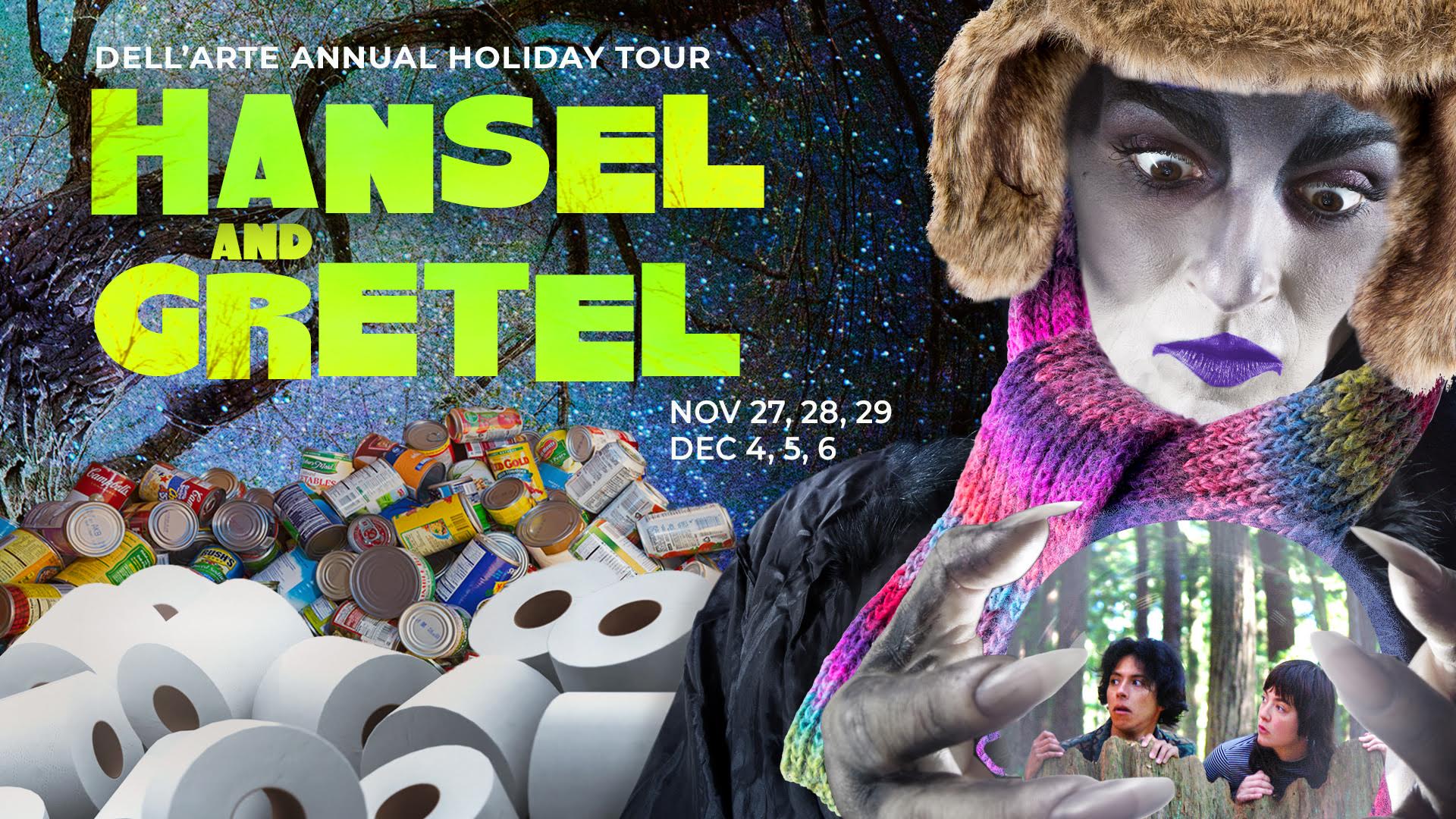 Holiday Show
"Hansel and Gretel"
Nov. 27 – Dec. 28, 2020
The Dell'Arte Company's annual Holiday Show tour, now in its 40th year, will not take a break due to the worldwide pandemic. Instead audiences are invited to usher in the festive season with an adaptation of "Hansel and Gretel," which will be available through the comfort of their home and devices.
Crafted for children and families in a way that is accessible, safe and free, this timeless tale will be told through Dell'Arte's unique comic, physical performance lens. Traditionally performed at various schools, theatres, community centers and other spaces throughout the North Coast, performances will be streamed through social media and aired on local PBS affiliate KEET-TV.
"At this moment, where crises ­­– from a pandemic to a movement for social and racial justice, to struggling businesses all converge – it is our intent to offer an experience of joy and possibility to the community," said Dell'Arte Producing Artistic Director Michael Fields. "And in this enduring tale, written in a time of global hardship, it is the children who are the wise ones."
Adapted from the Brothers Grimm classic fable, "Hansel and Gretel" includes Dell'Arte's trademark physical performance style as well as original music. Fields is the director, Dell'Arte Faculty Member Carlos Gallegos is assistant director, and the third-year MFA students will perform the show.
Find actor bios and more in the digital program.
Holiday Show Schedule:
Dell'Arte thanks the following 2020 sponsors for their generous support:
Dell'Arte International