This fall we are offering some great courses in condensed time frames. Take a master class with Dell'Arte faculty and guest instructors.  To ENROLL:  Pay the appropriate fee here, or via the link the bottom of each class description. Please contact info@dellarte.com if you have questions.
Approaches to Choreography: Creation and Methodology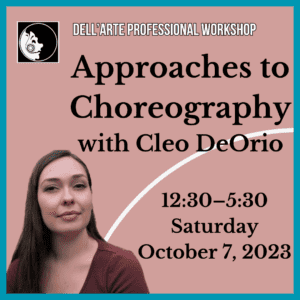 October 7, 2023    12:30-5:30pm
Main Studio, Dell'Arte
Capacity:  25
Cost:  $150  ($125 if register by Sept 30)
Dance and movement are powerful storytelling tools in theater and live performance. What does a choreographer consider when creating and setting phrases of movement for a cast? In this workshop, participants will learn choreographic techniques for both ensemble and solo work, generating material for themselves and setting material on each other. The workshop will include lecture, exploration, and analysis. Using the inherent dynamics of the human form, we will explore the fundamentals of the choreographic process:  tempo, rhythm, space, and musicality. 
To Wear/Bring: Please wear form-fitting clothes that allow a large range of movement. Please bring a water bottle, notebook, writing utensils, and light snacks to keep your energy up. Please select one song to be used in class. 
Workshop Leader:  Cleo DeOrio specializes in dance, storytelling through movement, devised physical theatre, and movement coaching. Her work has premiered across Ohio and California in works such as The Three Musketeers, Big Love, and IMPRINTS – a dance-theatre piece about violence against women. Cleo earned her Bachelor's degree at Baldwin Wallace University (Directing and Choreography) and a Master's in Ensemble Theater from Dell'Arte International. Cleo is faculty at Dell'Arte and the Artistic Director of Ferndale Repertory Theater. Visit her website at cleodeorio.com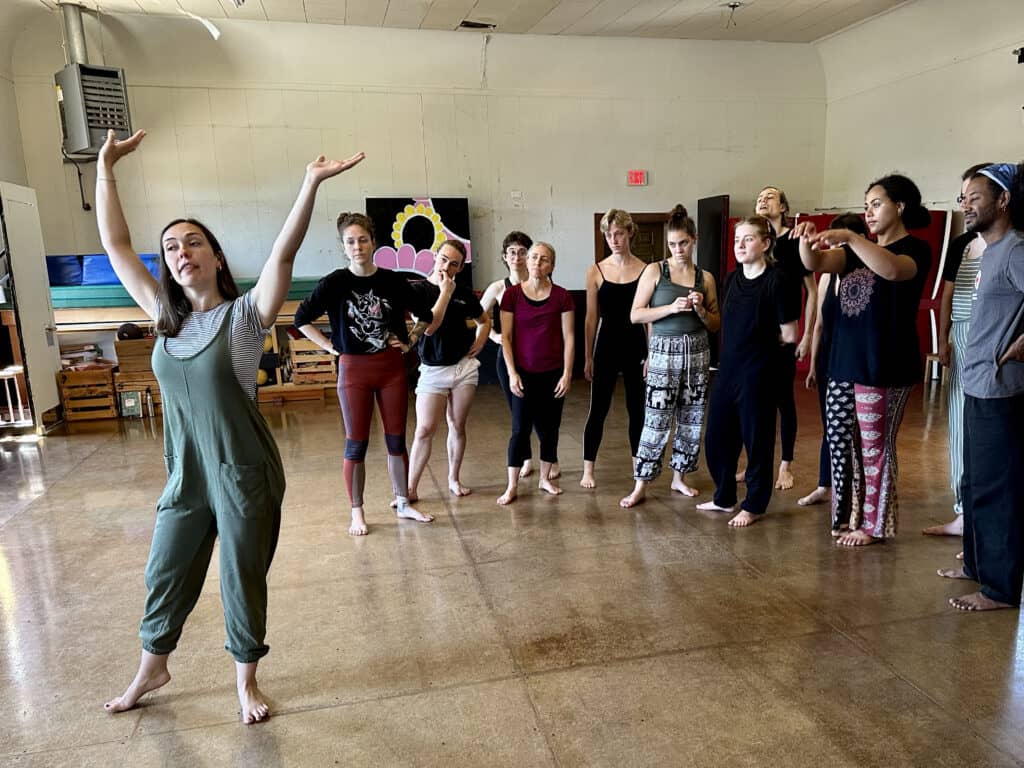 Choreography Workshop
REGISTER & PAY
---
Directing Variety Shows: From Vaudeville to Drag

October 21, 2023    12:30-5:30pm
Main Studio, Dell'Arte
Capacity:  20
Cost:  $150  ($125 if register by Sept 30)
Is directing a show with multiple acts more than logistics?  How does a director think differently about shows with many  individual acts?

Drawing upon the history of vaudeville, variety , burlesque and drag, participants will learn about the different principles, strategies, and tools to put together a variety performance that thrills the audience and is more than the sum of its parts. 
To Wear/Bring:  A show order from a variety show  you've done, are planning to do , or have seen
Workshop Leader:   A former Cirque du Soleil star and casting director, Jeff Raz was also the Artistic Director of the New Vaudeville festival and stage director of over 100 circuses, variety shows, benefits and plays. He is no stranger to putting shows together. Jeff is also the founder of San Francisco's Clown Conservatory as well as a Dell'Arte alumnus.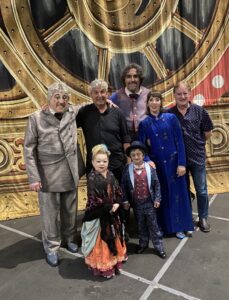 Directing Variety
REGISTER & PAY
---
Dell'Arte International





---