Clown Workshop for Beginners
6/28-7/4 (IN-PERSON in Blue Lake!)
June 30th to Friday July 2nd - 6 to 9 pm Saturday July 3rd - 10am to 1pm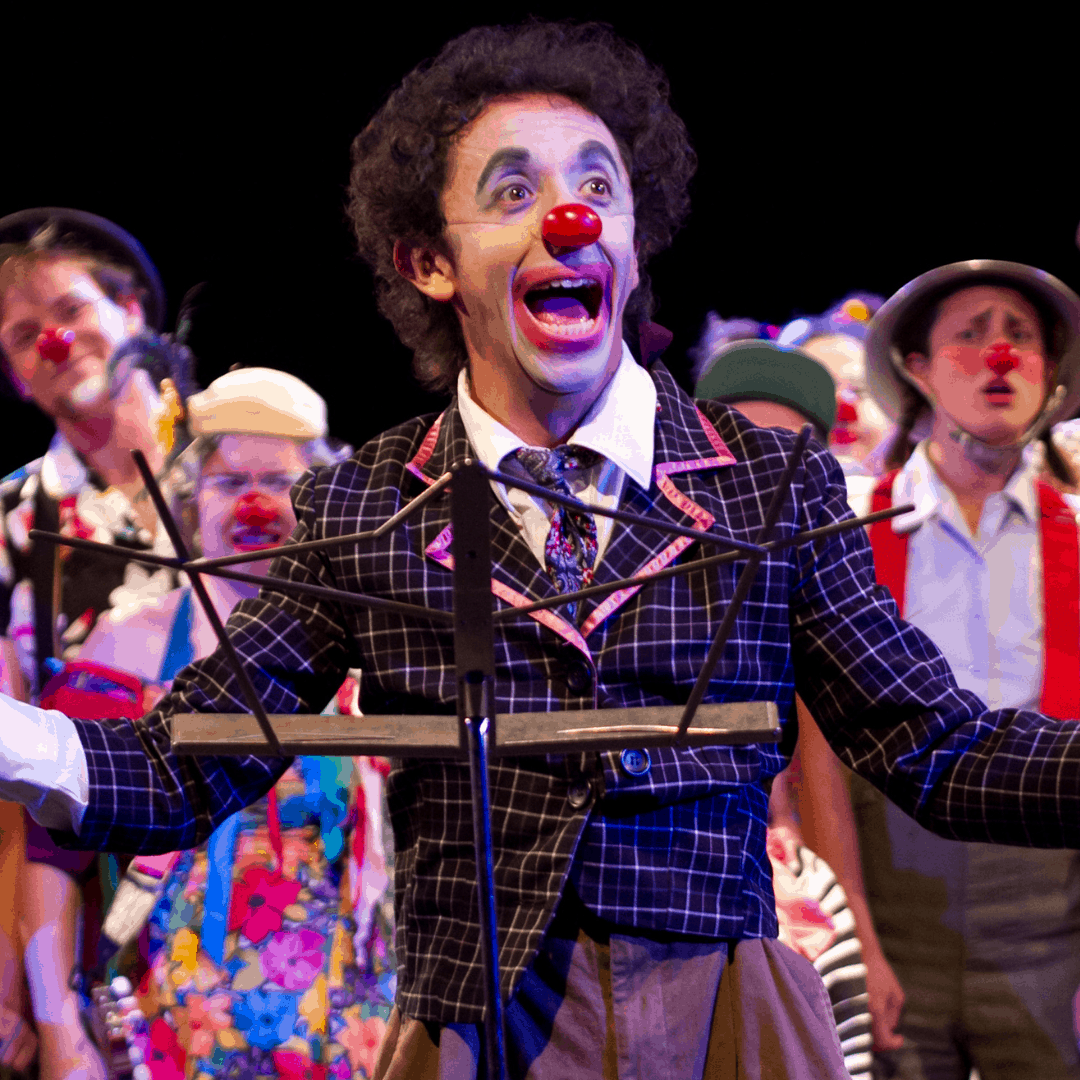 With Carlos Gallegos
Find your inner clown, your sense of humor and your unique way of expressing it on stage.
The clown comes from the circus, the theatre, the music hall and the Commedia dell'Arte. Chaplin and Roberto Benigni are masters of this art, in which mistakes and tenderness are essential. A Clown is funny because it deals with the comedy within tragedy and the actor's mistakes become the strengths of the clown. But what is a clown? That person who always arrives too late or too early. That little person, to whom everything is too big or too small. That person who trips two or even three times over the same rock. That person who has a special ability for being in the wrong place at the wrong time. That musician who brings the piano closer to the chair rather than the chair closer to the piano. That Mr. Nobody who wants to be a Mr. Somebody. That marginalized person who tries to participate in society, and in doing so breaks it down and unveils it. A clown is an unconscious critic of human relations. A clown is all that and more (or less), but in essence a clown is a CLOWN!
Don't be afraid of ridicule. It's the key!
Fee: $120
Carlos Gallegos is an actor, teacher, playwright, and theater director. He studied in the United States (Dell'Arte International), France (Jacques Lecoq International School, Le Samovar Clown School), and Ecuador (Malayerba School and Teatro del Cronopio). In 2002, after working with several companies combining theater, circus and physical theater, he founded Teatro de la Vuelta. For seven years, he performed the solo project "Around the World in 80 Months." He has performed, directed and taught theater on five continents.
Carlos began directing in 2007. Since then, he has staged 23 plays incorporating clown, physical theater and contemporary dance techniques for artists from Latin America and Europe. In most productions, he also worked as a playwright. He has taught at the Teatro Nacional de La Habana (Cuba), Cirque d'Orge and Loly Circus (France), Escola de Clown de Barcelona (Spain), Phare Ponleu Selpak Circus (Cambodia), Conservatory El Barco (Costa Rica), Instituto Nacional de Artes Escénicas (Uruguay) and Universidad Estatal and Del Azuay (Ecuador). He has been the instructor of 166 clown, theater, and gestural theater workshops in Europe, America, Africa, and Asia.
Dell'Arte International