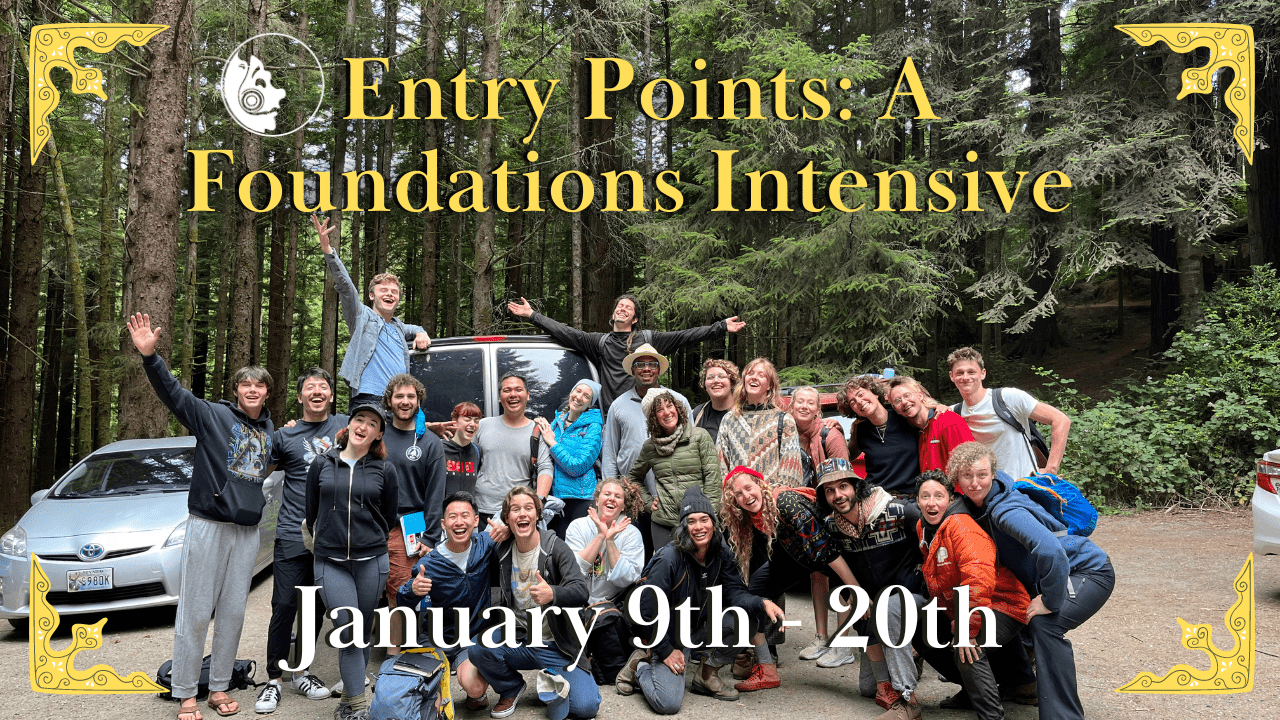 Entry Points: A Foundations Intensive
January 9-20, 2023
Week 1:

Mon-Fri, 6-9:30pm; Saturday 9am-1pm


Week 2:

Tues-Fri, 6-9:30pm
What are tools an actor can use to create or strengthen original work? How can these ideas support auditions and other styles of acting? Join us for an intensive performance series for actors to play, experiment and learn to develop new work in a collaborative environment led by DAI alum Estela Garcia! 
About the intensive
 The training will serve as provocations to give participants new entry points to strengthen their acting process, get into their bodies and become more present actors and get comfortable generating new material in an ensemble. Students will devise work and present their work for feedback.
Sessions are planned to utilize movement, text and theatrical mask. Instruction styles will vary between master classes, discussions, collaboration time, creative writing, acting practices, and physical improvisation. Techniques used will include Presence Work, Character Mask, the Liz Lerman method, Mary Overlie's Six Viewpoints, and Laban movement for text. 
Some performing experience preferred, but not required.
Must bring memorized text (at least 4 lines or 30 seconds).
This can be a monologue, a poem or other found text.
Join the facebook page!
Instructor: Estela Garcia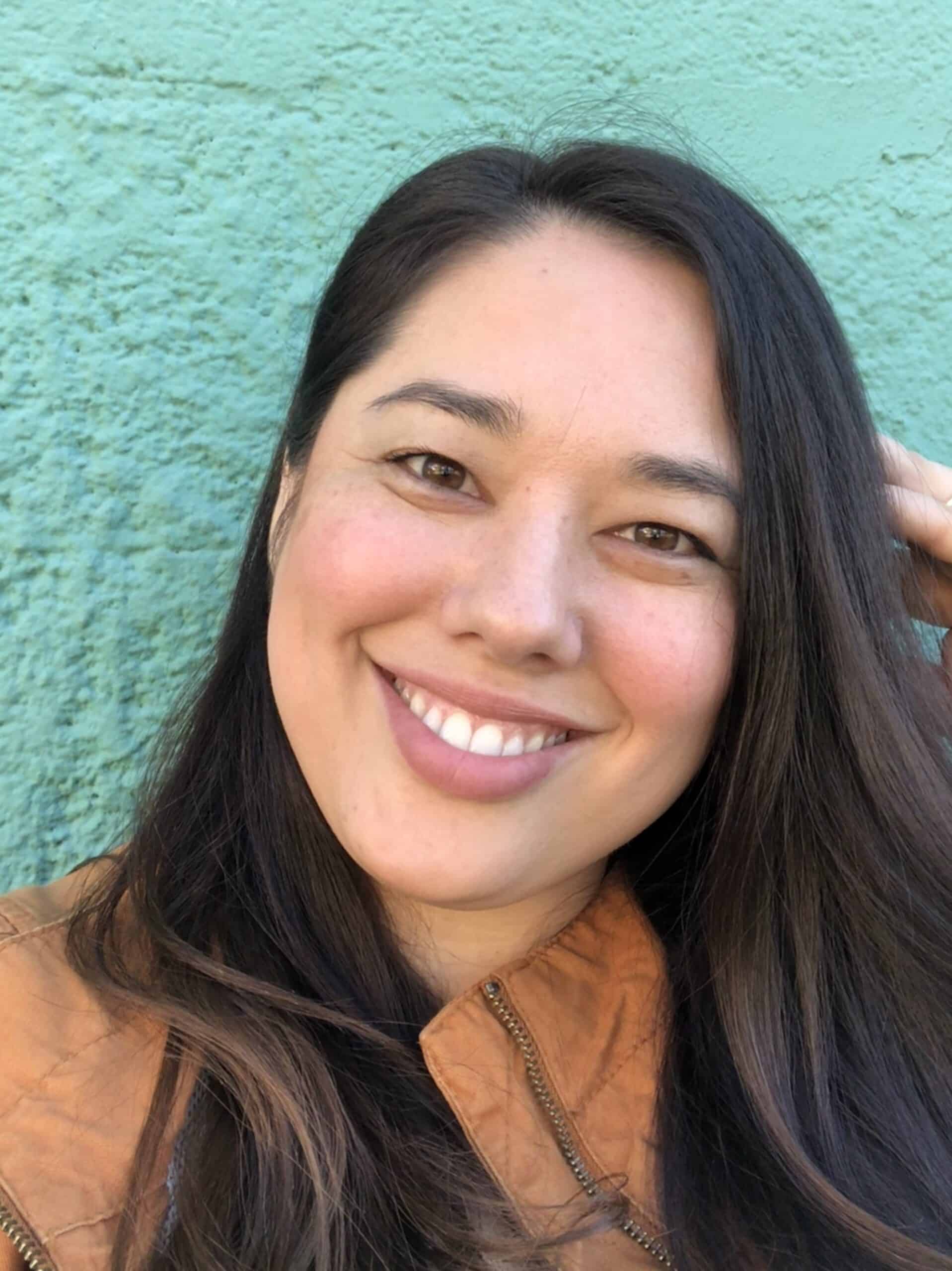 A Los Angeles born native, Estela Garcia is a performer, movement coach, deviser, community engagement specialist, mask maker, teacher and tinkerer of materials. In addition to being Movement faculty at CalArts, Garcia is a resident teaching artist for Center Theatre Group. She received her MFA from Dell'Arte in ensemble-based physical theatre.
As a teacher, Estela strives to create a brave space where students can nurture vulnerability, risk and confidence as storytellers. Estela believes all students come with an innate capacity to tell stories through movement. Through her approach to the work she helps them identify habits, develop new skills and articulate their body's voice. She is committed to anti-racism and a non-hierarchical teaching style where diverse bodies are met with dignity and belonging. Estela has been a guest artist at Cal State LA, The University of Irvine, Cal State Northridge,  ELACC and East LA Magnet, where she helped lead the creation of Ensemble Created Devised Work. 
As an actress, Garcia is best known for her portrayal of surrealist painter Remedios Varo in a play by the same name that she created, last presented at 2018's [LAX] Performance Festival. She played Josefina in Mojada by Luis Alfaro for Center Theatre Group's partnership for the Digital Stage. Her experimental short film TRYING can be found on The Music Center's website as part of the For the Love of L.A. series. Other notable acting credits include Esperanza in The House on Mango Street at Greenway Court Theatre, Mother in Mourning of All Our Sons at Theatre At the Museum by Moving Arts at LACMA, and 14 at Lydia Mendelssohn Theatre at University of Michigan.
As a director/movement coach, Estela worked with Kinan Valdez on Popol Vuh: Heart of Heaven, co-produced by Center Theatre Group and El Teatro Campesino, was Puppetry Director for South Coast Rep's The Long Road Today,  and numerous award winning productions with Rogue Artists Ensemble. This Fall, Garcia is working as Movement Director for a play in development for TheatreWorkers Project with formerly incarcerated individuals who are now earning degrees at CSULA.  Additionally, she is directing Hija de mi Madre, a devised mask play for the Short+Sweet Hollywood Latinx festival. 
Tuition
(Housing costs are not included)
Standard Tuition $900
A minimum deposit of $200 is required, or you can pay the entire fee at once.
Discounts & Payment Plans
Discounts for local and CalPoly Humboldt students and for BIPOC / Global Majority students are available at checkout.
Need a payment plan? Dell'Arte's payment plan allows you to break up your tuition into two payments, learn more by clicking the "Please pay tuition here" link below.
Refund Policy
A cancellation occurring by December 8, 2022, will be charged a cancellation fee of $200. Starting December 9th, no refunds are allowed.
How to apply 
Enrollment is on a first-come, first-served basis.
Please email admissions@dellarte.com  for more information
Housing 
Housing costs are not included with the tution.
Dell'Arte has limited local housing option available. Information on these housing resources will be provided after tution is paid in full.  We recommend booking an AirBNB in Blue Lake or a local community (Arcata, McKinleyville, Eureka) or searching the web for housing options. 
INCOMING STUDENTS
---
COVID POLICY
For all students participating in our workshops, vaccination is required--including a booster--to be up to date according to the CDC Guidelines. If you are not vaccinated, please reach out to our School Administrator, Tawny Foskett (tawny@dellarte.com), with questions and to pursue an exemption. Masking requirements will remain in place in certain instances, both in and outside of classes. More details will be provided.
Arrival Information
If you are arriving at the Arcata/Eureka airport (ACV), you can take a shuttle service called Door-to-Door Airporter at 707-839-4186 ($25)
Direct flights to the Arcata-Eureka Airport (ACV) are served by several major cities.
San Francisco, California (SFO)
Denver, Colorado (DEN)
Las Vegas, Nevada (LAS)
Los Angeles, California (LAX)
Phoenix, Arizona (PHX)
Burbank, California (BUR)
If you are arriving at the San Francisco Airport (SFO), you can take the Greyhound bus. (Bus tickets can be purchased online or at the station.) The Greyhound bus station in San Francisco is located at 200 Folsom St. Be sure to take the bus to Arcata, CA. There is a local transit called BART that can get you from the Airport to that station, and they have an online tool to see times and neighborhood maps, etc.: http://www.bart.gov/. 
Local Taxi/ Cab Services (To avoid long wait times… Call as soon as you land!)
(

707) 599-3391

(Louie)

(707) 822-4742

(Plaza)

(707) 442-4551

(City)
If you are arriving at the Arcata bus station you can call Plaza Cab at (707) 822-4742 ($25-30)
Dell'Arte International